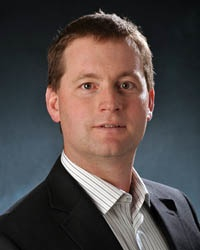 By Roger Pielke Jr
12 March 2015
Sport, it is often said, is a mirror to society. That is no more true than in the revelations found in the report of the Cycling Independent Reform Commission (downloadable as a PDF on this website), which earlier this week released its report on doping in professional cycling. We may not like what we see when we look into that mirror. Here are three uncomfortable truths that The CIRC forces us to confront.
A first uncomfortable truth: cheating is complicated. On the face of it, the downfall of Lance Armstrong is pretty easy to explain. The taking of performance enhancing substances in cycling was prohibited; Armstrong took those substances during his seven-year reign as Tour de France champion. He lied about it. Case closed. He is guilty. Right?
Reality has a way of making even the most obvious moral judgments more complicated. The CIRC report ("word clouded" below) explains that the international body which oversees cycling and its annual Tour de France, the UCI, knew for a generation that systematic doping was going on among cyclists. The organization's "anti-doping strategy was directed at the abuse of doping substances rather than the use of them."
With cycling's main oversight and governing body turning a blind eye to doping, and with doping offering 10-15% performance gains, it is not at all surprising that the CIRC concludes a significant majority of all cyclists took prohibited substances during the Armstrong era. Teddy Cutler, writing here at Sportingintelligence late last year, estimated this number to be at least 65 per cent and probably much higher.
Like it or not, doping and covering it up was a part of cycling. As Armstrong's lawyers note, "the sport he encountered in Europe in the 1990s was a cesspool where doctors, coaches and riders participated daily in doping and covering up doping. Young riders on elite teams competing in Europe faced a simple choice: dope and lie about it or accept that you could not compete clean."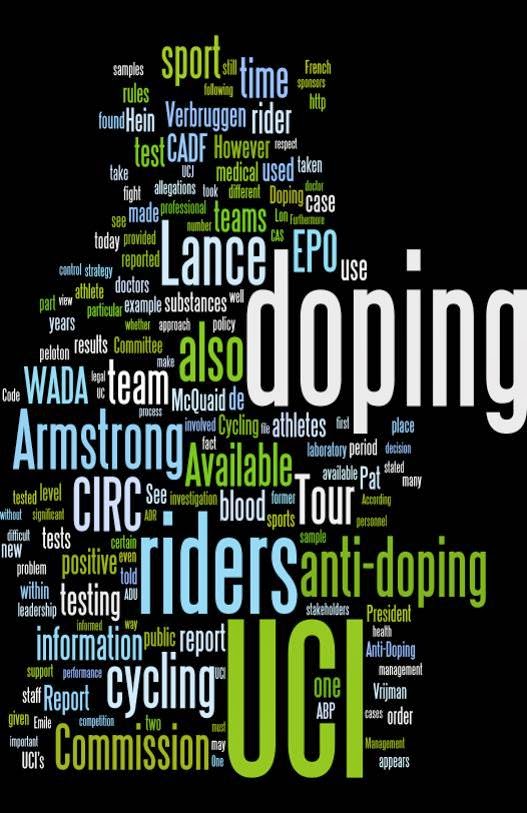 None of this makes Armstrong less guilty, but it does make his guilt more complex. We allow the norms of behavior in sport to deviate from the norms of broader society at some risk to the integrity of sport. Cycling has found that out the hard way when the gap between its public stated values and its internal norms became too great to sustain.
It is easy to lay blame on one or a few individuals, but anyone judging Armstrong and his fellow competitors harshly needs to be on the watch for deep hypocrisy.
Another uncomfortable truth is that doping is endemic in sport, and not just cycling. This goes for the elite Olympic sports as well as for professional sports.
A study just out in the journal Sports Medicine estimates that as many as 39 per cent of elite, international athletes dope, that is two out of every five.  Professional cyclists interviewed by the CIRC offered estimates of 20 per cent to 90 per cent of riders today are still doping. But nobody really knows, other than it is a lot.
In the US last month Hall of Fame quarterback Fran Tarkenton told USA Today that doping in the National Football League (NFL) was common. The league recently implemented test for human growth hormone, but it has caught no one. Scientists say that the test is not state of the art and is thus unlikely to catch anyone.  One reason for using that weak test is objections to stronger testing by the NFL Players Union.
When asked about the prevalence of HGH use in the NFL, former Seattle Seahawks and New England Patriots tight end Christian Fauria said, "Some say 90%, [but] I don't know. I know a lot of guys were taking stuff and looking for stuff, but I couldn't put a percentage on it."
Even if a player is caught using HGH the NFL penalty is a suspension for only four games for a first violation, and 10 games for a second. Under the new WADA code the same infraction results in a four-year ban – that's four YEARS – in the first instance of being caught, and possible lifetime ban for a second. The NFL is obviously not too worried about doping.
The inevitable conclusion is that neither athletes nor sports fans seem to mind doping. At least not too much. A little is OK. How else can we explain the lack of interest in knowing how many athletes actually dope or the effectiveness of anti-doping regulations?
The inevitable result of this charade is a series of scandals involving individuals – Ben Johnson, Marion Jones, Barry Bonds, Dwain Chambers – followed by professed changes, which are ultimately not up to the task of actually dealing with the stated concern about doping, thus setting the stage for the next superstar to fall from grace.
A final uncomfortable truth is that sport is a largely a public endeavour.
UK Sport is funded by the Department for Culture, Media and Sport, along with the National Lottery.
WADA is funded and partially overseen by national governments.
In the US, Major League Baseball and other professional sports operate under an anti-trust exemption provided in US law.
The NFL has seen Its Sunday television broadcasts protected from competition under an act of Congress.
Even the US Anti-Doping Agency which caught Lance Armstrong is funded almost entirely by the US taxpayer under the provisions of an international treaty.
We all share responsibility for the governance of sport, whether we know it or not. When there is a big doping scandal it is as much a public failure as the failure of an individual, maybe more so.
The investigative report into cycling has laid bare some difficult truths about sport in modern society. Yes, Lance Armstrong and many others cheated and sport leaders failed miserably in carrying out their responsibilities. But the reality here also is that we are all complicit. And we are setting the stage for it to happen again.
.
Roger Pielke Jr. is a professor of environmental studies at the University of Colorado, where he also directs its Center for Science and technology Policy Research. He studies, teaches and writes about science, innovation, politics and sports. He has written for The New York Times, The Guardian, FiveThirtyEight, and The Wall Street Journal among many other places. He is thrilled to join Sportingintelligence as a regular contributor. Follow Roger on Twitter: @RogerPielkeJR and on his blog
.