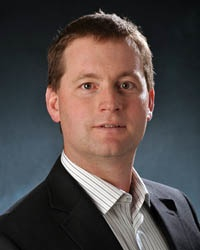 By Roger Pielke Jr
30 September 2014 
Sport is in the news for a lot of the wrong reasons, from the scandal over the NFL's response to cases of alleged domestic abuse to FIFA's latest farce – the global football body ordering executives to return $27,000 watches given as gifts during this year's World Cup by a grateful Brazilian FA in the same week FIFA sponsored a meeting on ethics.
One area where sport would seem to have its act together is in the area of anti-doping, or in clamping down on the use of prohibited performance-enhancing drugs. The biggest 'catch' in recent times could hardly have been more exemplary, in the shape of Lance Armstrong, who finally admitted to years of doping and was stripped of his seven Tour de France titles.
But all is not well with anti-doping efforts. Current policies are unaccountable, threaten athletes' rights and risk the integrity of very sports that they are supposed to protect.
Anti-doping policies for the Olympic sports are implemented by the World Anti-Doping Agency, which oversees and coordinates the work of almost 200 national anti-doping organisations. WADA is overseen by governments, sports organisations and stakeholders under the provisions of a United Nations treaty. It is responsible for developing a list of prohibited substances and implementing a corresponding testing regime to identify and sanction those who break the rules.
I asked WADA some simple questions. How many athletes fall under testing regimes globally? How many athletes were tested in 2013? How many associated sanctions resulted?
The answers I received were shocking. WADA told me that they do not know the answers to these questions, explaining that the tests are administered by 655 different agencies which have signed on to the WADA Code and not all agencies share their results, even for elite athletes.
This means that important questions, at the core of any evidence-based anti-doping policy, cannot be answered. How many athletes dope? We don't know. Is that number increasing or decreasing? We don't know. How well does testing serve as a deterrent? We don't know. And most importantly: Are anti-doping policies working?
Anti-doping officials tell me that the true purpose of testing is deterrence not detection. However, it is hard to know how well an emphasis on deterrence is actually performing without solid data.
The data that is available clearly suggests a problem. Current testing around the world detects evidence of doping in less than one per cent of samples, a number that hasn't changed since 1985. Many – most? – of those are for recreational drugs, mainly marijuana, and approved medical usage.
By comparison, an anonymous survey of more than 2,000 elite track and field athletes conducted by WADA at the 2011 World Championships and Pan-Arab games found that 29 per cent and 45 per cent of respondents, respectively, admitted to the use of prohibited performance-enhancing drugs.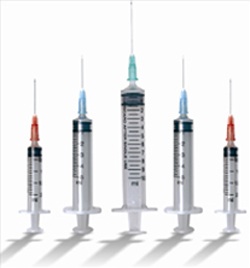 The implications of these data are not lost on WADA. In 2012 the agency created a "Working Group on the (In)effectiveness of Testing." It concluded that a weakness of WADA was that there was "no measurement of WADA's efficiency and effectiveness" and that "drug testing programs have been generally unsuccessful in detecting doping/cheats."
The lack of data leads to more fundamental problems as well. Since no-one really knows how effective anti-doping programs actually are in practice, it is impossible to know how far to go in trying to rid sport of athletes who seek an improper edge. Sometimes, anti-doping efforts can appear to go too far.
For instance, in 2009 WADA implemented a new rule requiring thousands of athletes to give testers three months advance notice of their location every single day, in case a surprise test was to be given. This led to considerable anger and even legal challenges by athletes. Tennis star Andy Murray said that the rules "are so draconian that it makes it almost impossible to live a normal life." A lawsuit on the legality of the rules is pending before the European Court of Human Rights.
In another troubling example, last June elite Dutch judo athlete Henk Grol described a degrading physical examination he was forced to undergo while providing a urine sample to drug testers at the Budapest Grand Prix. Another competitor simply refused the test, telling the testers: "I'm not going to bend over for you."
Equity is also a concern.  Lance Armstrong was given a lifetime ban from sport and will likely lose much of his lifetime earnings. Yet, the witnesses who testified against him in anti-doping proceedings, some of whom were guilty of the same violations, were given six-month bans and some have continued careers in professional cycling, broadcasting and sports management.
Even the US district court judge who refused to halt the US Anti-Doping Agency (USADA) investigation into Armstrong's doping activities expressed concerns, writing that if the agency "is promising lesser sanctions against other allegedly offending riders in exchange for their testimony against Armstrong, it is difficult to avoid the conclusion that [it] is motivated more by politics and a desire for media attention."
The judge's conclusion may or may not be unfair to USADA, it is impossible for independent observers to determine, because it is not clear to whom USADA is actually accountable. The agency receives most of its funding from the US taxpayer, but it is not a federal agency. Professor Paul Dimeo of the University of Stirling in Scotland explains a resulting tradeoff, "it may sometimes be necessary to make a strong example –  as USADA did with Armstrong – but the outcome is that some athletes suffer a great deal more than the others." Neither athletes nor the rest of us have much recourse when such inequities occur, especially in far less visible cases.
Along with Verner Møller of Aarhus University in Denmark, Dimeo argues that anti-doping may also be harming the very essence of the sport itself. They say it's a "farce" that the 1999 to 2005 Tour de France titles stripped from Armstrong have not been re-awarded. But, they add, the fact that a clean winner cannot be found means that re-awarding the titles would also be a "farce." The combination of both athletes who doped and the anti-doping policies which caught them has left the sport without a legitimate history.
Today, anti-doping policies are such that we have to wait eight years for a result to stand, as that is the statute of limitations under which a doping violation can be sanctioned. The end of a competition is no longer the final verdict on who wins and who loses. The provisional nature of sporting event results does not seem fair to athletes or spectators.
Potential violations of athletes' rights and decency and unintended consequences on the nature of sport can be traced back to the lack of basic information on the prevalence of doping in sport and on the effectiveness of anti-doping policies.
Yet, as an academic policy researcher, I can think of no setting better suited to the tools of evidence-based policy, and specifically the use of randomized control trials. It would be straightforward to design a testing regime focused on quantifying the prevalence of detectable doping among athletes, their trends over time, and the corresponding efficacy of different anti-doping efforts. Testing serves many purposes, of course, but one purpose should be to help evaluate the value of testing regimes.
Officials at anti-doping agencies tell me that they are thinking about how better to assess effectiveness. While this is good to hear, truly respecting the spirit of sport means that we need to be able to watch the watchers. Stakeholders and independent parties, including academics, should focus more effort on helping to evaluate anti-doping efforts. A necessary first step is for anti-doping agencies to make available better quality and more useful data.
.
Roger Pielke Jr. is a professor of environmental studies at the University of Colorado, where he also directs its Center for Science and technology Policy Research. He studies, teaches and writes about science, innovation, politics and sports. He has written for The New York Times, The Guardian, FiveThirtyEight, and The Wall Street Journal among many other places. He is thrilled to join Sportingintelligence as a regular contributor. Follow Roger on Twitter: @RogerPielkeJR and on his blog
.
More on this site mentioning doping / More from Roger Pielke Jr
Follow SPORTINGINTELLIGENCE on Twitter