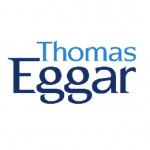 *
.
THE SPORTS LAWYER is actually a posse of Britain's brightest lawyers, from the Sport & Media team at the UK law firm, Thomas Eggar, who will be contributing features, analysis and insight on a regular basis on the key sports law issues of the day. In TSL's latest column, Andrew Nixon considers the implications when sport and social media collide
.
.
.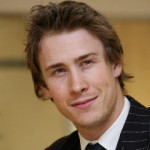 By Andrew Nixon
26 January 2011
At the end of last year, Chris Cairns, the former New Zealand international cricketer, was granted leave by the High Court in London to pursue the former Indian Premier League (IPL) Commissioner, Lalit Modi, for damages arising out of comments made by Modi on Twitter, the popular micro-blogging site. The leave to bring the action follows an undisclosed damages payment by the high profile cricket website Cricinfo to Cairns for publishing Modi's comments.
Modi disputed Cairns' entitlement to sue on the basis that any loss occasioned to Cairns was minimal and that allowing such a claim to proceed would be disproportionate and therefore an abuse of process.
One of the key battlegrounds was the audience to the posting and how many people may or may not have read the comment, with Modi's legal team arguing that its removal within a matter of hours was sufficient to mitigate any damage. Cairns countered this line by arguing that there remained a "continuing risk of wider publication", a submission which the Court found sufficiently persuasive to uphold Cairns' right to bring his claim.
Comment
Time will tell whether or not Cairns ultimately pursues Modi for damages, although the longer it is left the more difficult such a claim will become. The wider point to consider however is the boom in social networking and micro blogging amongst athletes and the issues that boom has opened up. Ryan Babel was one of the latest in a long line of athletes in a short time to find himself in hot water for a tweet.
Part of the success of Twitter (especially in sports circles) is that it provides previously unprecedented access to the athlete's views, opinions and life, often warts and all. The level of followers now boasted by some of the world's top sportsmen and women means they are expressing those views to a large audience, and an even larger one again when the comments get repeated (or retweeted) by other users. That has at times led to problems. In the last six months Kevin Pietersen has been fined by the ECB for venting his views about being dropped from the one day squad, Danny Care was reprimanded by the RFU for post match comments about a referee's performance and Lee Westwood recently caused a storm by expressing his annoyance that the USPGA overlooked Ulster golfer Rory McIlroy for rookie player of the year.
Sports governing and ruling bodies now have to deal with an issue that has never before arisen. On the one hand, they do not want to gag their employees; indeed, the public profile of those employees (and greater public access to players) is extremely beneficial to the majority of sports. On the other hand, they need to guard against embarrassing public misstatements, which can in turn have a less positive impact. Equally, the athletes themselves (and those connected to athletes such as Modi) need to be aware that their comments and statements made through this medium reach a large readership, especially when it is borne in mind that twitter is now as important as the press conference to any sports journalist looking for a story.
Twitter is generally regarded as a good thing. We live in a world in which social networking is becoming increasingly important and people are now able to express their views on any subject they choose. However, hastily made comments in the heat of a moment can lead to difficulties and it is therefore important that individual athletes keep in mind that they are opening themselves up like never before.
.
Sportingintelligence home page
.
Want to comment on this story?
The subscription and comments policies of sportingintelligence have changed. Any user can comment on any story, however, by emailing using this link and including the story topic in the subject box. Your comments will then be manually posted by an administrator.