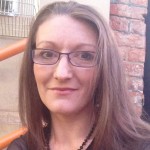 By Lizzy Ammon
4 December 2013
So sledging raised its head again, as it does with boring regularity, following Michael Clarke's audible "get ready for a fucking broken arm" jibe to Jimmy Anderson.
The consensus is seems to be that sledging is fine as long as it doesn't "cross a line" but where's the line? Who drew it?
The truth is nobody has drawn it and no-one seems prepared to define clearly what they mean by it.
For his 'GRFAFBA' line, Michael Clarke was fined under the ICC code of conduct for a "level 1" breach.
A "level 1" breach is defined in the ICC code of conduct thus:
2.1.4 Using language or a gesture that is obscene, offensive or insulting during an International Match.  
[Note: Article 2.1.4 includes: (a) excessively audible or repetitious swearing; and (b) obscene gestures which are not directed at another person, such as swearing in frustration at one's own poor play or fortune. In addition, this offence is not intended to penalise trivial behaviour.  
When assessing the seriousness of the breach, the Umpire shall be required to take into account the context of the particular situation and whether the words or gesture are likely to: (a) be regarded as obscene; (b) give offence; or (c) insult another person.  
This offence is not intended to cover any use of language or gestures that are likely to offend another person on the basis of their race, religion, gender, colour, descent, national or ethnic origin. Such conduct is prohibited under the ICC's Anti-Racism Code and must be dealt with according to the procedures set out therein.]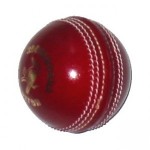 Reading that definition, it's clear this is not enforced with regularity or consistency.
"Swearing in frustration at one's own poor play or fortune" – this must happen several times during the course of a day's Test play. Rarely do we hear of players being charged for it.
Clarke's only crime was that he was unfortunate enough to be near a microphone that was turned on when it shouldn't have been.
The ICC document then goes on to say "This offence is not intended to penalise trivial behaviour."
What is trivial?  What is not? When it comes to what's offensive, that's about as subjective as it gets.
Offence can be defined by either how it's perceived or how it's intended or a combination of both.
The code of conduct asks umpires to be moral arbiters without giving them clear enough guidance on what that means. It's hardly surprising that it is enforced inconsistently.
If you progress through the code of conduct document and go on to look at level 2 and level 3 breaches, on another day Michael Clarke could have charged with one of them for the "broken arm" statement or he could have charged with nothing – such is the opaque nature of both the ICC code of conduct and the spirit of cricket pre-amble set out in the laws of the game.
It's important to note that neither side have made any complaint at all about any of the sledging that has occurred on the pitch either during the summer in England or from the Gabba Test. It's only comments within the media and certain sections of supporters who think that Clarke crossed this mysterious undefined line that is so often mentioned.
Sledging is what it is. It's been around for as long as cricket itself. Cricket is a game that's as much about mental toughness as it is about skill and trying to get inside your opponent's head is an key part of your armoury.
Rarely are any of the sledges witty, erudite or amusing. Mostly it's just instinctive aggression in the heat of the battle and some of it is macho laden willy-waving trying to show you're harder than the other guy. That's OK – cricketers aren't employed for their erudite musings or their sharp wit.
Never underestimate cricket's ability to be sanctimonious about itself though.
Cricket likes to moralise about its infamous "spirit" but when you ask the difficult questions about what that means in practice the answers come back to you in the same language as politicians use when they don't want to answer your question.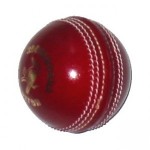 Selection speculation
One of the hallmarks of Andy Flower's England reign has been stability of selection, a seismic shift from the bad old days of revolving door selection. From a purely selfish journalistic perspective, such relentless consistency of line-up has become dull. What's left to speculate on? Rarely for the last few years has more than one place in the Test side been up for discussion and invariably that place has been six, and who should bat there.
But since Andrew Strauss's retirement, England have been faced with more instability, trying to find a suitable opener to partner Alastair Cook; they're now on their third choice in 13 months with Michael Carberry.
They're still trying to find someone to stake a permanent claim on the number six slot. The first change seamer position has mostly been held by Tim Bresnan apart from the odd dalliance with Steven Finn, Chris Woakes and Chris Tremlett.
Not so long ago England were being praised for their strength in depth in the bowling department. That was a bit of a myth. Based on performances in the tour matches, Steven Finn and Boyd Rankin are some way off getting into the side – neither took their chance to impress at Alice Springs and Chris Tremlett has turned into the epitome of military medium.
England will be highly relived that Tim Bresnan has returned to fitness because the stock in the cupboard was looking a bit ropey.
The shock sad news that Jonathan Trott has had to leave the tour with a stress-elated illness means England are forced to have another re-think about their batting order.  They seem, understandably, loathe to move Ian Bell from the position he's been so successful in and are more inclined to move Joe Root back up the order.
This still leaves the everlasting question of who's batting at six. Jonny Bairstow, Gary Ballance or even perhaps Ben Stokes. With Matt Prior's terrible form at the moment, the performance of the number six has become even more important than it has been in previous series and Ballance is the batsmen who they think probably has the most patience and determination at the crease.
England have gone from the epitome of stability to full of weaknesses and vulnerabilities. Australia have gone from the madness of the Ashton Agar selection at Trent Bridge to a side who, whilst still with areas of weakness, are settled and together.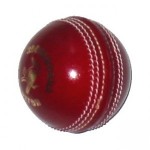 Non-Stories
The problem with Test matches that aren't back-to-back is  that the absence of actual cricket leads to a plethora of stories that are not actually stories.
This week we've had a PA announcer at Alice Springs be accused of a racial slur against Monty Panesar when he merely announced his name as "It's Montyyyyy" in the same way a darts announcer would say "180".
We've had a brouhaha about three grown ups going for a drink in a bar and we've had Graham Gooch tell us what we already knew that Root or Bell will bat at three.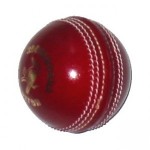 The pitch
Staring intently at 22 yards of cut grass is one the great pastimes for cricket broadcasters and journalists. Trying to analyse what it might or might not do in the course a five-day match and what that might mean for who plays. The cricket media are a knowledgeable bunch and they mostly get it almost right but this particular 22 yards is anyone's guess.
It's a drop-in pitch and whilst they might be making some educated guesses based on its appearance, the previous couple of Sheffield Shield matches and what the Adelaide Oval curator says, no-one actually knows.
The word seems to be that it might be very dry and may turn or may just be a slow, low dull one.
I'm sure we'll know more when Beefy sticks his bic biro in it before the toss on Thursday (that's Wednesday night, in English).
.
Lizzy Ammon writes for SPIN cricket magazine  (here and on Twitter @spincricket), and for The Sunday People (columns here and on Twitter @peoplesport) and you can follow Lizzy on Twitter at @legsidelizzy
.
Follow SPORTINGINTELLIGENCE on Twitter