*

By Jonnie Baker
28 November 2013
Andre Villas-Boas is fighting to keep his job. I know this is the case because everyone says so. It's everywhere you look, and, according to the DM, failed Roma manager Luis Enrique is already in the box seat to replace him.
And replace him Tottenham surely must. After last season's shameful highest-ever Premier League points total and the shambolic start to this season that has seen the club enjoy their best start for many a year, it can only be a matter of time before the clueless youngster sends the Lilywhites to the bottom of the league.
I'm employing sarcasm here, heavily and with the kind of devil-may-care abandon rarely seen outside London's most fashionable night spots. And why am I stooping so low? Because it's all nonsense and tummy-rubbish of the poorest water.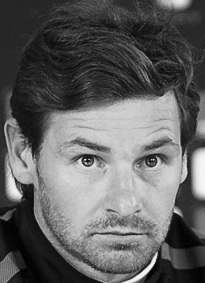 To tell the truth, I'm not even entirely sure what's going on here.
But let's look at the bare facts. Spurs lost at home to Newcastle in a rather unfortunate manner – hit early on the break by Loic Remy they proceeded to whale the tar out of the Toon but failed to score with any of their 431 chances.
Then an interminable international break, then off to the Etihad – and the Oil Baron's XI pulled their branded pants down in a comical fashion to the delight of billions. As the final whistle blew on that particular humiliation the nation's soccer halfwits immediately began cranking out the clichés: underfire boss, hapless former Chelsea manager, big-spending crisis club, crouching Portuguese cheesewhistle flapbag.
I may have made one of those up.
There seems to be a genuine problem developing in the wide world of soccerdom and the anti-AVB tissue of mind-dribble is a perfect example of this growing plague. For the sake of brevity, we'll call it 'the paradox of perceived wisdom'.
Bear with me here, because I'm making it up as I go along, but I respectfully suggest that if the media comes to believe something is the case eventually reality, or at least that perceived by the consumer of the aforesaid media, will come to reflect the narrative created by it.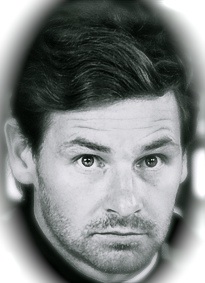 Look at Tottenham. Bale was sold for £80m-odd million in the summer along with various other members of the playing staff – Clint Dempsey and so on. That money, and only that money give or take, was then reinvested to bring in seven new players with the club's transfer record being broken on three separate occasions. Now, despite the fact the club only spent what it had recouped from sales (and the whopping supposed wage rise is not what whopping when you look at how many went, who, and who came in, on what), Tottenham are said to have stretched their finances in a bid to challenge for the title.
Everywhere you look, this is taken as read.
Elsewhere, in the wake of Spurs' tonking at the hands of the Manchester lottery winners, AVB is reported to have said the players should be ashamed of themselves. He's widely reported to have 'crossed a line' and 'lost the dressing room'.
Discounting the fact that even had he said such a thing, it's hardly a hanging offence, what he actually said after the match was: "We have to be ashamed of ourselves, and react to a defeat like this."
Note the use of the first person plural pronoun there, denoting a shared responsibility for a poor performance. And rightly so, since I'm pretty sure it wasn't the manager who shanked a clearance and opened the floodgates within the first 15 seconds. But, since the football mouthpieces and the internet say so, he's blaming anyone but himself.
I've whined about it before, but the proliferation of football media with the advent of the internet is creating a terrifying trap into which we can all too easily stumble. If enough people say something enough times, it will become true or, at the very least, it will be perceived to be true.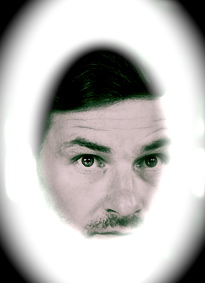 I'd make more hilarious jokes, but this is a genuine concern. I, for instance, know a bit about the old soccering, but I certainly have no idea how to manage a football team. I wouldn't presume to know and I wouldn't presume to offer advice to athletes with many more impressive tattoos than my own. Why then do we accept the opinions of particular commentators on these things as gospel? Especially when, and it does happen, those views will cost professionals their livelihoods?
Football is, at its basest level, an entertainment. A diversion. Granted one that can evoke the most ridiculous swings of emotion in even the most level-headed. But when we're driving perfectly competent individuals out of their jobs on the back of the scantiest of evidence, isn't it time to just calm down a bit and let them get on with it.
Maybe the forces of darkness will succeed in driving AVB out of Tottenham but hell's bells it would be a disaster for the club.
But it would make Alan Sugar happy. And if we can't put a smile on the face of a multi-millionaire football empty vessel during this most festive of seasons, why bother even getting up in the morning?
.
'He copyrighted making a little heart with his hands. That's all you need to know.'
More stories mentioning Tottenham