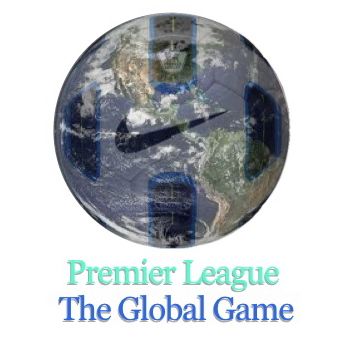 By Nick Harris
SJA Internet Sports Writer of the Year
5 February 2011
England's Premier League is, by far, the nation's most successful sporting export, watched live each week in more than 200 countries, and earning from foreign TV rights alone £1.437bn for the current three-year overseas deals (or £479m a year) as reported by sportingintelligence last year here and here.
But who exactly watches? And where? At home? In pubs or bars? What channels carry the games? How much does it cost to subscribe? Why do foreign fans tune in?
Find out what we've discovered so far (A-Z of nations, and listed by continent). For more in-depth summaries, scroll down.
Without further ado, here 's a view of what it's like to watch the Premier League in . . . . .
.Brazil
.
*

Name: Jorge Vasconcelos.
Age: 37.
Occupation:  Senior business consultant and engineer.
Game watched: Arsenal 7 Blackburn 1 Date: Saturday 4 February Time: 11am local time. (1pm UK time).
Where: At home, Santos, Brazil.
Who else was watching: Just myself, after coming from a long business trip.
TV Channel carrying the game:  ESPN Brazil (nationwide across Brazil).
How much does it cost to watch Premier League games: About $70 US (or £44.34) a month for a whole Cable TV package with ESPN channels included.
What's the local tipple and how much does it cost: The most popular are Brahma and Skol beers both from Brazilian Inbev. Now that Inbev is a subsidiary of the company that makes Budweiser, that's now effectively seen as a Brazilian brand and is turning this brand very popular too. The average price for a 600ml bottle is around $3 US (or £ 1.90).
What's the popularity of the English Premier League in the country where you live: Probably in the third tier of interest for Brazilians behind the local football in top place then Serie A and La Liga in the second tier. Brazil lives and breaths its own championships and leagues. Our local teams have legions of fanatical fans. Two European leagues came next – those from Italy and Spain, because of the number of Brazilian players playing there. The Premier League comes in the third tier of popularity  mostly because the popularity of Manchester United and Arsenal in Brazil.
Any other observations: In order to grow in popularity in Brazil, the Premier League clubs should include Brazil actively in their marketing campaigns, bringing English clubs for pre-season friendly matches against our local big clubs, and advertise the Premier League more in Brazil. This, together with other initiatives, would increase the interest of Brazilians to watch the games on TV, and support more English clubs; and it might also encourage more Brazilians to come to England rather than go elsewhere.
———————————
Read about … a Burnley fan in AUSTRALIA
… a Manchester United fan in NEW ZEALAND
… a variety of Liverpool and Manchester United fans in the USA
… a neutral Chinese fan of lots of clubs in CHINA
… a lyrical United fan in MALAYSIA
Others in … Azerbaijan.  Canada. Czech Republic.  India. (More India). Israel. Kenya. Malta.  Montenegro.  Nigeria. Pakistan. Serbia.  Sweden. The United Arab Emirates (Dubai).
———————————
This feature will be updated on a regular basis. Sportingintelligence invites readers who watch the Premier League overseas to send your own experiences to submissions@sportingintelligence.com, answering the questions posed above, and including a JPEG of yourself. We cannot guarantee to use all submissions (although if we've not had one from your country it's almost certain we will) and we'll be appealing via Twitter from time to time for viewers from specific nations.
.
Follow SPORTINGINTELLIGENCE on Twitter
Sportingintelligence's home page today