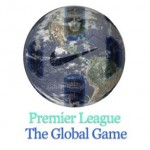 By Nick Harris
SJA Internet Sports Writer of the Year
4 November 2011
England's Premier League is, by far, the nation's most successful sporting export, watched live each week in more than 200 countries, and earning from foreign TV rights alone £1.437bn for the current three-year overseas deals (or £479m a year) as reported by sportingintelligence last year here and here.
But who exactly watches? And where? At home? In pubs or bars?
What channels carry the games? How much does it cost to subscribe? Why do foreign fans tune in?
Is is just popular in a few key markets, or can you really find PL fanatics in Tonga and Papua New Guinea and Gambia and Peru and all points in between? Find out what we've discovered so far (A-Z of nations, and listed by continent).
Over the coming months, we aim to find out, inviting PL viewers from around world (from as many of the 200+ different countries as possible), to share details of a single game watched.
Elsewhere in this series, find out how the League is viewed in:
KENYA and AZERBAIJAN and INDIA and SWEDEN and the CZECH REPUBLIC and SERBIA and AUSTRALIA and MONTENEGRO and ISRAEL and MALTA and the U.S.A where two Americans, both women in Illinois, tell us how they follow Manchester United and Liverpool respectively
Without further ado, here 's a view of what it's like to watch the Premier League in . . . . .
.Canada
.
.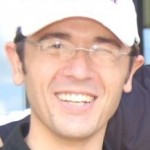 Name: Michael M.
Age: 33.
Occupation: Sales.
Game watched: West Brom 0 Liverpool 2. Date: 29 October 2011. Time: The match was 12:30pm local time (EST), 5.30pm in the UK.
Where: At home, Toronto, Ontario.
Who else was watching: My kids, on and off.
Which team do you support and why?: I'm a Liverpool supporter, since 2004. I'm Canadian, born and raised, though I studied in the United States (for eight years) and worked in Japan (for four years), meaning I was away from Canada between 1996 and 2008.
When I lived in Japan I had a Welsh room-mate who was a Liverpool fan. I didn't care about football at all but as he watched many matches on TV, I ended up watching them too, and eventually I couldn't stop.
TV Channel carrying the game: Setanta Canada, although a couple of other channels – TSN and Rogers Sportsnet – also have a portion of Premier League games. No one source has them all. Though I previously subscribed to Setanta for a year or so, I gave up cable this year as internet viewing options have become better and with greater variety.
While I now occasionally use some of the free live streaming sites, I mainly watch on a subscription site (liveonlinefooty.com, via my PS3 browser). It plays all Premier League games with a smattering of big La Liga matches.
How much does a TV subscription it cost? Since I stopped subscribing to cable TV, I've lost track of which channels have which games, and the costs. Last year I paid CAN$50 a month (£31) for basic cable, and an extra CAN$15 a month (£9.30) for Setanta.
The subscription to Live Online Footy costs £9 for two months.
What's the local tipple and how much does it cost? When I can, I try to make it out to a pub in Toronto, called Scallywags). It's probably the best I've found in the city for a good turnout and atmosphere (and the home of Liverpool supporters in Toronto).
As matches can start anywhere between 7am and 1pm, people tend to start with tea or coffee, but the pints (Canadian and British) come out eventually. I'm not much of a beer drinker, and wouldn't want to guess at the cost.
What's the popularity of the English Premier League in your country? It's quite popular in Canada, and seems to be gaining as we go along – although I've found that many here who consider themselves 'fans' of a particular team, and might wear a Chelsea shirt for example, couldn't name four of their starting 11 in the last game.
I wouldn't say the EPL is 'really' popular in Canada – definitely still a niche, but a fairly large one.  For example, I've noticed in the last few years it's gradually been given more coverage in major newspapers, from very short articles mentioning the Champions League final in 2008, to half a page in 2009 to a full page or so at present, sometimes.  It's still well behind ice hockey, baseball, football (by which I mean NFL and CFL), and even basketball, though the last is debatable.
Any other observations? There are some large, long-established communities of immigrants in Canada, and this is especially the case in the Toronto metropolitan area, which has more than 5m people, of Canada's entire population of 34.6m.
Many have always had an appetite for football, and there are dedicated pockets of supporters for many European leagues. Over time, I've noticed club insignias on cars for Benfica, Panathinaikos, Dinamo Zagreb, Juventus, etc. When the World Cup / Euros roll around, many national team jackets, flags on cars, all come out as well.
For the Holland-Spain final last year, I wore orange (my father was born in Holland) in the midst of maybe 500 other 'Dutch ' fans to watch the match. I believe the Spain fan gathering was even larger.
While I would really like to support my 'home' team of Toronto FC, it's still too painful to watch their games being used to the quality of the Premier League and other leagues. Maybe in 15-20 years.
———————————
This feature will be updated on a regular basis. Sportingintelligence invites readers who watch the Premier League overseas to send your own experiences to submissions@sportingintelligence.com, answering the questions posed above, and including a JPEG of yourself. We cannot guarantee to use all submissions (although if we've not had one from your country it's almost certain we will) and we'll be appealing via Twitter from time to time for viewers from specific nations.
.