*
By Sportingintelligence
1 February 2012
The document scans below are part of a huge secret dossier of evidence amassed by UK Anti-Doping during an investigation into the biggest drugs cover-up in British sporting history.
That related to drug use by players at Hull FC rugby league club last year. Read the latest updates elsewhere on this site. There is much more to come.
And read a background guide here.
The first scan is part of a written submission by former GB international Sean Long, explaining how he supplied team-mate and friend Martin Gleeson with OxyElite Pro, a supplement containing a 'controlled' stimulant, MHA, which is banned in competition and which has often led to lengthy bans.
The second scan (below the first) is part of the dramatic oral testimony of Long, given to an investigator working for UKAD on the case, Jonathan Taylor, in an interview that took place on Wednesday 14 September 2011, beginning at 12.05pm.
These extracts are used with Sean Long's knowledge and permission. The full cover-up, and suppression of what really happened, went much wider than Long, Gleeson and Hull … there is much more to follow.
.
Extract from Long's written statement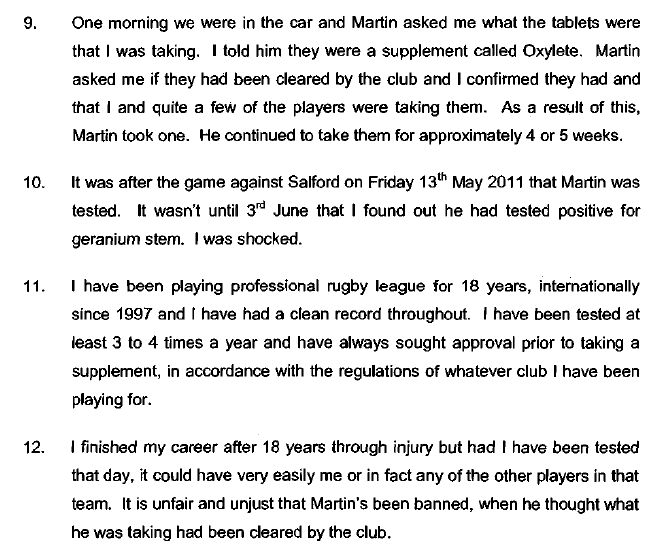 .
Extract from Long's oral testimony
.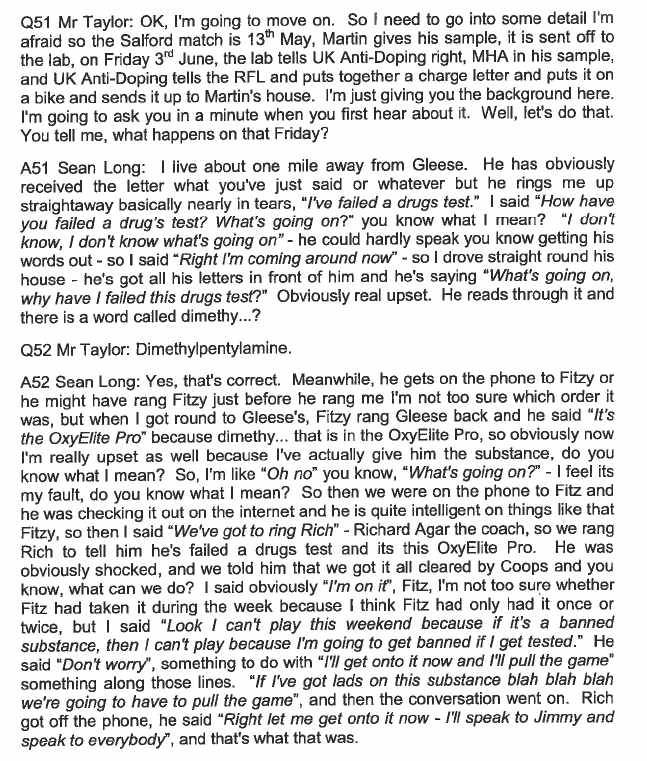 .
More on the rugby drugs cover-up 
Follow SPORTINGINTELLIGENCE on Twitter