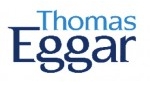 THE SPORTS LAWYER is actually a posse of Britain's brightest lawyers, from the Sport & Media team at the UK law firm, Thomas Eggar, who will be contributing features, analysis and insight on a regular basis on the key sports law issues of the day. In TSL's latest column, Andrew Nixon discusses the risks associated with social media in sport.
x
x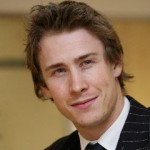 By Andrew Nixon
11 November 2011
Gloucester centre Eliota Fuimaono-Sapolu (pictured below) has been banned for three weeks by the Rugby Football Union (RFU) disciplinary panel chaired by David White in Bristol on Monday.
The sanction was imposed following comments towards Saracens fly-half, Owen Farrell, and as a result the player was found guilty of two charges of conduct prejudicial to the interests of the game (RFU Rule 5.12).
The ruling could however lead to a longer ban being imposed by the International Rugby Board (IRB). In September the IRB gave the player a six-month suspended sentence for comments he made over via his Twitter account about Welsh referee Nigel Owens during the World Cup.
Although the panel made it clear that the case was considered in isolation, it is likely that incident will activate the suspended sentence unless the player can overturn the suspended IRB ban.
Comment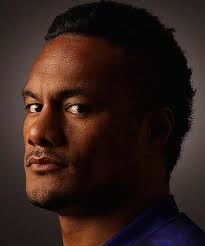 This case is another in a long line of disciplinary sanctions imposed for comments made via social media. In this case, the player directed his anger at certain incidents that took place on the field of play towards another player.
The success of Twitter (especially in sports circles) is that it provides previously unprecedented access to the athlete's views, opinions and life, often warts and all.
The level of followers now boasted by some of the world's top sportsmen and women means they are expressing those views to a large audience, and an even larger one again when the comments get repeated (or retweeted) by other users. That has at times led to problems.
Kevin Pietersen has been fined by the ECB for venting his views about being dropped from the one day squad, Danny Care was reprimanded by the RFU for post match comments about a referee's performance and Phillips Idowu was reprimanded for comments following his decision not to take part in this year's European Championships.
It is a tricky situation for sports clubs and governing bodies. On the one hand, they do not want to gag their employees; indeed, the public profile of those employees (and greater public access to players) is extremely beneficial to the majority of sports. On the other hand, they need to guard against embarrassing public misstatements, which can in turn have a less positive impact. Equally, the athletes themselves need to be aware that their comments and statements made through this medium reach a large audience, especially when it is borne in mind that Twitter is now as important as the press conference to any sports journalist looking for a story.
We live in a world in which social networking is becoming increasingly important and people are now able to express their views on any subject they choose. However, hastily made comments in the heat of a moment can lead to difficulties and it is therefore important that individual athletes keep in mind that they are opening themselves up like never before.
Click here to read our guidance note on social media in sport, which outlines how clubs, athletes and employers can manage the risks involved. If you would like any further advice, please call Andrew Nixon on 020 7842 3871.
---
Sport shorts
Armitage banned
Delon Armitage has been banned for five weeks by the RFU disciplinary board for a dangerous tackle on Tom Biggs of Bath and for striking Dave Attwood with his knee in the same match. The ban is Armitage's 4th of the year. He was suspended for 8 weeks in January for pushing a doping official and for 3 weeks in April for punching Stephen Myler of Northampton. He was also prevented from playing in England's World Cup quarter final with France following a dangerous tackle on Scotland's Chris Patterson.
Chelsea set to announce naming rights deal
Chelsea Football Club will later this year announce its first stadium naming rights partner. The move is part of a strategy to drive revenues and has become particularly important in view the Financial Fair Play Regulations and the recent failure to buy back the land on which the stadium is built.
Andrew Nixon is an Associate in the Sport and Media Group at Thomas Eggar.
Follow us on Twitter at – thesportlawyer