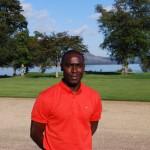 By Andy Cole
26 February 2010
At a time when too many footballers attract too many headlines for the wrong reasons, please note that many do good work too. I accept that's not as sexy, especially for the tabloid headline writers, as taking a wayward player and crucifying him for behaviour that is the stuff of most people's ordinary flawed lives. But it's true.
The fact our media and society has an appetite for such negativity and casual vengeance truly baffles me.
Ashley Cole is the latest player to be built up (by the media) as a role model, then torn apart for not living up to an image created by them for him. If Cole (no relation) has been unfaithful, been an idiot, whatever, that's for him and his wife and employers to act on. I'm not naive enough to think this doesn't warrant some press attention but you could be forgiven for thinking him and John Terry are mass murderers.
The pack in pursuit turns my stomach. There are probably journalists somewhere now, seeing the Coles are heading for divorce, thinking, "This is great, we won". That's pathetic. I have no idea what state of mind Ashley Cole is in now, but you wouldn't blame him for feeling seriously disturbed; and only so much is self-inflicted.
On the flip side of footballers' behaviour, I will return in a moment to a bunch of players who are going to be doing some good in May, to help me and the Prince's Trust, for which I've recently become an ambassador.
My first Trust assignment is on Monday, when I'll meet The Prince of Wales for the first time at the Trust's "Celebrate Success" awards. I'll have to wear my best bib and tucker but I expect we will have a good chat about the footie.
On Sunday it is the Carling Cup final between my team, Manchester United, and Aston Villa. Famously, one of Charles's sons, William, is a Villa fan, and there's nothing wrong with that. We can't all support the best teams, can we? (Here's hoping it's not me laughing on the other side of my face when I meet Charles).
I've been lucky to have a lucrative career but I've kept sight of my roots. My dad was a miner in the coal pits of Nottinghamshire, and if you'll pardon the phrase, he worked his knackers off to provide for his family. I've been able to provide a good life for my own kids, but I know that so many other people, especially kids, struggle. The Prince's Trust helps them.
Sometimes it's not easy to know who to help. After the 1999 Treble with United, I got involved with a charity in Zimbabwe. I was bitterly disappointed when the money we raised, for reasons on the ground, did not all get to where it should have. It is a hazard of trying to work in a country in turmoil. I think I'm safe with Prince Charles!
The Trust asks people like me for help partly because I know plenty of "well-known" people. Fame, for better or worse, is a tradeable commodity. That means I can use my contacts to help stage an event for the Trust: my "Classic" golf day on 26 May at The Grove in Hertfordshire. We'd like it to raise £100,000 and perhaps more.
I have been helped in arranging the day by a friend at an events company, Limelight, and by one of my longest-standing mates in football. Udo Onwere is a former professional with Fulham and other clubs who's now a lawyer with a big law firm (not a sentence you'll read often, but not all players are totally thick).
Ryan Giggs will be there, and Giggsy has helpfully added to the publicity by saying: "Not only will we get to help kids who get overlooked, but get to thrash Coley at golf in public!"
Kevin Keegan is coming, and Jamie Redknapp, Kenny Logan, Dwight Yorke, Les Ferdinand, Trevor Sinclair, Mark Bright, Pat Jennings. I've invited Kenny Dalglish. I don't know if Sir Alex Ferguson will be able to make it, but the invite is there, and I know that if commitments allow, I'll get support from the Nevilles and Paul Scholes and other lads I've played with.
Every person involved gets hundreds of such invites, literally hundreds, every year, so I do appreciate their attendance, and the cash it will raise. If I can assist the Prince's Trust by doing coaching days, making public appearances, whatever, then I'm glad to.
.
Rooney can hit 40
The Champions League was mouth-watering again, at least in this week's story line that pitted Jose Mourinho and his Inter team against his old employers Chelsea, and came out on top. Of course there's another leg to come at Stamford Bridge and the tie is far from over but the Italians have shown they're no mugs.
Talking of mugs, as in heads, Wayne Rooney was at it again, scoring with his nut, in the week's truly big game, United's 3-0 win over West Ham. (I say 'big game' as a United fan, obviously). Rooney is in such hot form at the moment that we can take the "burnout" comments that were being made by some of the plonkers who call themselves pundits and flush them where they belong.
Wayne's got 23 goals in 27 league starts, plus a League Cup goal and two against Milan this week. I know Ronnie (Ronaldo) broke the 40-goal barrier in all competitions two seasons ago. Well it would not surprise me one jot if Rooney gets 40.
.
The fee for Andy Cole's column is donated to Alder Hey hospital and sickle cell anaemia research. He works on charitable projects with the sport and media team at law firm Thomas Eggar
.
An abbreviated version of this column appeared in The Independent
Read more Andy Cole columns here
.
For more information on the Prince's Trust, click on the logo below; for more on the golf day, click here
.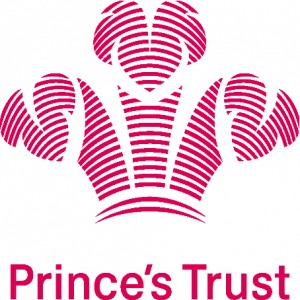 .
.
.
.
.
.
.
..
xx
xx
xx
xx
xx
xx
xx
xx
xx