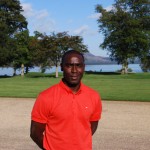 By Andy Cole
9 April 2010
Sir Alex Ferguson was bitterly disappointed that Manchester United were knocked out of the Champions League by Bayern Munich on Wednesday after a game his team obviously should have won. I can only guess that the pain and frustration of losing on away goals having been 3-0 up on the night underpinned his claims about "typical Germans".
The simple facts in the cold, hard light of day are first, that United should have won a game they controlled; second, the game was utterly changed by Rafael da Silva's sending off; third, that dismissal was warranted for two yellow cards – at European level you know to expect strict decisions; and fourth, trying to get opponents sent off is part and parcel of the game. Bayern played that game well. That is not typically German, it's typically hard-nosed in the way any professional team should be if they want to win.
If my belief that such behaviour is just part of the game rankles with anyone, then they don't understand the realities of football at this level. If methods for trying to get an opponent sent off are not in coaching manuals, they might as well be, because getting an opponent shown a red card is one clear way to find an advantage and part of football is finding an advantage.
I do not defend it. I don't like it. But it's a fact of life. So too is this habit – fairly recent, to my mind – of players automatically brandishing imaginary cards in the direction of referees for the slightest infringements these days, as if to say, "Book him, ref."
That happens far too much for my liking, but unless there is a real clamp down, with players booked for trying to incite bookings, then it will carry on.
In Bayern's case, on Wednesday their players were not harassing the referee on the off-chance Rafael would be given a card. There was an actual offence, however minor and however far from goal, and if Bayern's players tried to put some pressure on the ref to give yellow and therefore red, then they were only seeking an advantage they felt due.
It's hard, but then United should have been home and dry by then, having been 3-0 up, then 3-1 ahead at half-time. Up to 3-0, Bayern were awful, and anyone with a footballing bone in their body will know United were in total control, deserving of victory until the red card. Had they scored early in the second half to make it 4-1, it would have been game over, regardless.
But they didn't, and that is disappointing, a bitter pill to swallow. But the only thing they can do now is get on with the season and concentrate on winning the Premier League. I know what it's like to lose a big game in Europe and feel sore about it. Probably the two bitterest defeats in my career came in Europe as a Manchester United player. I guess Europe matters so much because it is the biggest international club event in the world, and defeats in the knock-out stages are all the harder because they signal the end of the road and a wait of at least a year for another go.
The matches that really hurt were in 1997 in the semi-finals against Borussia Dortmund, where we lost 1-0 away and then could not score at Old Trafford. Then in the quarter-finals in 1999-2000 we got a respectable 0-0 draw away at Real Madrid but lost 3-2 at home in the second leg. The pain is all the more acute because you believe deep down that you are good enough to win not just the tie but the whole competition.
Who is good enough this season? My belief all along is that any team good enough to beat Barcelona will be the winners, but everyone's going to struggle to beat them so Pep Guardiola's team remain the hottest of favourites.
I've written about Lionel Messi recently, several times in fact, and there is no doubt that he's the best player in the world by some margin and rapidly making himself a genuine contender to be the best of all time. While his genius alone did not demolish Arsenal, he was central to the second-leg thrashing, and anyone who scores four goals in a Champions League quarter-final against the best passing team in England is one special player.
The prospect of Messi at the World Cup is mouth-watering. If he can do for Argentina what he's been doing for Barca then Diego Maradona's team could go from inconsistent to highly dangerous.
Family matters
I watched the United-Bayern second leg on TV because I had another appointment elsewhere this week, watching my boy Devante play football to be precise.
He's on the books at Manchester City's academy and I've been at a Premier League academy tournament in Warwickshire. In their first three games, City's lads drew 1-1 with Fulham, drew 1-1 with Birmingham, and beat Chelsea 3-0. City are certainly doing something right in their production of youngsters. One can only hope that the recent trend of players making it from academy to first team continues.
England washed up? I don't think so
There will be an inevitable inquest into whether English club football's so-called 'domination' of Europe is over but let's get a few things straight. Winning two European Cups in 10 years isn't that dominant, is it? And you can take each of results that knocked the "Big Four" out and find individual explanations. Sure, Liverpool talk about their money troubles and lack of investment and they let one of their best players go last summer. Their demise is part of a wider poor season. But Chelsea are not exactly on the decline and might as easily have gone through. Arsenal were beaten by a better team; the best in the world, perhaps ever. And United really should have beaten Bayern as discussed above.
I think reports of the English clubs' demise may be exaggerated.
.
The fee for Andy Cole's column is donated to Alder Hey hospital and sickle cell anaemia research. He works on charitable projects with the sport and media team at law firm Thomas Eggar.
.
An abbreviated version of this column appears in The Independent.