By Nick Harris
21 January 2011
A special series about the new Indian owners of Blackburn Rovers is running on sportingintelligence this week. The main feature is at the link in the last sentence. This is one of several sets of related photographs, annotated. The Rao family are engaged in a variety of charitable / CSR work, including free provision of diagnostic services to the entire Indian poultry industry via 500 vets and an extensive network of clinics. 'This isn't charity as I see it,' Venkatesh Rao tells me, 'because ultimately it helps us as a business to know early about any new diseases and patterns of infection.'
Charity work that cannot be described as anything but charity work is the provision of schools and hospitals for the poor, free of charge, as well as a daily hand-out of food to the poor of Pune. This happens in the late afternoon at the VH Group's main HQ building in central Pune, when a crowd of hundreds can be seen queuing on the pavement for rice and other essentials.
Venkatesh 'Venky' Rao, has also built a temple in the hills outside Pune and established the Lord Venkateshwara Charitable and Religious Trust.
The temple receives donations from worshippers with all proceeds redistributed to charitable projects.
.
The temple entrance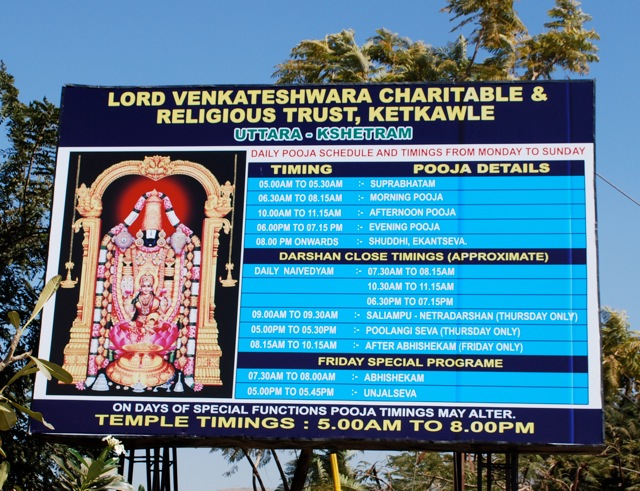 .
.
Hills in the background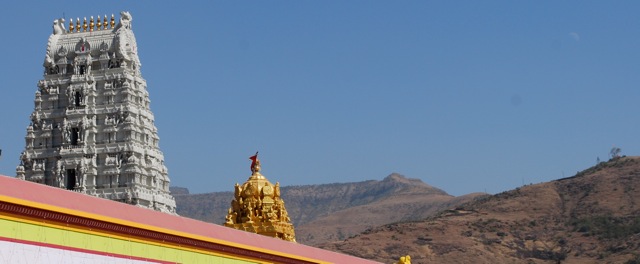 .
.
Carving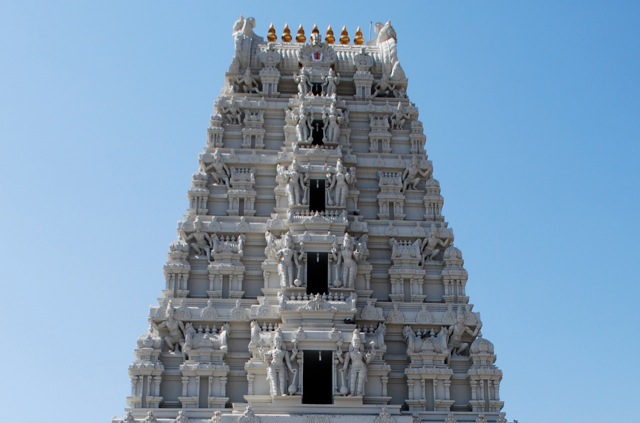 .
.
Some visitors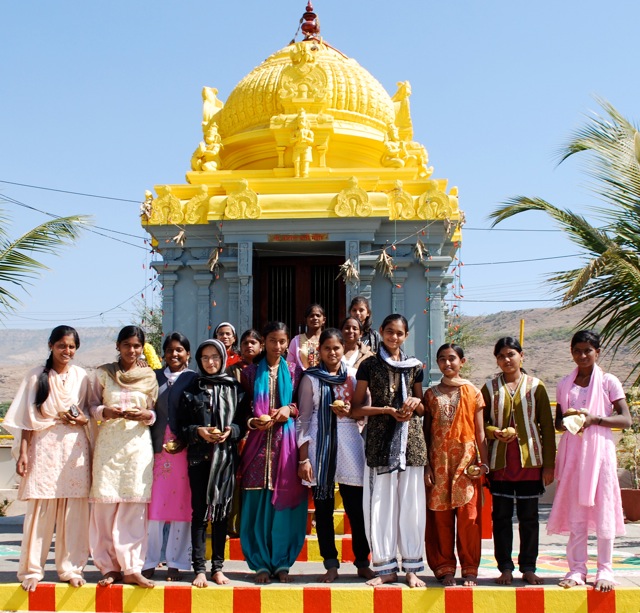 .
Sportingintelligence home page