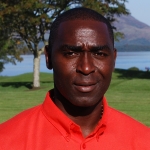 7 January 2010
I've been in the Manchester United dressing room after surprising defeats and it's not pretty. I can only imagine it was similarly loud and uncomfortable – and possibly even terrifying – for the players who had to face the wrath of Sir Alex Ferguson after Sunday's shock 1-0 FA Cup loss to Leeds United at Old Trafford.
Sir Alex is the greatest manager of all time, and you don't achieve what he's achieved by being a shrinking violet. No doubt you will have heard about "the hairdryer", the shouting, his ferocity when he feels let down. It's all true.
The manner of the defeat is the key thing, though. If you lose and Sir Alex believes you gave your best, it's not a problem. But if you lose in the kind of inexplicably limp way that United lost to Leeds – Sir Alex called it "shocking" – then mind your ears! There are no degrees of anger, no scale: when he loses his temper, he loses his temper, force 10. He will make it abundantly clear that is not what he expects at United, and then move on. The next game is always the most important.
The seismic shock of losing to Leeds is two-fold. First, any defeat to a team two divisions down is rare for United. I can't recall a single such loss in my days there. Losing at home to West Ham of the Premier League (January 2001, FA Cup, 1-0, Di Canio) was a big deal. Second, any defeat to Leeds is massive. This is Leeds, after all, rivals and enemies in the same bracket as City, Liverpool and Arsenal. Never mind they're in League One now.
I was at Sunday's game, and for all the shock, I have to say Leeds deserved to win. They were up for it from the off, in United's faces, urgent, high-tempo, pressing. I liked the look of Jermaine Beckford, who did well and scored the winner.
He certainly has what it takes to play in the Championship, if he stays with Leeds and goes up with them. Whether he's Premier League class, I'm not certain but time will tell. And Neil Kilkenny – who I played with briefly at Birmingham – was influential in midfield.
Leeds' success cannot be diminished by any claims of a below-strength United.
Sir Alex put out a classy side full of internationals – including a Rooney- Berbatov pairing – that suggested to me he wanted to deal with Leeds quickly and then focus on the midweek Carling Cup game with Manchester City. It didn't work out like that, and that's the beauty of football.
On the subject of City, I'd like to put on record that their annual losses (£92m!!) are as gob-smacking as the weather (Ahhhh! I hate snow). Sheikh Mansour has spent something like £300m already on City, which is hard to get your head around. On the flip side, I've read that his family is worth £560 billion! Still, it's his money, and he's not doing anything illegal, and anyway it's just part and parcel of the game now.
United face another team with a wealthy owner this weekend: Birmingham. That said, the Yeung money has yet to flow, and Alex McLeish has done brilliantly with meagre outlay. If Brum can keep their form going, they'll be safe before long, which must have been the season's aim.
Bolton move should suit Coyle down to ground
Scottish managers are certainly a theme of the week; Sir Alex versus McLeish is coming up, and Ferguson Jnr (Darren) has been named as the new manager of Preston North End. Quite what he did so wrong in getting Peterborough promoted twice in two seasons is beyond me. I'm just pleased that as a promising young manager he's got this new chance.
Then there's the cross-Lancashire transfer of Owen Coyle from Burnley to Bolton.
I'm not surprised Owen fancied that move because, to be blunt, Bolton are financially much better off, and that gives them a better chance of a sustained run in the Premier League, especially with Owen as manager.
I played for him at Burnley for a short while in 2008 and he's a top man, and a top manager, the kind of gaffer who makes his players feel 10 feet tall. His enthusiasm is infectious; he's a 100-per-center in his work ethic and he worked marvels at Burnley on a pittance.
I know how tight the finances were; Burnley don't splash cash on fees and wages, and though Owen wanted to give me a sensible year's contract, and I wanted to accept it, it wouldn't work for the number-crunchers. That's life. Owen had to deal in low-budget realities. Good luck to him at Bolton. And Owen, if you want to give me a call, I'm in the market for some coaching experience…
The fee for Andy Cole's column is donated to Alder Hey hospital and sickle cell anaemia research. He works on charitable projects with the sport and media team at law firm Thomas Eggar.
This column first appeared in The Independent.