By Nick Harris
20 January 2011
A special series about the new Indian owners of Blackburn Rovers is running on sportingintelligence this week. The main feature is at the link in the last sentence. This is one of several sets of related photographs, annotated.
In every factory, plant, office, property and business that is part of the VH Group, you will find at least one prominent photo of the late Dr BV Rao, founder of the group and father of the current three owners, and often there will also be a photo of his late wife, Uttara, after whom several branches of the group are named.
.
A 'double' at the entrance to a vaccine plant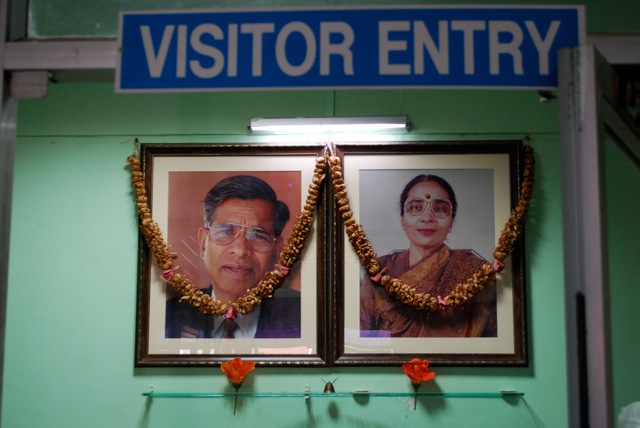 .
.
A 'single' on a corner cabinet in an office at the original vaccine plant, located on a hill with a lovely view outside Pune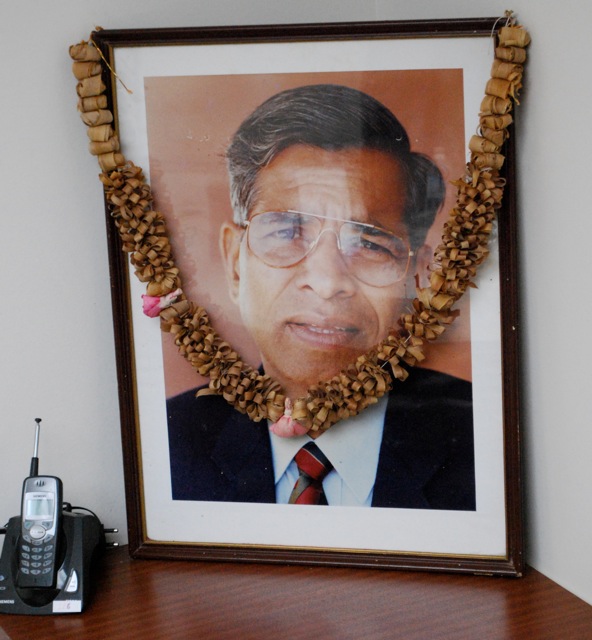 .
.
Another 'double', on a boardroom wall at a modern site on the outskirts of town
.