By Nick Harris
21 January 2011
A special series about the new Indian owners of Blackburn Rovers is running on sportingintelligence this week. The main feature is at the link in the last sentence. This is one of several sets of related photographs, annotated. These pictures were taken at the flagship branch of the Venky's XPRS fast food shop in FC Road, Pune. (FC stands for Ferguson College, not Football Club).
.
Shop front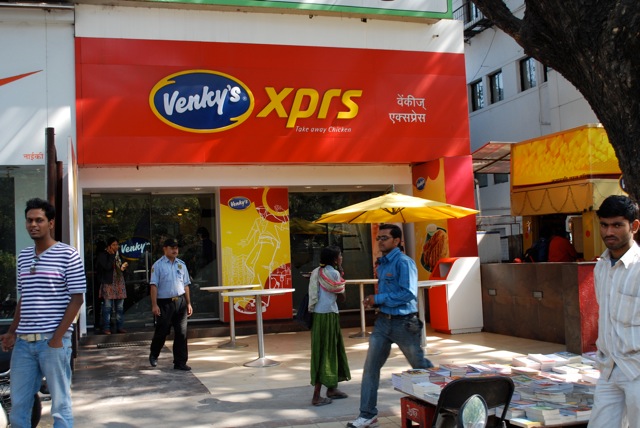 .
.
Freezers in the shop selling nuggets and other consumer chicken goods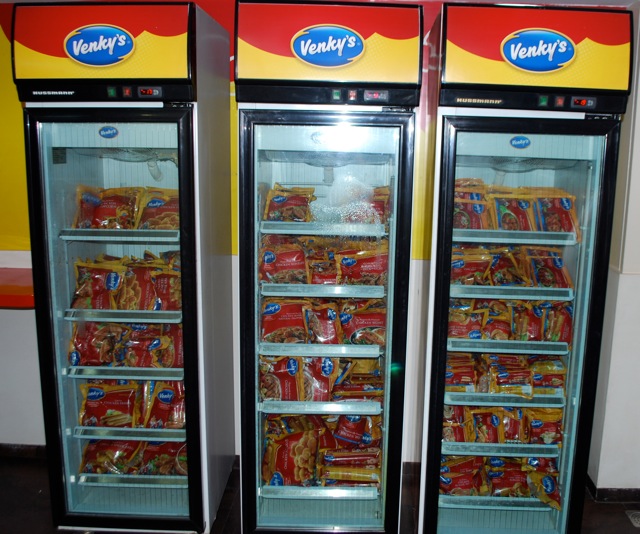 .
.
Get your muscles here: a cabinet in the same shop selling dietary supplements including creatine
(all manufactured by firms within the VH Group)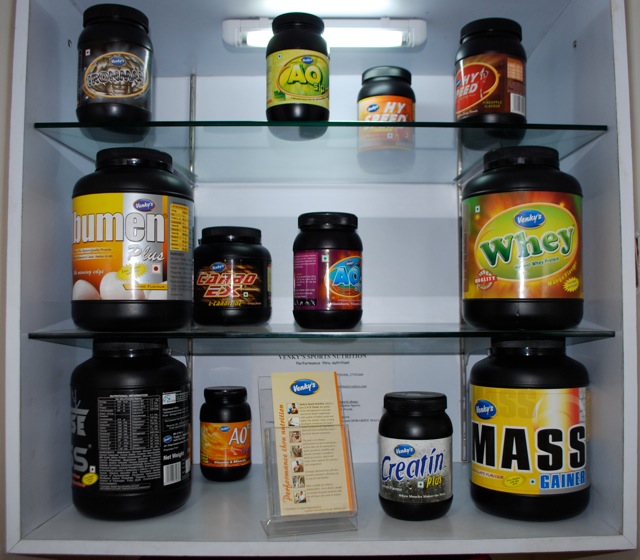 .
.
Chickenology, Chickenomics & Chicken run: posters in the FC Road branch of Venky's XPRS

.