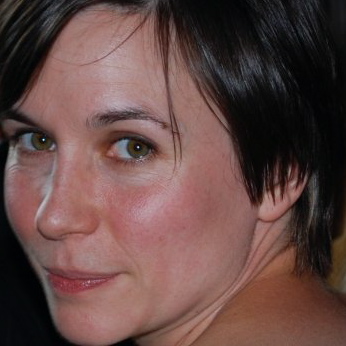 By Helen Harris
5 July 2010
Can you believe Wimbledon is over? Me neither. The next you thing you know, July and August will have passed in a glorious blaze of bickering, travel sickness and heat rash (or midge bites and mild hypothermia depending on circumstances). Then we'll be saying to almost everyone we meet: "Good heavens, can you believe the summer is over?"
But even if the holidays have been damp-to-sodden and family relationships have been properly tested, we will all have Wimbledon to look back on. We couldn't be there, we only got to watch approximately three quarters of a match on TV over the entire championships (as usual, and we're not talking three-quarters of Isner-Mahut) but that is not the point.
For that lovely fortnight summer was brand new, we knew that somewhere in our own country people were enjoying wildly overpriced strawberries and Champagne and being nice to each other near potted geraniums, and our heads were filled with happy dreams of sun-kissed days to come.
We need more of this, more nice events where people are nice in a nice setting, to help us through the year. Summer has Wimbledon. One per other season would be ideal and they should be televised for us all to enjoy.  My suggestions are as follows.
.
Autumn: International Festival of Rounders to take place in Cornwall in September on and near beaches. I've been to Cornwall in September and it's lovely: warm, not so busy anymore, with cool mornings and dark, starry nights.  Teams will be international, like the IPL but without the millionaires or the racy team names. Teams will also be of mixed ages and genders and players must wear shorts, t-shirts and sandals, with or without socks.  Spectators can paddle between matches and mortgage their left arm to feast on crab sandwiches and local cider. Viewers at home can tune in and dream about bracing walks on the beach, gathering mushrooms in gold-leafed forests and playing conkers with the kids. No need to dwell on colder commuting and wondering which poor county's flood defenses November will persecute this year.
.
Winter: Gymbledon! The clue is in the name here and the fact is that anyone who does not enjoy watching gymnastics must be mad. The women are incredibly supple and elegant, the men have extraordinary torsos and they can all do amazing things, often to music.  Plus the UK is actually quite good at gymnastics, yet the sport is rarely on television.  Gymbledon will take place in mid-December. Visitors to the championships will pay through the nose for mulled wine and fruit cake eaten amongst tasteful, traditional Christmas decorations. The nice setting is tricky as Gymbledon would have to take place indoors but there must be somewhere in the country with high ceilings, a sprung floor and a fine view. The sight of all that flipping, twisting and leaping should be the perfect lead-in to Christmas over-indulgence and the January penance to come.
.
Spring: In the interests of geographic fairness, our spring event will take place in the Highlands. April can be beautiful in the north of Scotland, when it isn't freezing, wet and troubled by gales. The theme is climbing: stack climbing, tree climbing and pro-celebrity hiking. This would make the most of the scenery and the change of season: birds will be singing, furry mammals will be chasing each other and amphibians will be croaking. The scenery will either appear sublime and serene or sublime and scary. Viewers will either wish they were there or be glad they are not. We can all be glad we live in a country which has such glorious landscapes, try to forget the horrors of the previous month's budget announcements and start looking forward to Wimbledon, strawberries and heady summer days to come.
.