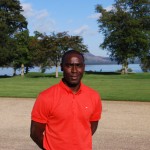 By Andy Cole
30 April 2010
We can argue "if this" and "if that" but let's face facts: the Premier League title race will be settled by what happens when Chelsea play at Liverpool on Sunday. If Chelsea win, the title is as good as theirs. If they don't, it's Manchester United's.
Spare me the "but United still have to win at Sunderland later, then at home to Stoke on the last day". They will win both those matches, just as we all know Chelsea will beat Wigan in their last home game. The only match with a question mark over it as far as I can see is Liverpool v Chelsea.
So the decider is between United's only serious rivals in contemporary English football and Liverpool, United's traditional bitter rivals and the only candidates alongside United in the "most successful ever" category in English football.
I've heard it voiced more than a few times in recent days that a section of the Liverpool crowd wouldn't be too unhappy if their team lost to Chelsea because that would almost certainly hand Chelsea the title. That would mean United wouldn't win a record 19th title in English football. That would mean Liverpool and United remain level on 18 titles each.
I'm not surprised at such sentiment: Liverpool-United is a fierce rivalry and for United to be ahead on the all-time stakes, unequivocally and alone as the best ever, and just at the time when Liverpool are a fading force, would be painful for their fans.
On the other hand, I don't expect for a second that any of Liverpool's players will want to do anything but win against Chelsea. It's not just their professional pride at stake – their chances of playing at the highest club level, in next season's Champions League, remain in the balance. Liverpool's task may be an uphill battle but they can still claim that fourth spot, though failure to beat Chelsea will in all likelihood make it mathematically impossible.
Liverpool will be thinking along the following lines: winning both their last two games will give them 68 points and almost certainly the best goal difference among the four clubs chasing fourth place. The next question: could Tottenham, currently fourth, theoretically take as few as four points from three games against Bolton, Manchester City and Burnley? Of course. Could Villa, with games against City and Blackburn, take as few as four points? Certainly. Could City, with Villa and Tottenham as well as West Ham still to play, take as few as five more points? I don't see why not.
I'm not saying I expect all these clubs to falter but Liverpool do still have a prayer of Champions League football next season – if they beat Chelsea. I'd never expect them to lie down anyway, and I certainly don't when there is still so much at stake for them.
As for strategy, when these two sides meet at Anfield in the Premier League, these games tend to have a caginess to them. (I'm talking specifically about League games, because this pair met four times last season in all competitions and an incredible five times each season in the four years before that!)
Looking just at the Anfield results in the League in recent times, Liverpool won 2-0 last season, drew 1-1 in 2007-08, and won 2-0 the year before that. A home game for Liverpool won't be a stroll for Chelsea, even though Chelsea were rampant in winning 7-0 last week, but Liverpool weren't shoddy in winning 4-0 at Burnley.
My expectation is that Chelsea will go for it because they know the title rests on the result, but at the same time they cannot be too gung-ho, for the same reason. It will be fascinating, and I'd expect (and hope) Liverpool to get something from the game. Who knows, though? That's the beauty of football.
On the subject of beauty, it certainly didn't win this week in the Champions League. First Bayern Munich beat Lyons to make the final in a game you have to say was dull, 3-0 or not, then every neutral's favourites, Barcelona, were ousted by Jose Mourinho's Internazionale.
Inter won that tie in the first leg and did an Italian job to seal it in the second. The decision to disallow Barça's second "goal" for Yaya Touré's "handball" was a disgrace. But fair play to Mourinho, the showman and master of all he surveys. Jose did it again. But I won't be desperate to catch the Bayern-Inter final.
.
The fee for Andy Cole's column is donated to Alder Hey Hospital and sickle cell anaemia research. He works on charitable projects with the sport and media team at law firm Thomas Eggar.
.
More Andy Cole (whose columns are also carried, in various versions, in The Independent)
More articles mentioning United
More articles mentioning Chelsea