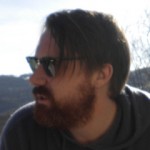 By Jonnie Baker
2 July 2010
So here we are, World Cup quarters, no England. Another stirring display of formation ineptitude from the Three Lions and a nation wonders how so few can owe so much, to so many. But the time for recriminations was on Sunday night when I muttered vile abuse to a German innocently driving through my Alpine fortress. Now is the time to consider what lessons we can learn from this hodge-podge of blinding toss-cockery we laughingly referred to as our World Cup campaign.
First things first. Fabio Capello is plainly not the man to manage the English national side. I can see no argument beyond maintaining mediocre continuity for him staying in the job. His squad selection was at best unimaginative and at worst incompetent. His tactical rigidity throughout the tournament was a positive advantage to England's opponents and his substitutions were so uninspiring as to be all but pointless.
There's been a lot written and said in the last week about the paucity ofEnglish talent and how Capello was forced to turn to veterans and the misfiring 'Golden Generation' which has let itself, and everyone else, down in successive tournaments. But that's simply not true, there is talent there but apparently no will to trust youth over experience. Joe Hart, Adam Johnson, Ashley Young and even, God strike me down, Darren Bent could have added a different dimension to that sterile collection of familiar faces.
I love Aaron Lennon like a tiny, tiny little brother. But when the time came to haul him off after another ineffectual 60 minutes of cutting inside a rubbish left-back and squaring it to Lampard, couldn't we have brought on Adam Johnson to add some trickery on the wing or Scott Parker to bring some athleticism to the midfield and allow Gerrard to push on? Nope, here comes Shaun Wright Phillips to do the same thing but a little bit worse.
Secondly, there are a number of players who really should never play for England again. John Terry simply can't be trusted not to stick his ridiculous nose into everything and his attempted 'coup' should have ended in his immediate expulsion from the squad. He may be 'brave' and 'committed' and 'fiercely patriotic' but he's also an idiot and plainly something of a joke among the rest of the players. He's also increasingly becoming a liability on the pitch, is slower than a week in the jail and has all the distribution of a crack-smoking postman.
Glen Johnson doesn't actually appear to be a footballer. Either he was woefully unfit throughout the tournament or someone should have told him that the secret to running is to move your legs faster than you do when you're walking. Furthermore, he simply can't defend. Faced with an approaching opponent his technique is apparently to look terrified, square them up and then attempt to volley them into the advertising hoardings. £18 million pounds worth of pillock.
And the size of Gareth Barry's arse is unbefitting someone who claims to be a professional athlete. He's a soccer centaur.
More worryingly, this World Cup has taught us that you simply cannot build a side around Wayne Rooney. Constructing a team to get the best out of Rooney is something akin to telling your friends Bob Carolgees used to own your house, you want it to sound impressive but the reality is a world of blank stares and polite coughs from people who bought their house off Ming the Merciless – or built a side around Iniesta and Xavi.
He looked desperate and uncoordinated in every game we played. The Slovenia tie worst of all – I don't think I've ever seen anyone gagging to score a goal so much, to the point when he was denying other players in better positions the opportunity to score.
Had Wayne Rooney laid the ball off more often in the Slovenia match, England would have scored more goals and played Ghana in the second round rather than Germany.
Wayne Rooney may have denied the England team a tie with Uruguay for a place in the semi-finals of the World Cup. England's progression may not have been deserved, but, in my eyes, Rooney's desperation to prove himself the cornerstone on which a team can be built is a major contributing factor to that team's failure.
The saddest lesson I've learned from this World Cup is that England simply don't excite me anymore. When was the last time the national side genuinely hurt you? Truly excited you and made you proud? 1990 against Germany? 1996when Shearer and Sheringham tore the Dutch asunder?
I expect failure now and accept it with a resigned shrug.
It's not meant to be like this, it's meant to be about glory.
The England team bus promised us glory, it said it on the side. The team brought us frustration and embarrassment.
But I just can't see my way clear to crying bitter tears when a bus gets sent home by a superior German charabanc.
.