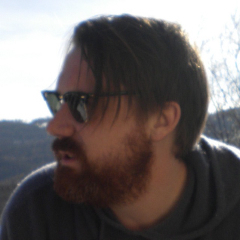 By Jonnie Baker
19 January 2010
The English Premier League, or EPL as people who must immediately be smothered are prone to call it, is the best league in the world. We know this because a man said it the other day and we must trust the men from football or all about us shall be anarchy, fire and woe.
But this lofty status in the world game presents a problem, a very serious problem which no-one at Fifa, Uefa, Concacaf or even Talksport seems prepared to take seriously. You see, as the quality of the Premiership continues to head for the stratosphere, as the very finest players arrive on English shores drawn by all of that lovely, shiny, happy money, so the games get better.
Passes are crisper, shots on goal are 22 per cent more rasping and oh my word that's a top drawer save, you simply cannot ask for more than that, Richard.
There's only one word for it, Andy. World class.
If we accept this to be the situation, and only a very stupid boy would argue, we must immediately set up a fighting fund in order to protect Vinnie Jones, Danny Dyer, Terry Venables (possibly) and a host of others. Because all of the above have earned a quid from permutations on the "blooper" theme, be it Jones's 1992 DVD, Soccer Hard Men (worth the £20,000 fine, I'm sure), Dyer's Football Foul-Ups ("hilarious" says the cover), El Tel's latest quiz- and clip-based DVD, and on and on it goes.
The problem is this: as football gets better so the supply of hilarious football foul-ups, laugh-riots, gaffes and screw-ups will fall away and DVD sales will plummet.
You don't see much of Peter Enckelman these days, unless you're unfortunate enough to be connected with Cardiff , but one magically pathetic attempt to control an Olof Mellberg throw-in eight years ago has kept Danny Dyer in ugly polo shirts this year thanks to the soaraway sales of his seminal Gor Blimey What A Football Knees-Up Bermondsey Bowl Love-a-Duck Gertcha Christmas Party Football FunTime.
And what about Phil Babb sliding baw-first into the goalpost as Pierluigi Casiraghi scored for Chelsea? A painful memory for the Liverpool and Republic of Ireland man but money in the bank for nasally-congested 'funny man' Rory McGrath.
And let us never forget Massimo Taibi's horrendous bid to stop a Matthew Le Tissier trundler. Taibi never really recovered, while Des Lynam's DVD production house merely lick their mustachioed lips and keep the presses rolling.
All of these – and I stab myself in the groin with a tent peg just for thinking the word, 'howlers' – happened years ago. We're simply running out of on-pitch knockabout nonsense. Something must be done.
As I see it, we have three options:
The first possibility is to outsource. Perhaps a Hearts of Oak midfielder once burst the ball with a piledriver against Mamelodi Sundowns. Import that clip at once. Could mayhap a Pohang Steelers striker have hilariously tripped over a pitch-invading ocelot during a top-of-the-table clash with Daejeon Citizen? I don't know, but there must be an agency somewhere we can phone and ask.
(To digress: I do see one small problem with going abroad for our hilarious soccer accidents. South America. I bow to no-one in my regard for the South American game, the people of that noble continent and their contribution to the sport . But they have been known to get carried away and then someone loses an eye. And the loss of an eye is not an acceptable subject for a festive DVD hosted by Richard Bacon.)
The second option is to radically downgrade the quality of the Premiership, a solution I am glad to see Liverpool are very much supporting with their new policy of selling anyone decent and relying on two oft-crocked players to carry their team of mediocrities into mid-table. If more teams can be persuaded to be absolutely hopeless then there is absolutely no reason why we can't return to a world where at least one mind-numbing horror is perpetrated every single weekend.
For this strategy to work, I would further recommend that outside investors lumber as many leading clubs as possible with unsustainable debt, necessitating the regular divestment of the remaining quality to Spain. Only then will Gabby Logan be safe in the knowledge that someone, somewhere is going to try a quick restart and inadvertently whang the match ball into the back of their own net.
The final choice left open to us is perhaps the most radical but not without its own merit. Perhaps if we asked nicely and pointedly kept our pennies to ourselves over the festive period, Danny Dyer and his cavalcade of soccerball comedy would bugger off. Then we'd never have to see these tired old gag reels again. Pwoper Nawty.