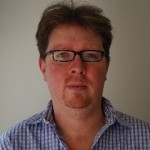 By Nick Harris
19 February 2010
When the Foreign and Commonwealth Office, the British High Commissioner in Delhi and the Metropolitan Police become involved in the decision over whether England should attend the Commonwealth Games in India in October, you know that sport is as vulnerable as society at large to terrorism, and possibly more so.
The forthcoming hockey World Cup is also scheduled to take place in Delhi, and the 2010 Indian Premier League cricket season is scheduled to start next month, but both those events plus the Games are being planned under the shadow of terrorist threats that have necessitated government assurances that India will be a safe place to enjoy these sporting occasions.
Barring a specific threat that leads the British government to intervene and stop England (and Scotland and Wales) from participating in the Games, I'm firmly in the camp that says "go". I think the hockey should go ahead as planned too, and the circus of the IPL.
Why? Because you shouldn't bow to terrorists, and because India is a fabulous, vibrant, colourful, maddening, thrilling, challenging, historic, evolving, bewildering, tasty, fascinating nation.
I've been twice and would recommend the Taj Mahal at sunrise and the Ganges at Varanasi at dusk; high tea at the Lake Hotel in Udaipur (where the 007 movie Octopussy was filmed) and the camel fair at Pushkar; a three-day camp-under-the-stars safari in the dunes of the Thar Desert (although not a scorpion bite on the shoulder); and a trip to the mountains, maybe to laid-back Shimla in Himachal Pradesh.
But let's not get waylaid by tourism options; they're hardly a consideration for serious athletes. I mention some of India's riches because, as a private citizen, I wouldn't be put off going there again just because the general advice on the Foreign Office website says: "There is a high general threat from terrorism throughout India."
How about the current FO advice for Ireland? It says: "There is an underlying threat from terrorism. Attacks could be indiscriminate." The advice for Spain says: "There is a high threat from terrorism in Spain. Attacks could be indiscriminate." And so on, similar advice for about pretty much anywhere you can think of. In other words, terrorism threatens us all the time, everywhere. It's just the FO's job to point that out, explicitly.
The FO website also says, prominently: "Most of the c.796,000 British tourists who visit India every year have a trouble-free stay."
There is, of course, a strong sporting reason why Britain's swimmers – with their respective national teams – should go to Delhi. Because although the Commonwealth Games, for some sports, is the competitive equivalent of a village fete set against the genuinely competitive international jamboree that is an Olympic Games or world championships, that's not the case with swimming.
Sure, America won't be there. But Australia will be, and when the Aussies are involved in a swimming meet, any medal is worth winning.
We don't need to list their full record to know that, but here's just a flavour. Australia won 20 swimming medals at the Beijing Olympics (6G, 6S, 8B) against GB's 2-2-2. They won 15 in Athens (7G, 5S, 3B), against GB's 0-0-2. In home water in Sydney in 2000, they won 18 (5G, 9S, 4B), against GB's, ahem, zero.
You'll see similar patterns at world championships down the years, and of course at Commonwealth Games, where the Aussies have topped the overall medals table for past five Games over a 20-year period.
So the Commonwealths, in the pool, are a rigorous challenge, an opportunity for high-class competition, and a chance to win medals that can only whet the appetite for success on the biggest stage of all, the London Games of 2012.
It's common knowledge that some prominent British Olympians will not be going to Delhi, each for their own reasons. Gymnast Beth Tweddle won't be there because of the timing of the Games, within days of the gymnastics world championships.
The latter have been prioritised by Tweddle's performance director, Eddie van Hoof.
He says: "It's not just the travel and jet lag but the potential for tummy bugs and diarrhoea that exists in making the trip. We just cannot afford to take the risk when so much is at stake."
Fair enough. Two occasions, one choice to be made, Beth gives India a miss. The same logic does not apply in swimming, where the Commonwealths are the explicit "focus meet" of the year for Britain.
Jessica Ennis, GB's world heptathlon champion, will also give Delhi the elbow; the earlier European championships are where she aims her 2010 peak, and she routinely gets into her winter training around the time of the Games. Paula Radcliffe won't be going to the sub-continent seeking medals either. It's just not a priority.
It's still up in the air whether the Olympic and world-record sprinting phenomenon Usain Bolt of Jamaica will go either, or all of Britain's major cyclists. But those are all sporting calls, made on the basis that certain specific individuals have bigger fish to fry.
On the other hand, there is nothing but enthusiasm from sports like badminton, netball, bowls, Sevens rugby, squash and hockey. The Games offer them a rare – in some cases only – chance to compete in a major multi-sport event that will have a lot of the world's attention while they last.
It goes without saying that safety must be paramount. India experienced an awful atrocity in the Mumbai attacks by Pakistani terrorists in November 2008, when 173 people were killed and more than 300 wounded. Terrorism hit sport in the region when Sri Lanka's cricketers were attacked in Lahore in Pakistan in March last year. Five police guards were killed and six players wounded, some seriously.
As recently as 8 January this year, terror struck sport again, at the African Nations Cup football tournament in Angola, when an attack on the Togo team bus by separatists in the Cabinda region left three people dead and eight wounded.
But these incidents were – are – remarkable because they were – are – so rare. Of course they instill terror in all of us; that's the point of them, and another reason to carry on with normal life.
Officers from the Met Police have recently returned from a recce to Delhi, where the High Commissioner says: "We do not believe that there is a security threat to the Games at this moment."
Until that changes, on your blocks, please. Get set . . .
.
This piece was first published in the March edition of Swimming Times magazine, Britain's No1 publication on aquatic sport, for whom Nick Harris is a contributing columnist. For subscription details, click on the cover below.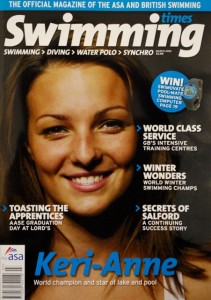 .
.
.
.
.
.
.
.
.
.
.
.
.
.
.
.
.