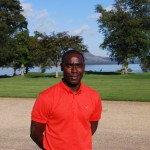 By Andy Cole
19 February 2010
Snowboarding, skiing, motorbikes, casual texting, impromptu nights out and all manner of other activities that "ordinary" people do without thinking have one thing in common for a professional footballer: they're out of bounds unless you want to risk getting yourself into serious trouble.
It's a pertinent subject during a week in which the Winter Olympics are making headlines for safety reasons on the back pages, while some high-profile public figures (including Ashley Cole) have been filling tabloid front pages because of messages and pictures they did (or didn't) send by phone.
When I say "ordinary" activities can lead to trouble for a footballer, I mean serious trouble. In an extreme case, that means getting so badly injured in an accident while engaged in a "dangerous" activity that your life is threatened and your career is effectively finished, and you're potentially left without a financial safety net because you've broken a condition of your contract by doing something perceived as "dangerous".
I was a Blackburn Rovers player a few years ago when one of my team-mates, Matt Jansen, went on a break to Italy with his girlfriend (now his wife) and they were involved in a serious road accident while riding a scooter. Matt was in a coma for days with head injuries, and in hospital for ages. He did eventually play again but his career as a top player effectively ended with his accident. He was never the same again.
I use that as an extreme example, but players are forbidden, contractually, from "dangers" such as motorbikes, scooters, virtually all winter sports and "extreme" sports and any activity that threatens physical harm. If you do it anyway, you risk your contract being nullified. At the very least, you endanger a lucrative livelihood. That's why, to this day, I've never skied. I'd meet fellow parents at the school gates who would talk about just coming back from skiing and think it sounded great.
But I knew it wasn't worth it. Now I've hung up my boots, maybe I'll get around to it. But I accepted, as part and parcel of being a professional footballer, there were certain "normal" things I just couldn't do.
The same applies to a footballer's social life, and even relationships; normal rules don't apply. You can't just go out for a few drinks, even on your days off, and expect that to be private. Top footballers are constantly under scrutiny. Paparazzi and people who make money from selling information about even your most mundane activities, like shopping, mean your life unfolds under the microscope. This is not a complaint, because it goes with the territory, but it's a statement of fact. You cannot take "normal" activity for granted.
As for texting and sending pictures by phone, let me be absolutely clear: I don't condone anyone cheating on their wife or behaving stupidly. But that is surely a private matter to be sorted out between the parties involved. If X deserves a rollicking or Y has grounds for divorce, then so be it, but that's for them to decide, not me or you.
My point is that most people – a postman say, or an accountant, or you – can text or flirt or do pretty much whatever they want in their private life without the high probability that one day it will be front-page news for weeks on end.
Equally, you can go to the pub or a party without the virtual certainty that somebody will target you for a kiss-and-tell, and believe me, it's an ever-present hazard for most footballers, at most levels.
My view is it's basically soliciting when somebody wilfully tries to engage someone famous in sex because they know they can sell a story about it. It's prostitution, and a part of football as an industry that's full of hangers-on, parasites and prostitutes.
Let me stress again: I don't condone any bad – or dangerous – behaviour. But what pass as ordinary situations for many people are, or should be, no-go areas for footballers.
United must not grow complacent
What a great result for Manchester United in Italy as the feast that is the Champions League resumed on Tuesday. You hear so many pundits banging on about Milan's ageing team and their lack of legs but nobody in the game would be so naïve. It was always going to be tough to go there and come away with a result.
I'd wager that Sir Alex Ferguson would have been delighted to take a draw back to Old Trafford for the second leg. Instead it's a 3-2 advantage thanks – again – to the brilliance of Wayne Rooney. That's a strong position, but Fergie will be the first to stress: no complacency.
The fee for Andy Cole's column is donated to Alder Hey hospital and sickle cell anaemia research. He works on charitable projects with the sport and media team at law firm Thomas Eggar.
This column also appears in The Independent.