Part of Sportingintelligence's guide to the 2016 FIFA presidential election: HOME PAGE here
.
Analysis and debate
Between now and the FIFA presidential election, this section will be a platform for analysis and debate from a variety of contributors. The latest article will sit at the top. Contributions welcome; for details see the main page.
.
The most up-to-date confirmed voting intentions, at 23 Feb 2016, are here: FIFA-election-polling-23.2.16   Note that these include 'declared' nations for candidates, not 'bloc' promises which may not be 'bankable'. That said, Europe will be mostly if not totally with Infantino; Asia mostly not totally with Sheikh Salman; and CAF of Africa has declared for Salman but various individual nations are backing others.
.
'A day to go and Sheikh Salman steps closer to coronation as Sepp Blatter's successor'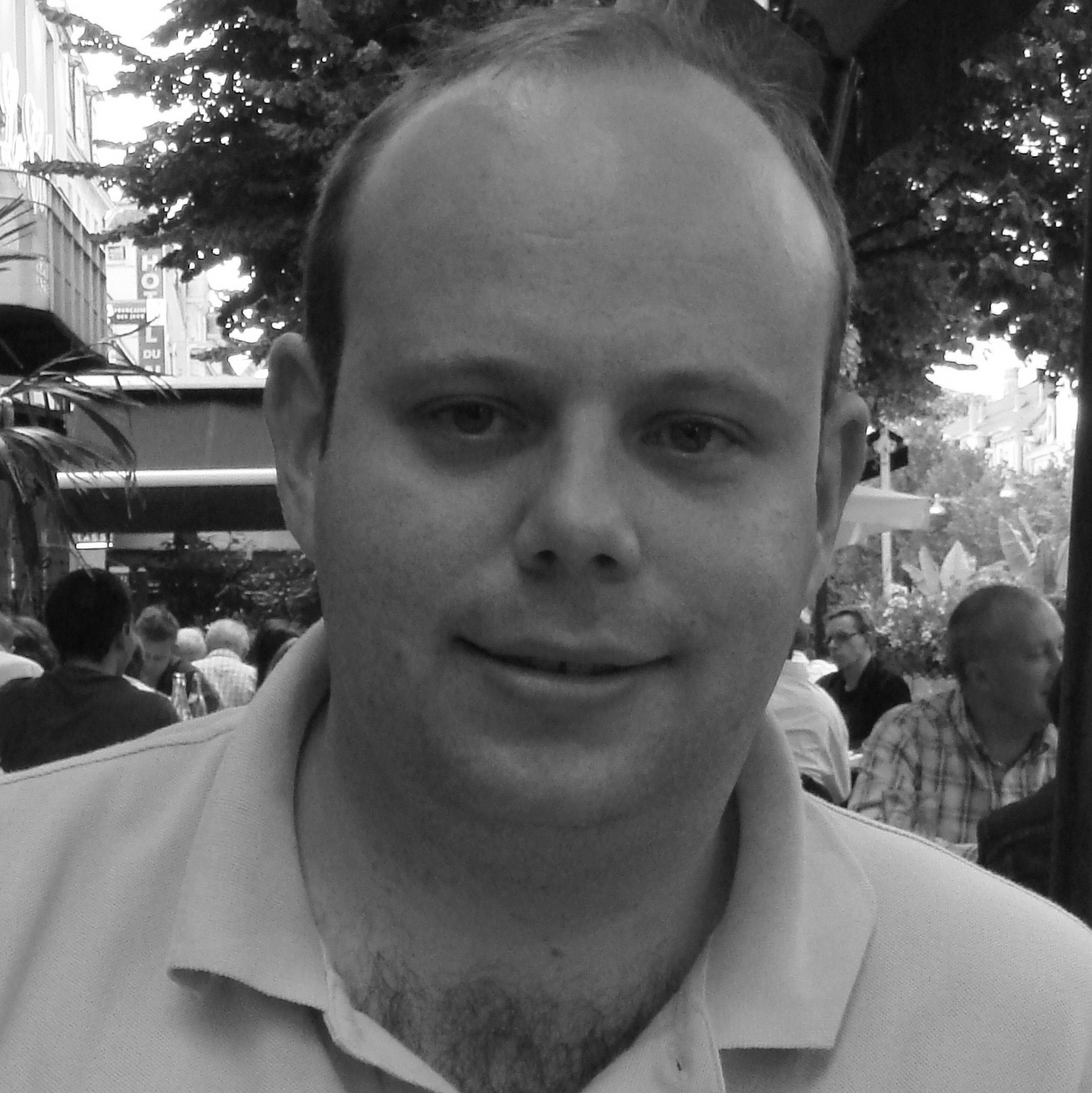 By James Corbett
in Zurich
25 February 2016
6pm Zurich update
CONCACAF members will not vote as a bloc in tomorrow's election. Randy Harris of Barbados, cornered by reporters while nipping outside for a cigarette, said all candidates except Tokyo Sexwale, have support in the region. His own federation are supporting Infantino.
Following the meeting of CONCACAF member associations, officials revealed the horrific litany of corruption unearthed after the demise of disgraced presidents Jeffrey Webb and Jack Warner.
The organisation was left with just $2million in its bank account following Webb's arrest last May, with $9million of CONCACAF funds stuck in a Cayman Islands account controlled by Webb. To compound CONCACAF's ordeal in negotiating the release of those funds, Webb was also a major shareholder in the same institution.
CONCACAF's legal advisor, the New York lawyer, Sam Gandhi, confirmed that that money was now in its hands and that all of its bank accounts had been brought offshore and were now in the US.
But $10million FIFA funding has been withheld from CONCACAF until its audit and compliance measures were brought up to scratch. It was unclear when this might happen.
Meanwhile lawyers are still trying to unravel the array of bogus deals set up under previous presidents' tenures. They say they have made annual savings of $10million simply by changing travel agencies from those favoured by Webb and Warner. One of Warner's longstanding scams was putting travel arrangements for organisations he controlled at inflated prices through Simpaul, a Trinidadian travel agency he controlled.
Webb is currently under house arrest in the US awaiting sentencing after entering a plea bargain for conspiracy for racketeering, wire fraud and money laundering with the US authorities. The US government are seeking the extradition of Warner, while a third disgraced CONCACAF president, Alfredo Hawit, was indicted by the US Department of Justice last December.
CONCACAF federations unanimously voted to pass governance reforms that will overhaul the scandal-ridden organisation.
'I always tell my clients that you can write the best contract in the world, but if someone wants to defraud you they'll do it,' said Gandhi. It was 'changing the culture within an organisation' that guards against such behaviour he added and seemed confident that CONCACAF had made a decisive turn today.  Time will tell if that confidence is accurate.
No Champagne lifestyle for spiky Frenchman 
Jerome Champagne was in spiky form while addressing the meeting of CONCACAF delegates, seemingly taking a swipe at rivals Gianni Infantino and Prince Ali, who have both run expensive and at times highly staged PR campaigns.  'I did not have a private jet to visit you, take a photo and then tweet and say I have got the endorsement,' said the Frenchman.
Champagne was nominated by the US Virgin Islands an is also expected to have some support in South America and Africa – assuming some federations are brave enough to defy the iron rule of CAF president, Issa Hayatou.
"Integrity? Ask someone else" 
Less than 24 hours out from the election we are still no clearer about how the candidates' integrity checks were made last November. The Ad Hoc Electoral Committee insist that it was nothing to do with them, and refer all such enquiries about the methodology to the investigatory chamber of the Ethics Committee.
Likewise, any complaints about a candidate's fitness to stand – including the various allegations made this week about Shaikh Salman's dealings ahead of the 2009 and 2013 AFC Elections – should be referred to the same committee.
And yet, FIFA sources briefed last week that the ethics committee wouldn't logistically have time to investigate new claims and that such matters should be referred to … wait for it… the Ad Hoc Electoral Committee!
In short, a complete farce that casts grave doubts about the credibility of whatever happens tomorrow.
Blatter still believing in a dreamy last hurrah
Sources say that Sepp Blatter hasn't entirely given up hope of attending FIFA Congress, although his former employees insist that there is no chance of him being allowed in. His shadow hangs over events, nevertheless, with nostalgic hacks reminiscing about anarchic press conferences and the Swiss's chutzpah in the teeth of continual corruption allegations.
Investigative journalist Declan Hill had an audience with the fallen leader, who shook the Canadian's hand and called him 'a highly correct young man.'
Early alarm call for sleepy delegates
Police sirens at 6am in Zurich's old town woke a number of Congress delegates up, including this one. But the much anticipated police raids haven't yet happened. Are they merely fanciful rumours, or is something afoot? A who's who of those not here – including significant figures from South Africa, Qatar and Cyprus – would suggest some may be fearful enough to stay away from Zurich.
Morning briefing
As sleet drizzles down over a tense Zurich, Bahrain's Sheikh Salman looks increasingly like he will be the man to succeed Sepp Blatter as FIFA president.
Every indication here is that Asian and African delegates are being put under great pressure to toe the line set by their confederations and Asian sports powerbroker Sheikh Ahmad al-Sabah. And as that voting bloc looks increasingly immoveable, so other federations might leach away from those they have previously supported other candidates, such as Gianni Infantino and Prince Ali, and possibly turn a succession tomorrow into a coronation.
Here's a round-up of the stories behind the headlines as we enter the final 24 hours of lobbying.
.
Sheikh Ahmad vows to 'crush' FIFA presidential opponents
Sheikh Ahmad al-Sabah, the Kuwaiti FIFA Executive committee member, has allegedly warned a FIFA presidential candidate that he will 'crush' those who stand in the way of his own preferred candidate – understood to be Sheikh Salman – and that he already has 105 first round votes under his control. The claim was made in a tweet by Osasu Obayiuwana, the British-Nigerian journalist who sits on FIFA's anti-racism task force, following a conversation with an unnamed presidential candidate.
Al-Sabah, who heads the Olympic Council of Asia, has been kingmaker in recent sporting elections and was hugely influential in Salman's accession to the AFC presidency in 2013 and will be again tomorrow.
Sheikh Salman weathering storm of allegations
British MP Damian Collins, who has repeatedly used Parliamentary privilege to cast light on the inner workings of FIFA, did so again on Tuesday evening to make allegations about Shaikh Salman's 2009 and 2013 AFC campaigns. See p. 272 of UK Parliament's record, Hansard, for the full petition.  
This followed aggressive attempts by Salman's lawyers, Schillings, to silence several British newspapers who questioned a candidate who publicly pledges 'accountability [and] unblemished conduct.'
Salman's team put out a statement to some journalists denying the allegations – a statement copied and pasted from a Schillings letter familiar to media in multiple countries – and saying that the 2009  allegations related to a TV interview with Mohamed Bin Hammam. Except, as Collins pointed out in a tweet, they didn't at all. In fact the reference point was an interview with the now deceased Filipino federation president Jose Mari Martinez
Former FIFA ethics committee member, Les Murray, who carried out that interview added his own comments in a blog post about the matter. 
The shocking element in all this is not the electoral chicanery (wearingly inevitable) nor that a toothless ethics committee overlooked these allegations at the time (wearingly inevitable, again), but that the one man vested with the power to intervene before Friday's election, the chairman of the Ad Hoc Electoral Committee, Domenico Scala, doesn't appear to be even considering these matters. Neither Scala nor his spokesman, Andreas Bantel, have responded to this website's request for comment.
It is understood that the pre-election integrity tests that saw Liberian Musa Bility excluded from running were based solely on information in the public domain. Despite the best efforts of Schillings, this information is all out there; in fact it is recorded on Britain's Parliamentary record for time immemorial. What is Mr Scala waiting for?
'Nasty lies' persist for Blatter's heir-elect
And still those 'nasty lies' about persecuted Bahraini players won't leave Shaikh Salman alone.
Salman, who guaranteed last month in a Sky Sports News interview 'a million per cent' that no Bahraini player was tortured presumably wasn't watching German broadcaster WRD on Sunday evening.
The programme – which itself accused Schillings of 'Intimidation [and] threatening gestures [wanting] to prevent our reporting just because we ask questions' – showed a 20-minute report on Salman, which included an interview with Hakeem Al Oraibi, former member of Bahrain's national team. Al-Oraibi was arrested for allegedly attacking a police station during the uprising. Except he was playing a televised game when this attack was supposed to have taken place.
He told the programme's makers: 'They spent three hours hitting me hard on my legs, while saying "We will break your bones we will destroy your future, you will never play football again with these legs." 
'Every ten minutes they took a break, so that I didn't become unconscious. I had to stand up. Then they started all over again. I was afraid, I thought I won't be able to walk again, they'll beat me to death. They behaved like monsters.'
I'm not sure how Shaikh Salman defines torture, but I'm 'a million per cent' sure that it looks something like that.
Meanwhile it is understood that the Hubail brothers, Bahrain national team players who were arrested for his role in pro-democracy protests, have travelled to Zurich. Their reasons for being here are unclear, but let's hope that it's not some sick publicity stunt in which they are expected to downplay their ordeal – outlined here in an ESPN film – for the sake of the cameras. 
Hayatou conflicted … again
Acting FIFA president Issa Hayatou temporarily stood down from his position as CAF president on 18 January to prevent a perceived conflict of interest between his roles as the FIFA presidential election neared. A fortnight later the CAF executive committee endorsed Salman while Hayatou apparently took a back seat. This week the Cameroonian was on the frontline again, writing to CAF member association presidents on CAF headed paper imploring them to vote through the revised FIFA statutes. Which is all very commendable, but what about the conflict of interests?
Transparency? Nah!
When Prince Ali complained to CAS about the voting booths for Friday's election, demanding that transparent voting stations be introduced it begged the question, 'Where does one buy a glass voting booth at short notice?' As if by magic, 24 hours later Ali's spindoctors invited TV crews to a warehouse where one was unveiled. A few hours later CAS confirmed that these wouldn't be used after all.
.
'The final straight, and Sheikh Salman, a pliable committee man who can carry out the agendas of other vested interests, is still ahead, just'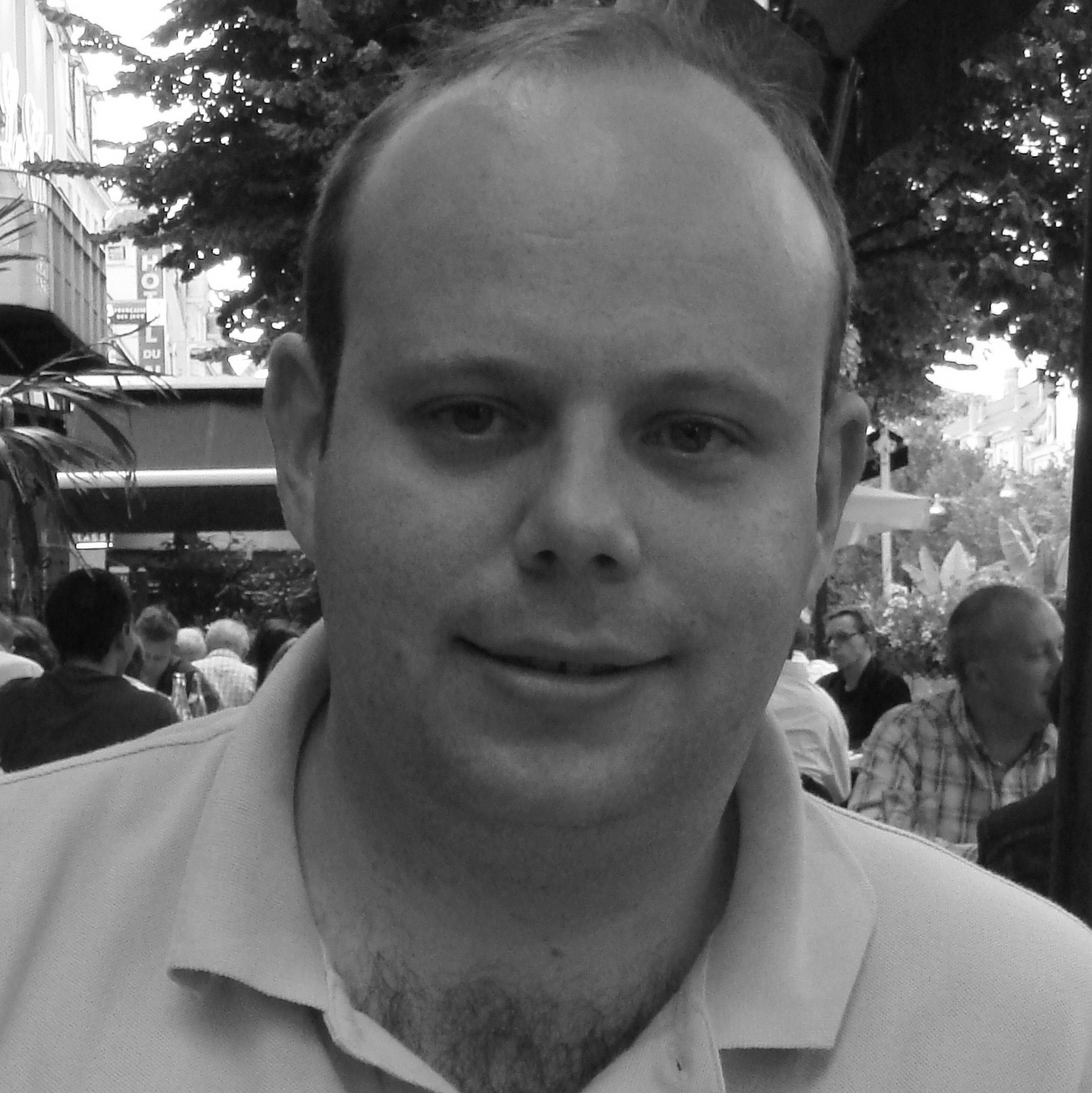 By James Corbett
in Zurich
23 February 2016
World football's 209 federations are descending on Zurich for a Congress that will define the organisation's future. If you come through the airport in the next few days, you're sure to see chauffeurs waiting at arrivals with placards bearing the FIFA logo and the words 'For the game. For the world.'
They were there today. The sign doesn't add: 'This way for the gravy train.'  But that's the perception and FIFA faces arguably the most important week in its 112-year history.
Ahead of this Congress lie a series of governance reforms FIFA insiders consider imperative for the very existence of the organisation. Three-quarters of Congress (152 federations, or 153 if Kuwait and Indonesia's suspensions are lifted) need to vote in favour for them to pass.
This will be followed by a vote to decide the next president, which will confirm the end of Sepp Blatter's hold on the organisation. Blatter is FIFA's defining figure, as we examine in the 'landing page to this project'.
The game has never been richer, more widely watched or better developed, but his lust for power, political chicanery and blind eye to naked corruption has seen the reputation of the body that he led nosedive into infamy. A two-thirds majority (136 or 137 votes) in the first round will win the election (it looks unlikely at this stage that any candidate will get that), or thereafter a simple majority (104 or 105 votes).
FIFA's voting members have a choice. They can vote for change – albeit that none of the five candidates coming as they do from within the football establishment offer radical departures from the past – or they can sign the organisation's death note in either of these two key votes, by rejecting reform or voting in the wrong candidate.
By the latter we'll make no secret that we're referring to Sheikh Salman, whose electoral campaign has been an emphatic PR disaster.
Serious allegations about Salman's alleged involvement in the suppression of pro-democracy protests in his native Bahrain have been aired before. These have since been followed by fresh allegations of bribery and mismanagement. His presidential bid has offered a fresh chance for dialogue with the world's media about these issues and also how he will induce what he terms 'a high level of honesty and decency' into FIFA's running.
Instead we have seen an aggressive and heavy-handed campaign of legal intimidation from the aggressive firm of London lawyers he retains, Schillings. 
This website has made interview requests to Salman's team and received no reply, nor even press releases pertaining to election activities. If this is the future of a transparent FIFA it frankly doesn't bode well.
Much remains uncertain and will do so until the day of the vote. But three days out we look at the key questions as FIFA enters a key week.
Will Salman win?
Very possibly. This depends less on his campaign – which in PR terms has been a car crash, and in lobbying terms underwhelming – than on the willingness of his backers – primarily Sheikh Ahmad and the OCA, the Qatari sporting establishment, and CAF president Issa Hayatou – to throw their full weight behind him. Credible sources independent of the presidential race have suggested that this may be dissipating.
It's worth considering Salman less as a sports leader, but as a pliable committee man who can carry out the agendas of other vested interests. This is how he belatedly rose to the position of AFC president in 2013, where his bidding was done for him by Sheikh Ahmad and Sepp Blatter. And how he may ascend to the FIFA presidency this week. Charisma and a strong leadership track record are not his strengths; his friends in high places, nevertheless, are. (This eve of the election interview with his 2013 AFC presidential rival, Yussuf al-Serkal is instructive).
Nevertheless there is increasing unease amongst these friends about his plummeting reputation. In particular those who favour him as the candidate to see through the Qatar World Cup until its conclusion wonder how he will defend this most contentious of tournaments when he is unable to adequately defend his own reputation. Moreover, at a time when Swiss authorities are demanding a more transparent and open FIFA lest they dismantle it, what will it say about FIFA if they elect a man whose media campaign has effectively been run by libel lawyers?
Will FIFA do anything about fresh corruption allegations before the election?
Probably not. FIFA sources last week indicated that the ethics committee was 'highly unlikely' to act before the election given the timescale. The Ad Hoc Electoral Committee overseen by Dominico Scala does, however, have the power to strike off a candidate if past misdemeanours show that a candidate is unsuitable. Yet Scala – who has emerged as a Cardinal Richelieu type figure in this election – has acted in such an intransparent manner so far  that who can possibly say if, how, when or why he might act. My guess is that he won't. But if he's reading, he might like to click on these links here and here and have a good old ponder.
So if not Salman, then who?
Even if Salman holds onto the support of his main backers then it may not be enough to stop Gianni Infantino. While Salman has been holed up in Zurich the past week, the Swiss has been criss-crossing Asia and Africa trying to build support. His team say he has made significant inroads into CONCACAF and there have been signs that parts of Africa may be up for grabs.
Yesterday he went to Robben Island, the prison outpost where anti-apartheid activists were incarcerated in South Africa – with Tokyo Sexwale, who was imprisoned there with Nelson Mandela. Is a deal on the cards in return for whatever support the South African holds?
Prince Ali remains an outsider, but also has some momentum. He met a positive reception among the West African federations last Thursday, many of whom are understood to be disillusioned by Hayatou's attempts to corral them behind Salman. By Friday, he may have as many as 30-40 first round votes, which would be consistent with the level of non-European support he had last May. This probably wouldn't be sufficient to build upon in later rounds, but could cast him as kingmaker if his supporters follow him in backing Salman (highly unlikely) or Infantino (not impossible).
And what of Sexwale and Jerome Champagne? The South African looks a busted flush and while Champagne continues to make a persuasive case as The Observer yesterday mused, he is a 'Rank outsider, thanks in part to credible policies.' 
What else will happen this week?
In some ways the election is a side issue to the main business on the FIFA Congress agenda, which is a vote on a wholesale reform of the organisation. This short video gives a decent overview of what is proposed. The stakes are high. Sources within FIFA have suggested that it could be the end for the entire organisation if they don't receive the 152 Congress votes (75%) to pass the reforms.
The Swiss authorities investigating corruption within FIFA  have currently afforded it 'victim' status. But if Congress shows it as an organisation willing to reform itself, this is likely to be changed to 'criminal conspirator' status which in turn would lead to its dissolution. Within the administration there seems to be great unease that the turkeys (ie. the federations) won't vote for Christmas, but an unprecedented lobbying effort may put paid to those fears.
Will Sepp Blatter make an appearance?
His hand is invariably moving behind the scenes. He has given interviews in the last few days to French radio and The Times newspaper, issuing broadsides against Michel Platini. It would be surprising if this was the last that was seen or heard of Blatter this week.
Will there be more police raids?
Everyone is prepared for them. A FIFA legal source last week described Congress as 'an alignment of the constellations' in relation to the ongoing investigations. Swiss legal and FBI sources have also hinted that this Congress – the last such jamboree in Zurich until 2019 – is of particular interest.
Tip of the week: if you're a corrupt football official, do yourself a favour and stay away from the Baur au Lac Hotel – hang out of FIFA grandees and scene of two previous raids.   
.
'Eleven days to go, and the FIFA presidential race gets murkier and more spun by the hour'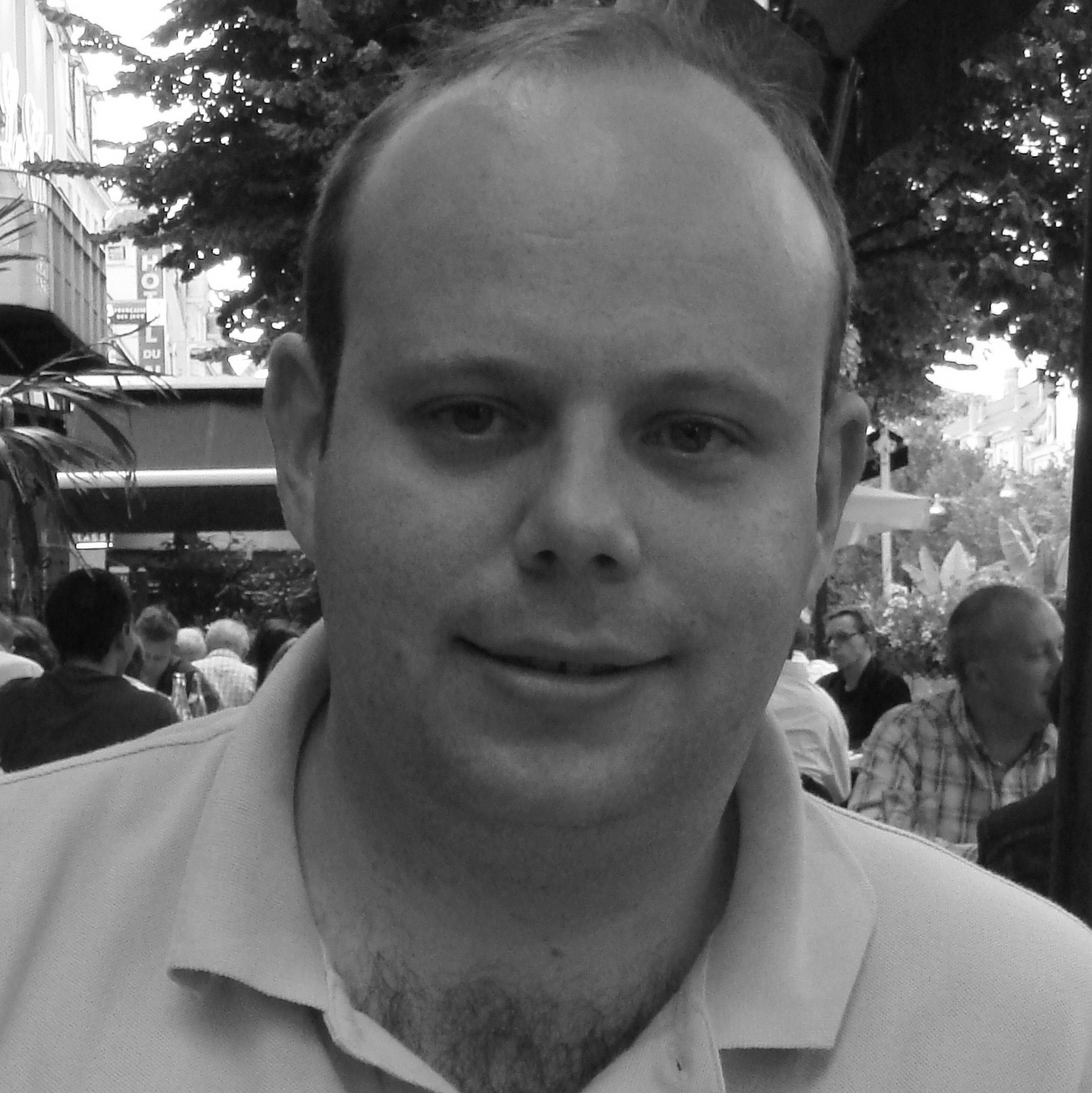 By James Corbett
15 February 2016
Is a real election emerging out of what looked like – until a few weeks ago – a back-room carve-up followed by a swift coronation?
Eleven days out from the election to decide the new FIFA president and there are signs that the expected deal between UEFA general secretary Gianni Infantino and AFC President Sheikh Salman may not actually be all it seemed.
Infantino has been waging the most high-profile campaign of all five candidates and hoovering up endorsements of federations. At least 48 of them have so far come out in favour of the Swiss, with CONMEBOL also offering its endorsement, and the possibility of a further 10 votes. See the XLS document above in the red paragraph for details.
On Monday a post on the Serbian FA website after a meeting of 13 federations in Belgrade suggested that another six federations (Albania, Bosnia & Herzegovina, Bulgaria, Cyprus, Macedonia, Turkey) would also be offering their support.  If – and it is a big if – such support holds at the ballot box, that offers the prospect of 64 votes in an election when 104 will bring victory. (Two of FIFA's 209 federations are currently banned, although this may change). 
What is interesting is that the rhetoric of both Infantino and his campaign team has discernibly altered and is less conciliatory towards Salman. Is this mere spin or a belated acknowledgement that this is an election fight?
The UEFA secretary general flies to Kuala Lumpur next in attempt to woo the AFC. Salman's spin doctors have been busy peddling the line that the Bahraini has 'the vast majority' of Asia and Africa behind him already with support from the Carribbean in the offing too. Certainly the co-operation pact between the AFC and CAF would suggest a voting alliance, not least when it is followed by curious statements appearing on the CAF website in which a federation apparently retracted its support for Infantino.
However nothing is ever as it seems. One presidential source described assertions that Salman had sewn up all these territories as 'total bullshit'. Four CAF members have already indicated their intentions to vote elsewhere, and it is understood that Prince Ali is making significant inroads in both Africa and Asia.
There is a mutual antipathy between Ali and Salman, likely to have increased after recent comments and if the Jordanian drops out in the voting, one wonders if his supporters will naturally gravitate towards Infantino and help him over the line.
Most of this conjecture at this stage and a fuller picture of what might happen probably won't emerge until the eve of the election, when FIFA's 209 member associations fly into Zurich.
What is certain is that the whiff of scandal won't leave Sheikh Salman alone. Serious and unresolved allegations about his role in suppressing and failing to protect Bahraini athletes and footballers have been well documented and denied by the Sheikh.  These have been followed up in the last few days by questions over his ability to deal with match fixing and allegations of irregularities in previous elections in 2009  and in 2013.
Meanwhile his lawyers have been tossing around legal letters like confetti, aggressively suppressing publications who have posed questions about his fitness to rule world football. In an attempt to stave off the maelstrom, his campaign last week added the affable former BBC presenter James Pearce to its team.
Will it be enough? Or is the reality that nobody beyond the European media bubble cares about a candidate's integrity? Past experience would suggest the latter.
Given the volatility of Planet FIFA, it would be foolish to make predictions. My personal hunch is that one or both of Sepp Blatter and the Swiss judicial authorities will at some stage over the next 11 days make an intervention that will either impact the result or perhaps even throw into doubt whether the election will take place.
The other certainty is that dirty tricks will take place, either to discredit or intimidate candidates. One of Salman's lawyers gives an excellent oversight here about how social media is used to discredit people in all walks of life. 
Indeed we have already seen this in a crude attempt to discredit the ITUC, which is part of the campaign group, NewFIFANow, and has campaigned aggressively on the issue of labour rights in World Cup 2022 host, Qatar. Emails were hacked and doctored in an attempt to discredit this campaign  and infer that it was running a parallel smear campaign against Salman.
Stories based on this invented correspondence were then circulated on social media by fake journalist profiles, such as this one of Isabelle Vlady  – a non-existent French 'journalist' for a non-existent publication whose only web presence is in tweeting stories about the ITUC and whose profile picture was scraped off a Montana-based photographer's site.
There are other phantoms out there too: Ovis Pacino  of 'Press Association', Romano Costa of 'La Opinion', George Kelly a French 'journalist' whose biggest claim to fame is not news but being the number one Google image result for 'French men'. All are quite clearly fakes.
These are cheap, lame tactics that no self-respecting journalist would fail to see through. But one Swiss paper naively took the bait, which was followed up by Inside World Football, a publication notorious for some interesting editorial agendas. In so doing, a story with zero credibility gained a vestige of legitimacy and was even retweeted by real journalists with huge followings! Such are the ways of dirty tricks campaigns.
This strange episode is only likely to be an opening salvo because at election time sports politics is generally conducted in the gutter.
.
.
'So much for an era of transparency when only 11 per cent of voters have yet shown their hand'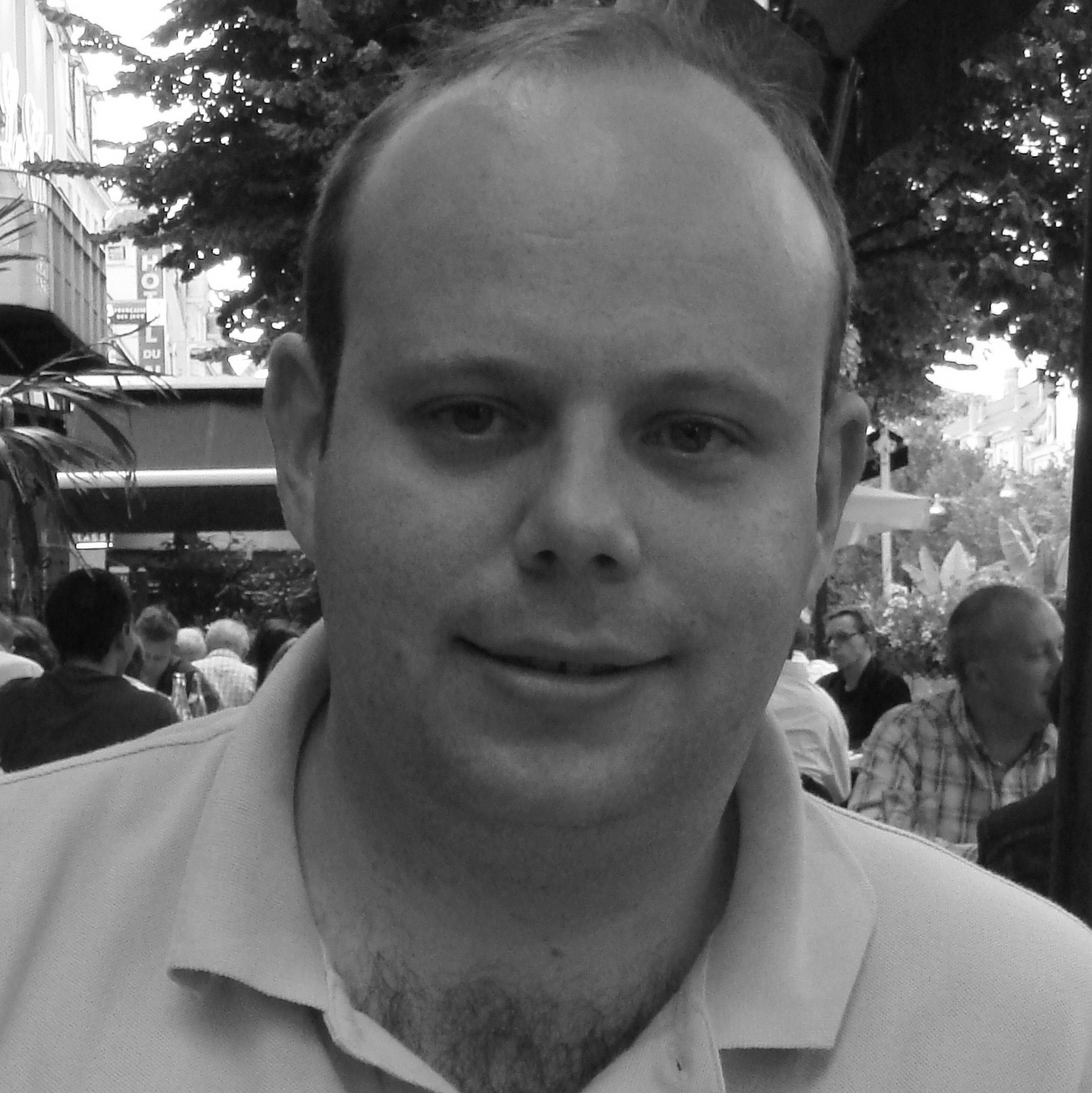 By James Corbett
30 January 2016
Assuming the FIFA presidential election goes ahead as planned on 26 February, and isn't derailed by another spectacular intervention from America's DoJ or Switzerland's Attorney General, then four weeks today, a new FIFA president will be taking up residence in Sepp Blatter's suite at Zurich's FIFA House.
A little more clarity – but only a little – is starting to form around who that might be.
A week of claim and counter-claim – particularly surrounding Wednesday's aborted debate (see Kafka-esque story below) – has ended with Gianni Infantino gathering 20 public endorsements as well as a pledge of support from CONMEBOL. This could mean a further 10 votes if its members fulfil a promise to vote as a bloc, as well as another 30-40 votes from undeclared UEFA members not among the 20 endorsements so far. This could all take Infantino's tally as high as 70 already, which is significant when around 100 will be needed.
But only 11 per cent of FIFA's member associations have so far publicly declared their intentions in the contest, although in a five-horse race their first choice may well be elementary and less important than their second or third. Sportingintelligence has written to all 209 member associations, but – despite all the talk of a new mood of transparency and openness – not a single one has stated their intention to us.
The insider talk is still of an AFC-UEFA carve-up, with Sheikh Salman assuming a hands-off presidency and Infantino an expanded general secretary portfolio. Little in the utterings of either Salman or Infantino would seem to betray that.
When asked by Sky Sports News about such a deal on Monday, Salman replied: 'My relations with Europe are very close. If they want to sit and find a solution then why not? We cannot say no to anything. We will do support whatever is good for the organisation. I have worked with Gianni for the past few years. So far there's no agreement and no deal but let's see what happens in the next few days.'
By Friday, however, there appeared to be the first cracks in that tentative alliance, with Salman's spokesman complaining about UEFA's funding of Infantino's campaign.

And yet despite the predictability of it all, there remains a palpable sense from federations and candidates that voters this time will be more free minded than in past elections. Partly this is because the most significant individual in FIFA history – Blatter – has now gone and this void has not been filled, and partly because the FBI-led investigations have also left power vacuums at CONMEBOL and CONCACAF. 
The head of the OCA and kingmaker at recent FIFA and AFC elections, Sheikh Ahmed al-Sabah, has also been facing prosecution in his home country of Kuwait and although those charges now seem to have been dropped may be less of an influence than at previous elections.
There also seems to be some evidence of Prince Ali's recent assertion that 'people really want to be proud of wearing the FIFA badge.' Member associations don't want to be part of the ongoing mess, they want to be part of an upstanding organisation and are willing to assert their right to vote for the person they see – and not who their confederation say – is the right man to achieve that.
So, less than month out from the scheduled election date, what do we know?
1: Tokyo Sexwale's bid may already be dead in the water. A lacklustre start to his campaign at a sports security conference in New York  has not been overcome, with one federation head since mocking his inability to do anything other than stream off anecdotes about Nelson Mandela.  Meanwhile his own federation has summoned him to explain his low-key campaign. He travels to Qatar for the final of the AFC under-23 Championship and has been speaking of alliance building. But will anyone want to buddy up with what seems like a lame-duck candidacy?
2: Those human rights allegations won't leave Sheikh Salman alone. The semantics have seemingly changed – from asking reporters to provide proof of his involvement in the torture of athletes in his native Bahrain, he now guarantees 'a million per cent' that footballers have never been mistreated in his home country – but they won't go away. Some of these reports – here, and here, and here, and here – may be nearly five years old, but Salman still refuses to address the evidence that he was part of a committee set up by the Bahrain government to identify athletes who partook in pro-democracy protests and that his own government's news agency reported it. Meanwhile media have started revisiting the FIFA ExCo election in 2009 in which Salman lost the dirtiest of dirty football elections to Mohamed Bin Hammam. 
3: Who is Gianni Infantino's master plan for a regionalised World Cup format – along the lines of the 2020 European Championships – actually for? Geography and development disparities would seemingly preclude many parts of the world outside the Persian Gulf (which has the 2022 tournament), south-east Asia and Europe. But even within his own confederation this has been dismissed. 'I do not think this idea is good,' said Russia's Vitaly Mutko. 'The World Cup is a grand and unique event. Everyone, however, has his own opinion. But I believe that the identity would be lost as well as the holiday of a particular country and culture.'
4: Prince Ali's Olympic connections are working for him. The Jordanian prince's sister, Princess Haya, may have quit her longstanding role as an IOC member in December 2014, but she and her husband, Mohammed bin Rashid Al Maktoum, the Emir of Dubai, remain influential in the Olympic Council of Asia (OCA). Gulf sources have suggested to Sportingintelligence that both are lobbying on Prince Ali's behalf. Moreover, the UAE have provided a private jet for the use of Ali's campaign. 
5: Jerome Champagne may lack the financial resources of some of his rivals, self-financing his campaign rather than being glad-handed advances by supporting confederations as some have been. Yet on the lobbying trail he is matching his opponents flight-for-flight, country-for-country. His schedule saw pass through Brussels at the 'debate' on Wednesday, where his rivals were conspicuous only by their absence. However it seems as if his campaign is not striking a chord with voters in his home nation. 
In the meantime, a reminder of where the votes will come from, and below that, which individual nations have made firm public indications for support for candidates so far.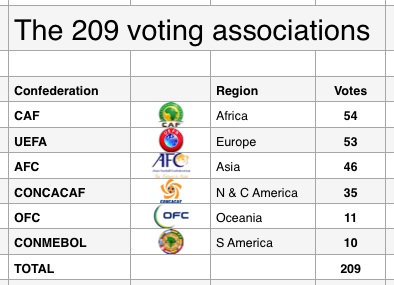 .
FIFA electoral politics (or a glimpse inside a Kafka-esque nightmare)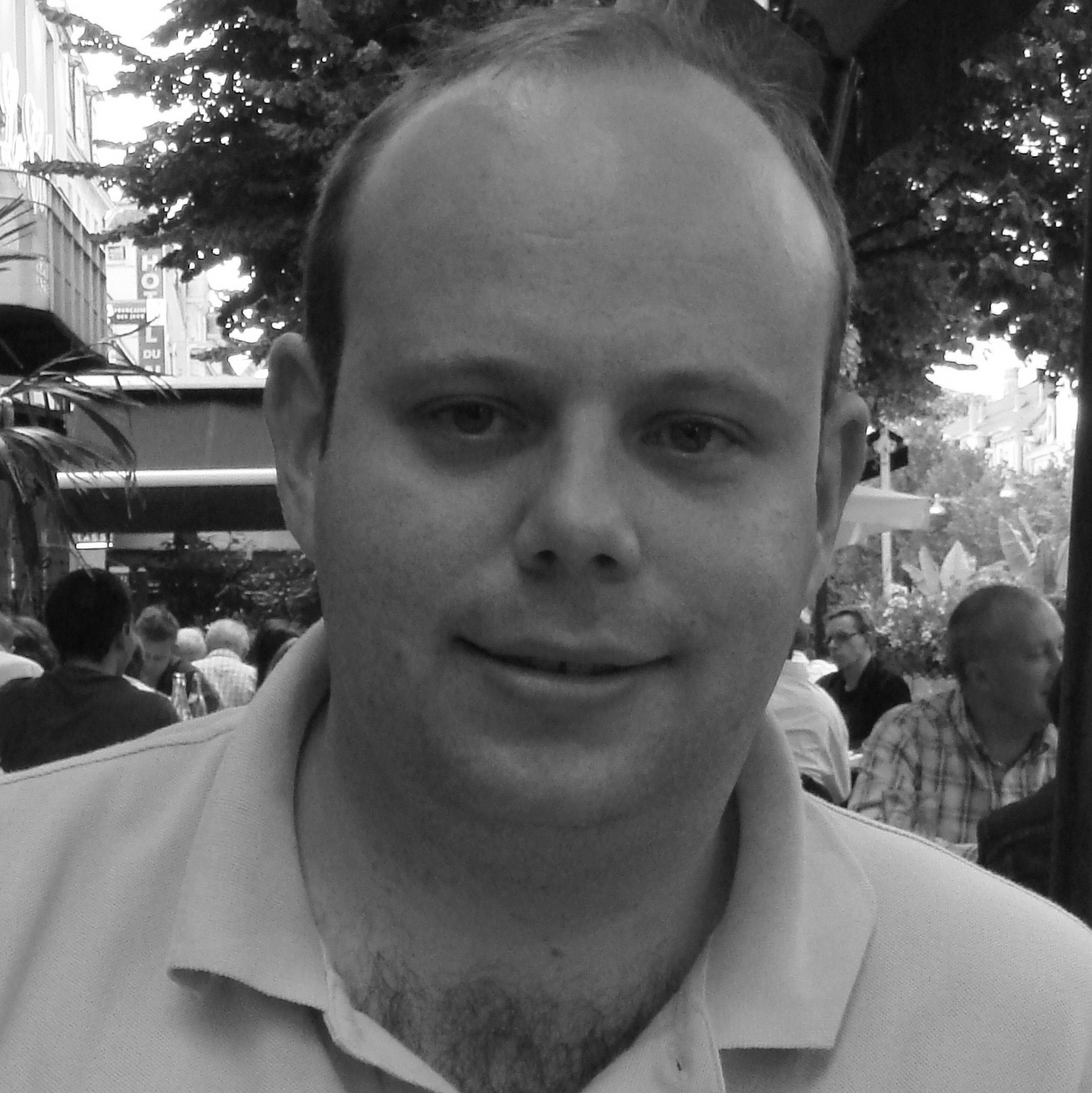 By James Corbett
27 January 2016
It was supposed to be a public window into the contest to run world football. A long-planned event on the European Parliament calendar hosted by its Sports Intergroup and the New Fifa Now pressure group had become a live debate among FIFA's presidential candidates. ESPN had dispatched an outside broadcast unit and budgeted $250,000 to cover it. Sports media from across Europe and beyond booked flights and Eurostars and hotels. There was even some hope that a turgid political race-cum-coronation may finally gain some life.
But then four candidates – Gianni Infantino, Tokyo Sexwale, Prince Ali Bin Hussein and Jerome Champagne – became three when Infantino, like Sheikh Salman, last week announced that he wouldn't attend. And then on Monday afternoon, less than 48 hours out from the debate, that became just one – Champagne – when Prince Ali and Sexwale also pulled out. The event had descended into farce and its well intentioned organisers were left wiping egg from their faces.
Or were they?
Light has been cast on what had gone on behind the scenes in documents made public here, showing a world that FIFA reform campaigners are trying to rid football of, full of Machiavellian twists, impenetrable electoral rules and a contest that seems to be run according to the whims of FIFA's Ad Hoc Election Committee, chaired by Domenico Scala.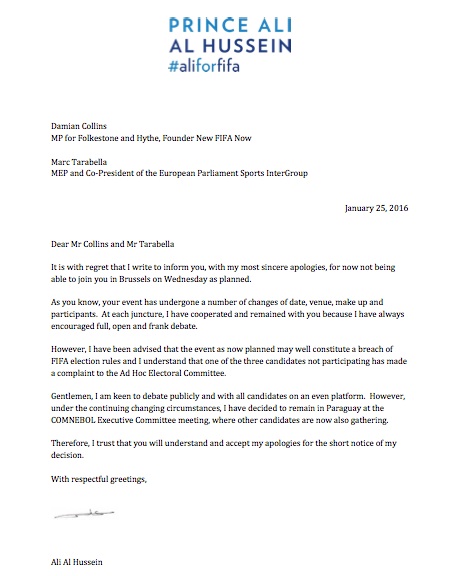 Prince Ali's withdrawal from the hustings on Monday was precipitated by what he described as a complaint that the event 'may well constitute a breach of FIFA election rules'. He used the phrase in a formal letter to the debate organisers (left, and here as a PFD). This, he alleged, came from 'one of the three [sic] candidates not participating… to the Ad Hoc Electoral Committee.' (Sources close to Ali have since claimed that the complaint came from a European member association).
The concern was apparently a reference to the FIFA statutes insistence on political neutrality and a fear that attending an event at the European Parliament may somehow contravene this.
Yet confusion reigned when sources close to Scala briefed journalists that there had been no complaint either verbally or in written format. Had Ali had been duped? Or was he simply looking for an excuse to pull out?
This seems unlikely and those close to Ali have since suggested that a potential breach of electoral guidelines was presented to them in such vague terms that they didn't know whether to proceed or not. Given the unpredictability of the environment in which they compete and the logistics of a 13-hour overnight journey from Asuncion – where he is attending the CONMEBOL Congress – to Brussels he withdrew. Sexwale, soon after, followed.
I can now reveal the vagueness governing the FIFA presidential race. In an email correspondence seen by this website between Scala and NewFIFANow co-founder, Damian Collins MP, Scala repeatedly ignores Collins's questions as to whether there was a complaint at all.
'The uncertainty that this position creates makes it effectively impossible for candidates who want to take part in this debate to participate,' writes Collins. 'I find it incredible that we should be in this position given that invitations to the event were sent out months ago.' He adds that it is 'ridiculous' anyone could find an 'informal debate at the European Parliament' political interference.
'It remains the candidate's responsibility to organize their campaign,' replies Scala, blithely ignoring anything Collins has written. 'We oversee the electoral process and the applicable regulations.'
'In your view, is there any reason why candidates would not be allowed to participate in our debate at the European parliament if they want to do so,' retorts Collins.
'We can only reply in abstract and general terms as we need to remain neutral on specific cases,' responds Scala.
And so it goes on: Collins asking entirely reasonable questions with Scala responding in what can only be described as an entirely abstract manner. (The email exchange is here in full).
If FIFA's de facto kingmaker responds to entirely reasonable questions about the election in such a way, is it any surprise that Ali felt he had no reason other than to drop out?
Scala is arguably the most significant person within a FIFA organisation currently shorn of its president and general secretary. As chairman of the three man ad hoc electoral committee he effectively rules over the presidential race, but those rules and regulations remain inscrutable and so candidates are left seemingly privy to his committee's whims. As he told Collins: 'Rulings' are not foreseen because the conduct of each candidate is also governed by the ethics code.'   Whatever that means.
Of longer-term significance he is also, as chairman of the audit and compliance committee, the architect of FIFA's governance reforms, which several candidates – notably Ali – have expressed reservations about. In another symptom of FIFA's madness, Congress will vote on these reforms before it elects a president, meaning the new president may be left with a system of governance he is opposed to.
Yet Scala clearly holds his reforms dear. 'Congress in February will vote on a set of very substantive governance reforms before the presidential election takes place,' he volunteered to Collins. 'This means that a newly elected president will (hopefully) 'inherit' a set of important governance reforms. This applies therefore equally to all candidates.'
There is, however, a darker element to this. Scala apparently gives such short shrift to those with different visions of FIFA reform that he has been accused of 'aiding and abetting' a senior FIFA employee to carry out a crude smear against another FIFA reformer.
That that person was one of the presidential debate's organisers was surely only a coincidence.
Wasn't it?
.
'History will show FIFA's ethics committee to be irrelevant'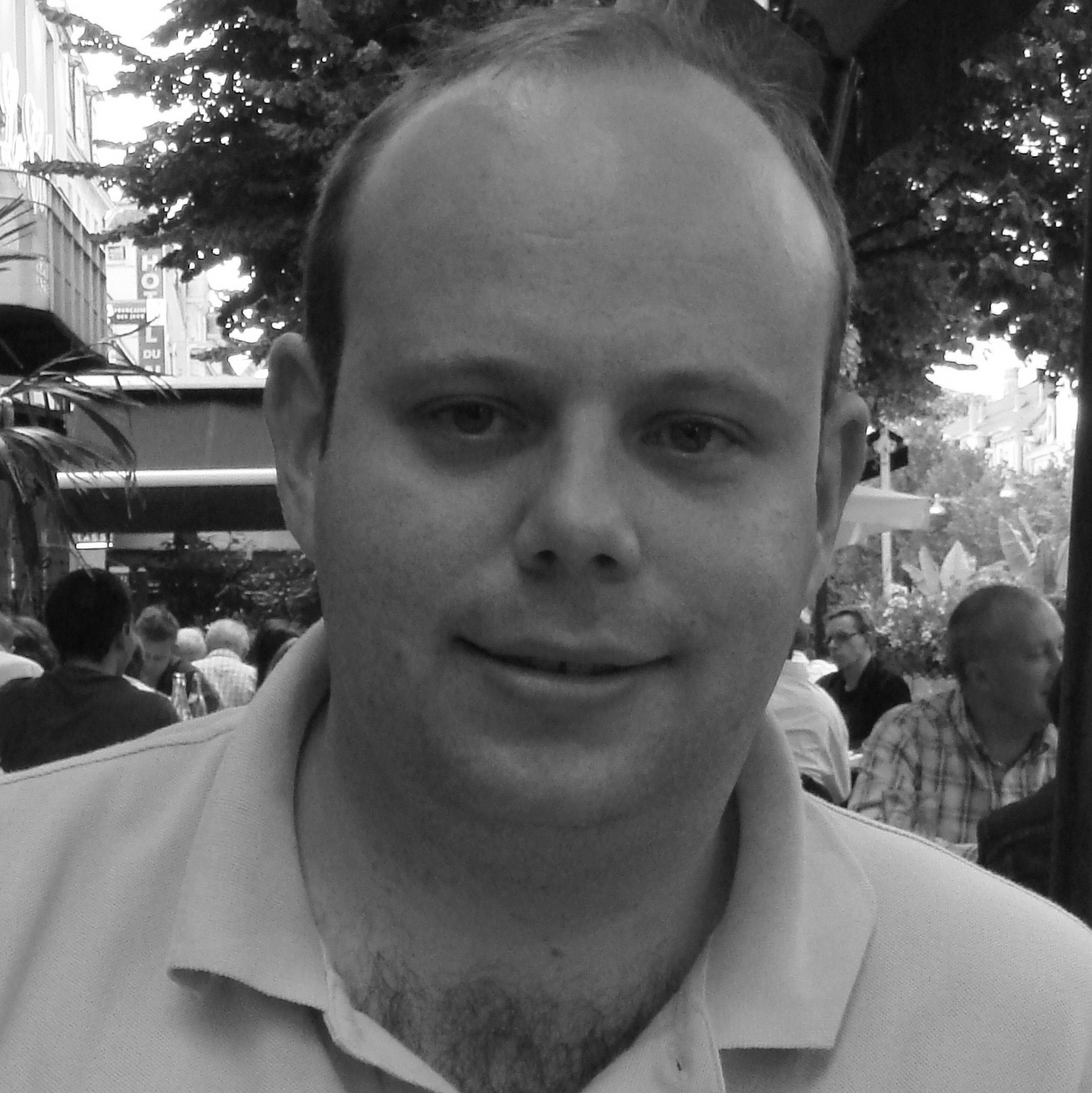 By James Corbett
22 December 2015
In the end the snake swallowed its own head.
After all the briefing and leaks, there was a certain inevitability about the eight-year bans handed out to Sepp Blatter and Michel Platini by FIFA's ethics committee.
Pending an appeal at the Court of Arbitration for Sport (CAS) – the last-chance saloon of the desperate and disgraced – this is the end in football for Blatter, FIFA's defining figure. For Platini, a footballer of such grace and élan but a politician defined by his opportunism and ultimately his self-interest, it seems unlikely that he will return either. The Frenchman could do worse now than reconfiguring people's memories of him as a footballer who once mesmerised rather than as the administrator who flew too close to the sun.
Having overseen an organisation synonymous with corruption and graft, it was ironic that there was no evidence that Blatter was guilty of bribery and corruption. Instead he was found to have breached ethics rules governing the offering of gifts and other benefits, conflicts of interest and 'by failing to place FIFA's interests first and abstain from doing anything which could be contrary to FIFA's interests.'
In other words doing what Blatter has done through his career – as witness to all the sweetheart development deals, the contracts handed to his nephew Philippe, broadcast and marketing contracts placed without tender, etcetera, ad finitum. His demise was rather like Al Capone, who was busted for tax evasion rather than the racketeering and carnage that made his name.
Just because the ethics committee has exorcized football of the hated Blatter and derided Platini, let us not forget that this is a body that, in the words of Platini, is defined by 'their bias, their prejudices, their inability to respect confidentiality, the presumption of innocence and the rights of the defence.'  Blatter for his part likened it to the Spanish inquisition.
When the committee was reconstituted three years ago at Blatter's behest it seemed for a long time to run to his tune alone, banning – sometimes without explanation – anyone who stood in the Swiss's way, not least those associated with the disgraced ex-AFC president Mohamed Bin Hammam.
Others who dared to cross Blatter felt the full force of its selective justice. The most extreme example of this was the straight-laced former World Cup bid inspector and Chilean FA boss, Harold Mayne-Nicholls, who was banned for seven years for what could at worst be described as a series of clumsy emails. 
At the same time the head of its adjudicatory committee, Hans-Joachim Eckert, published a summary of his colleague Michael Garcia's report into the 2018 and 2022 World Cup bids that begged far more questions than it answered. This report whitewashed the conduct of the successful bidders – despite Russia destroying all its records! – ignored the rampant corruption of the men who cast the votes, turned a blind eye to a bid that refused to cooperate and at the same time traduced and effectively identified a pair of whistleblowers.  
In short, the ethics committee has historically shown itself to be all the things Platini accused it of. For sure, it is amusing that he and Blatter have now turned their ire on it because they tolerated it when it hitherto turned a blind eye to their conduct. But even though it has issued a judgement that just six months ago would have seemed almost inconceivable, it hasn't changed: it is manned by the same personnel and lacks transparency in its judgements and overall conduct. History will show it to be largely irrelevant, because its sanctions will invariably be outstripped by those from Swiss and American courts.
The question is, what does all this mean for the election that lies ahead?
The immediate implication is that it virtually confirms Platini's candidature is a non-starter. In so doing it also strengthens the hand of Gianni Infantino, cast into the race following the ethics committee charges in October. CAS has only overturned one significant FIFA ethics decision in the past five years (Mohamed Bin Hammam) and even if it finds in Platini's favour in January, will four or five weeks lobbying be enough to win over the global football electorate?
At the same time the ban does not necessarily preclude Platini and Blatter's involvement. These election hustings are run behind closed doors anyway and banned officials have played formal and – more often – informal roles in elections before, such as Bin Hammam at the 2013 AFC elections.
Strings will surely still be pulled in the hope that patronage may belatedly bring redemption if the new regime is a friendly one.
What this week's events have done is set a strong precedent. The ethics committee may lack credibility, but it has dealt a swift, unexpected and harsh hand in this instance that has big repercussions for February.
Who is to say that it won't happen again? It is a given that all candidates will be viewing past dealings and relationships with some nervousness. It is a given also that some of the dirty tricks men lurking behind the scenes will be feeding rivals' past misdemeanours – both real and imagined – to the press over the coming weeks and months.
The fun and games may only just be beginning.
.
.
The race to 105: when is a bloc vote not a bloc vote?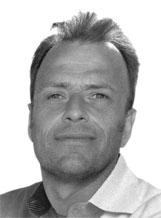 By Steve Menary
23 November 2015
Recent presidential elections have all featured a FIFA candidate and as anyone entering a casino knows, the house tends to win. Not this time.
With no official FIFA nominee, the five 'active' candidates– Prince Ali bin Hussein, Sheikh Salman Bin Ibrahim Al-Khalifa, Jerome Champagne, Tokyo Sexwale, Gianni Infantino –  left in the running must try to find some purchase amongst the six confederations, but how many of these will vote together?
For the benefit of those not familiar with how the election works, 209 different associations from the six confederations (table below) will each get to vote, rare absences aside for whatever reason (illness, suspension). So the ultimate goal for any candidate – the magic number to become president – is 105 votes, or a simple majority. It might be a few lower than that, but 105 is the target.
One thing about which we can already be reasonably certain is that no single confederation bloc will vote entirely for one given candidate. All of UEFA, for example, won't vote for Gianni Infantino, although many members probably will. All of Asia won't vote for Sheikh Salman, though many will. All of Africa won't vote for Tokyo Sexwale, though many will. (This obviously depends on those candidates all still being in the running come February, which is no given).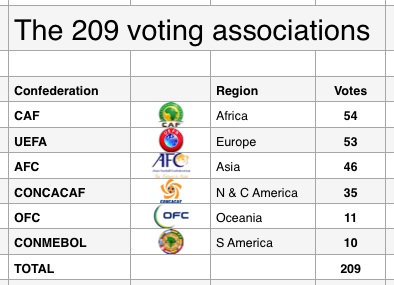 Already, there is talk of alliances between candidates to mobilise large constituencies, with one candidate taking the FIFA presidency and his ally the role of general secretary. Suppose for a moment that there was a UEFA-AFC deal involving Sheikh Salman and Infantino (the best supported candidates within those regions) for one to step aside and endorse the other as the race headed into the final furlong?
One imagines a slam dunk for the candidate left, with most of two of the biggest blocs behind him.
And what of the chances of Prince Ali and Jerome Champagne teaming up in another AFC-Europe double act, albeit one with minority support from AFC and Europe?
Would either of these Asian-European alliances garner large blocs of votes, or simply exacerbate the internecine fighting in world football that that is shredding old alliances?
And what about the 56 votes available in Oceania, South America, North America and the Caribbean combined? They can still have a major say.
The CONMEBOL members traditionally vote together and it was expected they would favour Michel Platini. The UEFA president is out of the race – for now – and CONMEBOL is in tatters.
The controlling Argentina/Brazil axis had been weakened by the departures of Julio Grondona and Ricardo Teixeira and control shifted to the Pacific coast nations of Colombia and Chile.
That change proved only temporary. Last week, Chilean federation chief Sergio Jadue was subpoenaed by local police investigating salaries and then took unexpected medical leave. Jadue is not expected to return and neither is his Colombian counterpart, Luis Bedoya, who also quit as the FBI dragnet tightened.
UEFA's sole candidate, general secretary, Infantino, was in Paraguay recently to visit the confederation and is understood to have been received favourably. Amidst all this chaos, Infantino may be the person most likely to catch CONMEBOL's 10 votes in his butterfly net but most other confederations are unlikely to vote together.
In the last election, around 45 of UEFA 53 voting members supported Prince Ali; that won't happen again if a European candidate is running. Prince Ali garnered a total of 73 votes by puncturing larger regional confederations but can he hold onto votes from as seemingly disparate supporters as Australia and Guyana?
With the Liberian candidate Musa Bility gone, the natural constituency for Africa's 54 votes should be the continent's only candidate, Sexwale. That will not materialise either, as Guinea Bissau was one association to nominate Jerome Champagne.
Though Champagne has identified some individual supporters, the only federation that he has publicly named is Palestine for fear of reprisals.
Manuel Lopes Nascimento, president of the Federação de Futebol da Guiné-Bissau, is unbowed and says: "About Jerome, for me I think is the one, I support him and my federation … sent the letter to support his candidacy. Jerome is an experienced professional and he will fit the job."
In the past, many African nations have followed the line set by the Confederation of African Football, but CAF is weakened too.  Issa Hayatou might be FIFA's acting president but the Cameroonian has just had a kidney transplant and no edict has so far gone out to try and secure a bloc vote for any candidate. "About the South African contender, I don't think that the entire continent will give him the total vote," says Lopes Nascimento.
Within the confederations, there are many formal or less formal alliances such as the Indian Ocean Football grouping, which has seven members.
Only Comoros, Madagascar, the Maldives, Mauritius and the Seychelles can vote next February but one Indian Ocean federation told Sportingintelligence there was the possibility of voting on an "individual basis".
As these continental blocs dissipate, these smaller groupings could be influential and more are emerging.
Today (23 November), the presidents of the associations from Denmark, the Faroe Islands, Finland, Iceland, Norway and Sweden meet in Copenhagen to agree on a candidate.
Speaking at the Play The Game conference in Aarhus on 26 October, Jesper Møller, president of the Danish association, the DBU, said: "We have to do something about FIFA. Enough is enough. We have to implement reforms. It is not enough to vote for reforms if they are not implemented. That is why we need a new president."
Møller was on a panel with two of the then presidential candidates, Champagne and the Trinidadian David Nakhid. The Dane praised Infantino's decision to run as a Plan B for Europe, but was equally fulsome about what was then a growing number of candidates.
He added: "We need the candidates to get through the integrity checks, then we will invite them to Copenhagen. The six Nordic presidents will meet speak to the candidates and vote together."
Bility did not get through the checks, while Nakhid is also now out of the running for different reasons but Champagne or any of the other four remaining candidates will be the beneficiary of a bloc of six votes.
In the absence of Michel Platini, UEFA's Infantino might seem the obvious candidate for the Nordic bloc too, but not necessarily. For an outsider such as Champagne, that bloc of six votes could be just enough to squeak into the second round of voting.
Europe could be fractured even more than last time and these old bonds are also dissipating elsewhere.
CONCACAF could once be relied upon to vote together in deference to Jack Warner but the old Trinidadian rogue is gone. Trust during Warner's reign was built largely on money, and often badly misplaced, but those bonds still existed.
Nothing illustrates this better than one explanation doing the rounds for why the US Virgin Islands (USVI) nominated both Nakhid and another un-named candidate, thus invalidating the Trinidadian's campaign.
The story goes that the USVI Soccer Federation did this at the behest of the USSF and ultimately the US political administration. The USVI and USSF have not responded to that allegation, but as the FBI is FIFA's main nemesis, politics will certainly play a part in an increasingly dirty game. 
"It will not be a nice campaign," warned Nakhid on October 26. A day later, he was out of the running. Unless Nakhid's appeal to the Court of Arbitration for Sport on his exclusion succeeds, there will be no obvious constituency for the CONCACAF votes. 
Dominican Republic FA president Osiris Guzman last week told the BBC World Service that CONCACAF will vote together after a meeting in December, but that never happened in the last vote so why should it happen this time?
Politically, there are three CONCACAF federations within the ultimate sphere of the United States: the USSF, the USVI federation and the Puerto Rico Football Federation. Will all three form their own politically motivated mini-bloc, or can CONCACAF's interim president Alfredo Hawit prove influential?
Generally well regarded in his native Honduras and the Central American region as a whole, Hawit will almost certainly command a bloc vote, but probably not all 35 votes in CONCACAF.
The Central American union, UNCAF, has seven members. Belize, Costa Rica, El Salvador, Guatemala, Honduras, Nicaragua, and Panama are also expected to vote together.
Hawit may also win over Spanish-speaking members such as Cuba and the Dominican Republic, as language plays a part in this divided region. UNCAF might not be the only sub-federation to unite.
The Dutch-speaking CONCACAF members Aruba, Bonaire, Curaçao and Suriname compete in the annual ABCS Cup and share allegiances with another Netherlands' territory, Sint Maarten.
In 2011, the man who blew the whistle on then Qatari FIFA presidential candidate Mohamed bin Hammam's attempt to bribe Caribbean associations with $40,000 bundles of cash was Louis Giskus, the president of the Suriname federation.
With a few notable exceptions, those federations punished for involvement with Bin Hammam were predominantly from English-speaking former territories.
Though only Aruba, Curaçao and Suriname are full FIFA members and can vote, a mini-bloc could emerge here too but not all associations with a common cultural bond are teaming up.
"You could imply that the Baltic States have much in common, but I don't think the international elections are top of the agenda here at the moment," said a source at the Lithuanian Football Federation, which stages the Baltic Cup with neighbours Estonia and Latvia.
In poor European countries like Lithuania, wrestling with problems like endemically unpopular domestic leagues and match-fixing are more important for now than who will be the next FIFA president.
As long as FIFA's money tap is turned on, that decision is not high on the agenda for now.
Both Champagne and, before he was side lined Nakhid too, identified the need to continue to support the 150 or so associations that get by on less than $2m a year. Stop GOAL funding or the cash from the Financial Assistance Programme to these peripheral nations at your peril was their message.
When rugby union became fully professional in the late 1990s, every sport on Tonga was wiped out by the pull of an overseas foreign rugby contract; only FAP money kept football alive in Nuku'alofa.
Last time, New Zealand changed sides at the last minute to support Prince Ali but the other 10 of Oceania's 11 members voted for more of Blatter.
Now there is no FIFA candidate, but Champagne's intelligent manifesto includes detailed plans to provide extra help in developing the game in isolated Pacific nations such as Tonga. Here too a potentially influential mini-bloc could emerge that again votes differently to New Zealand.
Much of this is speculation, but what seems certain is that the likelihood of a single confederation voting together on February 26 seems improbable.
.