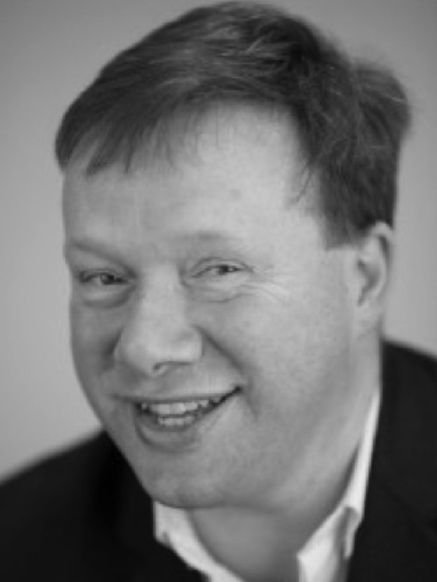 By Tim Rich
in Kiev
27 April 2016
"I remember my last day in Donetsk," says Darijo Srna, the captain of Shakhtar, a football club in exile. "It was 16 May 2014. We were told we had to leave quickly. I didn't take anything from my home. We just took the two cars. My shirts are still hanging up in the wardrobe.
"I was the only one who believed it would be over quickly. I told everyone we would be back in six months."
Nearly two years later, Srna is sitting in the elegant, marble foyer of Kiev's Opera Hotel, which has been Shakhtar's base since pro-Russian separatists seized control of the Donbass region, declared themselves independent from Ukraine and proclaimed the area the People's Republic.
It was the declaration that sparked a civil war. "They tell me the house is okay," Srna says. "It is still there."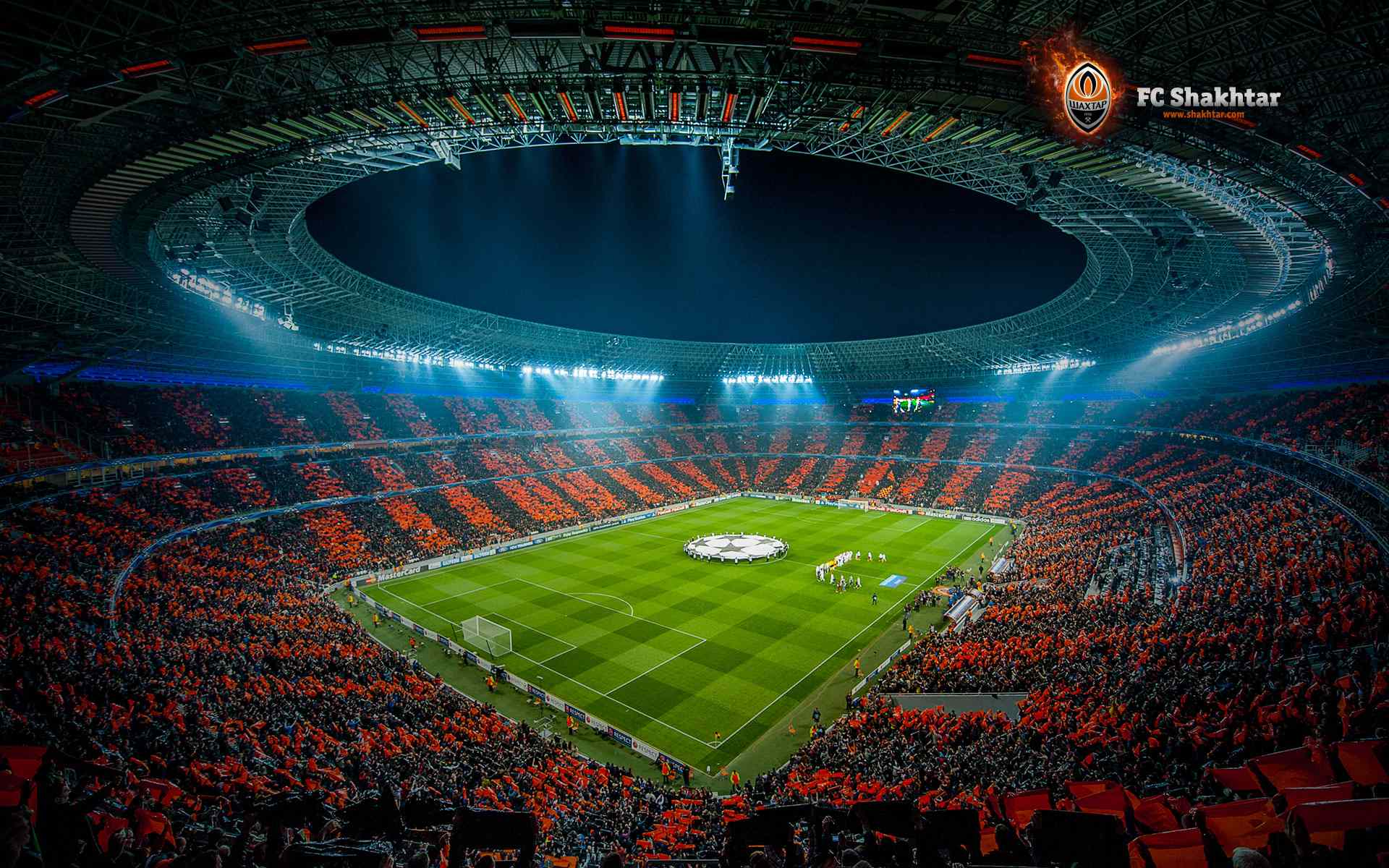 On Thursday, Srna will lead out Shakhtar Donetsk against Sevilla in the semi-final of the Europa League. It was just the sort of game the club's owner, Rinat Akhmetov, Ukraine's richest man, built the Donbass Arena for (right, in more peaceful times).
It was opened in 2009, the year Shakhtar won the Uefa Cup. It staged the semi-finals of Euro 2012. It had restaurants, cafes, gyms and a capacity of 52,000. Unlike Donetsk's airport, which was shot to rubble, the Donbass Arena survived relatively intact, though it has been hit by artillery fire on several occasions, as below.
Nobody knows if it will stage another match.
Shakhtar will face Sevilla in Lviv, 780 miles away, the distance between Arsenal's Emirates Stadium and the Bernabeu in Madrid. It is where they have played all their home matches since the civil war. If they can overcome Sevilla over two legs, a homeless club, kept alive by Akhmetov's money, will have reached a major European final, where they could yet face Liverpool. It is a story beyond sport.
Since joining from Hajduk Split in 2003, Srna has captained Croatia and led Shakhtar to 13 domestic league titles and cups. When you ask him to name the finest moment of his career, he closes his eyes and smiles.
"May 20, 2009. Beating Werder Bremen 2-1 to win the Uefa Cup," he says. "It was an amazing result for Ukraine, for Donetsk, for Shakhtar. It was so special." Winning it now, he said, would eclipse all that.
"This team is stronger than the one in 2009. It is stronger mentally, its potential is bigger and they are very motivated," he said. "We have lost our homes, our stadium and our fans. We have lost the training ground and we have lost our city. We are one step away from the final and this team deserves respect.
"People who thought Shakhtar would fall apart don't know our president and they don't know our club. We have lost I don't know how many important players – Willian, Fernandinho, Mkhitaryan, Teixeira – and we have maintained the same level of play. You have seen how well Willian and Fernandinho have played in your country. This club made them."
Before his move to Manchester City, Srna was close to Fernandinho, one of the cohort of Brazilian footballers who made up the core of Shakhtar's team. "It does not surprise me how well he has done at Manchester City," said Srna. "He was the second captain of our team and his job was to keep the Brazilian players under control, helping them understand the language and understand the team. He recovered from a very bad injury and he was a real example. Eventually he left for big money."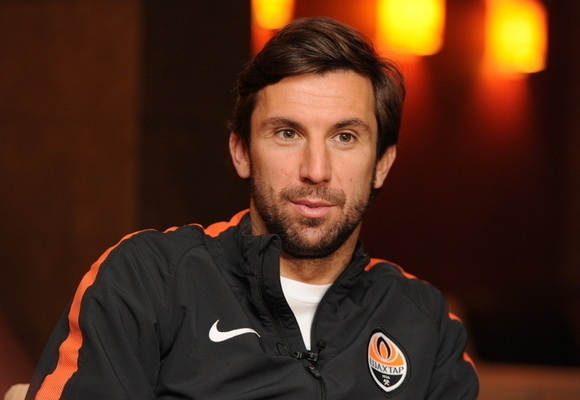 You wonder why Srna, right, did not leave once the shooting started. He had come to the club in 2003, when it played, not at the Donbass but a big open Soviet-style bowl of an arena, where Akhmetov's predecessor as president, Akhat Bragin, had been assassinated.
Srna had helped Akhmetov transform Shakhtar into the most powerful club in Eastern Europe. He had just turned 32 when he and his family drove west out of Donetsk for the last time. He had done his bit.
"I have already lived through one war in Croatia," he said by way of explanation. "Shakhtar was my home. I did not feel that after so many years I could simply walk out and leave them in this situation. I am not really that kind of person.
"I have had some serious offers from some serious teams – Chelsea, Bayern Munich, Borussia Dortmund. But, if I had gone to Chelsea, I would have had to start from the beginning and to me it made no sense.
"Donetsk was beautiful. It had restaurants, parks, good schools. It was a city of the future. I said when I left that, if we came back, I would kneel down and kiss the street. Now I will kiss every road. Everyone wants a happy ending. Everyone."
.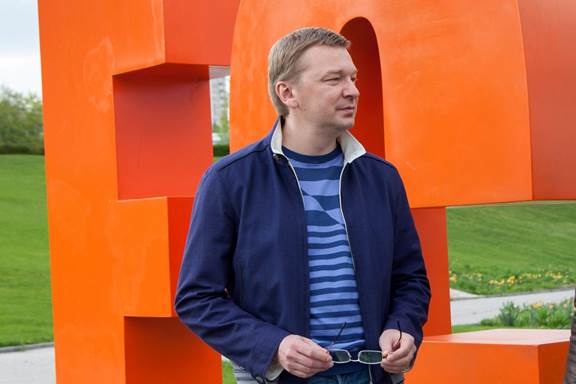 JUST ABOVE where Darijo Srna is sitting they run the club from a suite of rooms on the second floor of the Opera Hotel. Shakhtar's chief executive, Sergei Palkin, left, had just returned from a tortuous journey to inspect the Donbass Arena and the club's mothballed academy buildings.
"I flew from Kiev to Dnipropetrovsk and then by car to Donetsk," he says. "By car in peacetime it should have taken two hours. This took seven. There was checkpoint after checkpoint after checkpoint."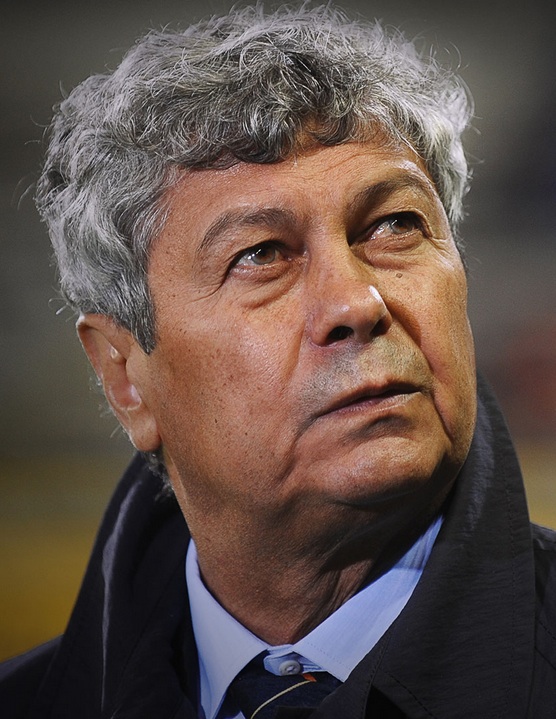 Palkin has been with Shakhtar for a similar amount of time as Srna, and two years more than the manager, the 70-year-old Mircea Lucescu, right. Relationships here are long term. Shakhtar employed 1,000 people when the shooting started. Some moved west with the first team and then the academy, but 550 remained in Donetsk. Some of those left behind work at the stadium which has now been turned into a distribution centre for food and humanitarian supplies, supplied by Shakhtar's President Akhmetov to the tune of $15m a month.
There are plenty of Premier League clubs that oversee community projects but none is quite on the scale of Shakhtar Donetsk's. Five times a week, 25 trucks roll eastwards through the checkpoints to try to keep some parts of the city supplied. "If we don't run the convoys, people will die," said Palkin. "There is nothing, especially for those who were on state pensions in Donetsk and also other vulnerable social groups."
The Ukrainian government stopped paying pensions to Donetsk residents in November 2014 on the grounds that the city "was controlled by impostors." Five months later the People's Republic began to make payments but to those whose income has been reduced to almost zero, the Shakhtar convoys are a lifeline.
"When you go to Donetsk, you think that, visually, from the outside not much has changed," said Palkin. "But when you look inside the houses and talk to people, then you understand that the situation is catastrophic. There is no work anywhere."
However, the club providing a lifeline to the city it left behind is itself on a life support system. Without the injections of money provided by Akhmetov, the organisation would collapse. Shakhtar's city rivals, Metalurh, who followed them west, have gone into liquidation. There will never be another Donbass derby. Donetsk's third club, Olimpik, struggle on in Kiev.
"It is not possible for Shakhtar to survive without the president," said Palkin. "Even in peacetime we could not have reached our level without him. Sixty or 70 per cent of our income comes from transfers which helps meet the Financial Fair Play criteria of Uefa.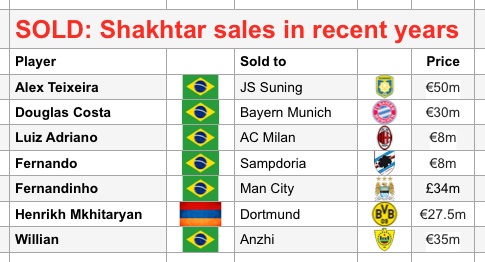 "We used to have a lot of income from advertisers and sponsors but, when we moved to Lviv, all of the advertisers disappeared. Some of the companies in Donetsk who supported us left, most disappeared completely. Those who are left are not interested in becoming sponsors of Shakhtar. For them, all that matters is to survive."
The move to Lviv was not popular. Logically they should have gone to Kharkiv. It was 500 miles nearer to Donetsk, both cities had Russian rather than Ukrainian as first language and a significant number of people fleeing the People's Republic had ended up there. But they could not come to an agreement over the stadium, which left their options as Kiev – which as home to their bitterest rivals, Dynamo, was a non-starter – and Lviv. (Kiev and Lviv were also the only options UEFA would accept for Champions League football).
In a sense it was an appropriate choice. Over the last 100 years, Lviv has been a part of Austria, Poland, the Soviet Union and now Ukraine. It is a city for refugees.
.
UNTIL THE team moved came to Lviv, Sofia Semur had never supported Shakhtar and now here she was, last Saturday afternoon, on the elegant, balconied streets of Odessa, having flown down to watch their 1-1 draw with Chornomorets which left them seven points adrift of Dynamo Kiev at the top of the Ukrainian Premier League. Other supporters had come down on the night trains that clank over Hitler's battlefields at the speed and gait of a cantering horse.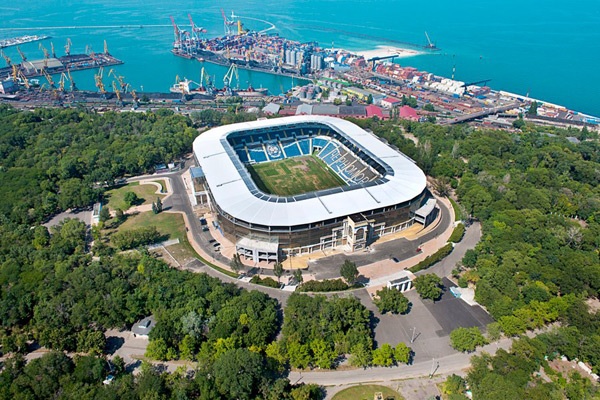 Sofia and her two friends arrived in town, left, with a shirt with the name of Shakhtar's 23-year-old midfielder, Maksym Malyshev, on the back. "He is from Donetsk and his family have still not left," she said. "We pray for them because they are the victims of war. A war in Europe in this century. Can you imagine that? One day I will watch them at the Donbass Arena. It is a dream, it is everybody's dream."
At the offices at the Opera Hotel they are organising Shakhtar's 80th anniversary celebrations. It was founded in 1936 as a club for the miners of the Donbass coalfields in the days when Donetsk was called Stalino and the man it was named after was authorising 1,000 executions a day.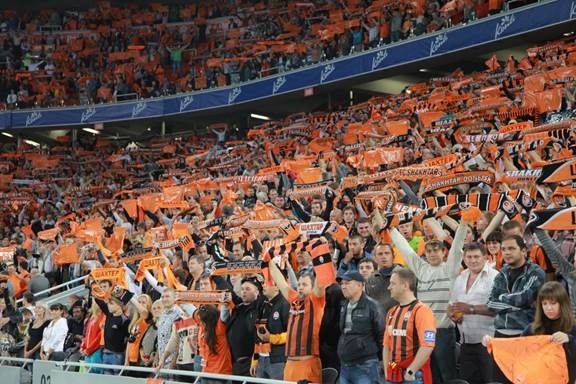 "I remember the 75th anniversary," says Sergei Palkin. "It was a big, big event that we staged in our stadium. It was like the Olympic Games. Now, given our situation, it is not possible to celebrate because too many people have died. We have decided instead to make a film about 80 years of life at Shakhtar and write a book about it. I don't think it will be the last book to be written about Shakhtar Donetsk.
"We believe we will go back to the Donbass Arena because, if we did not, it would make no sense to continue. If you said to me now that there is no chance, we will never go back, then I think we would close the club. But we have to go back. Donetsk is our home."
.