.
Norwegian sports writer Andreas Selliaas grew up in a village south of Oslo in the 1970s, watching English football from afar and playing make believe in the street. His friends would quarrel over who would be Kevin Keegan and who would be Kenny Dalglish. Selliaas wanted to be neither. He wanted to be Bob Latchford. Why? Because one day in late 1977, the English First Division match featuring Everton versus Coventry was beamed to his childhood home. Everton won 6-0, Latchford scored a hat-trick, and a seven-year-old boy chanced upon a hero. We pick up their story 38 years later.
.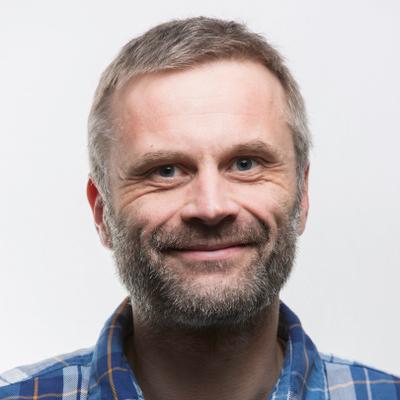 By Andreas Selliaas
28 April 2016
It is Saturday 5 December 2015, and I am sitting in the lobby of The Abbey Hotel in Redditch, south of Birmingham, waiting. I have a lump in my throat and a knot in my stomach. I've already been to the hotel toilet twice. A shy, handsome man of 64 is coming down the stairs with a packet of biscuits in one hand and stretching out the other.
'It's the first time I've met a Norwegian reporter,' he says with a smile.
I think: 'I've made history!'
.
BOB LATCHFORD was a major goal getter in the 1970s in English football, first at Birmingham as their leading striker for two years and then at Everton where he was top scorer for five straight years from 1974-75.
His heyday was at Everton. He won his 12 England caps while at Everton, if nothing else. In fact he won no major trophies with any of his English clubs, although he later won the Welsh Cup twice with Swansea in 1982 and 1983, and again with Merthyr Tydfil in 1987.
I know this stuff because Bob Latchford has been my idol almost forever. He gave Everton fans solace at a time when Liverpool stole most of the headlines. I didn't want to be Liverpool's Keegan or Dalglish in the playground, or Steve Coppell or Lou Macari of Manchester United, like the other boys.
I idolised Bob Latchford, the light throughout dark seasons. And then he left for Swansea, in 1981, before all that Everton success later in the Eighties – the FA Cup of 1984, and First Division titles of 1985 and 1987.
If you speak to Norwegian Everton supporters who attached themselves to the club in that period, there are few among them who know him. But I do, and it started on Saturday 26 November 1977, in an apartment building in the village of Langhus in the municipality of Ski.
I was seven, and folded into a deep brown corduroy chair from IKEA, transfixed by two of the top teams in England. Everton and Coventry ended that day second and fourth in the top division, with Nottingham Forest top and West Brom third. Forest played out a 0-0 draw the same afternoon with West Brom but it was Everton versus Coventry from Goodison Park that was being shown on my 18-inch black and white television with the indoor aerial on top and the grainy picture.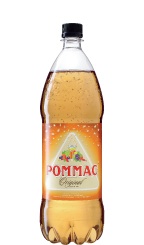 I was gripped as Everton crushed their visitors by six and Bob Latchford scored three. So gripped I didn't even play with my Elvis cards in their collector's bag next to me. So gripped I left my bottle of Pommac untouched on the table.
From that day forward there was only Bob Latchford and Everton for me. It was the Saturday I lost all interest in my Elvis cards, and began a quest to get a card with Bob Latchford on. So you can imagine how I must have felt in Redditch.
.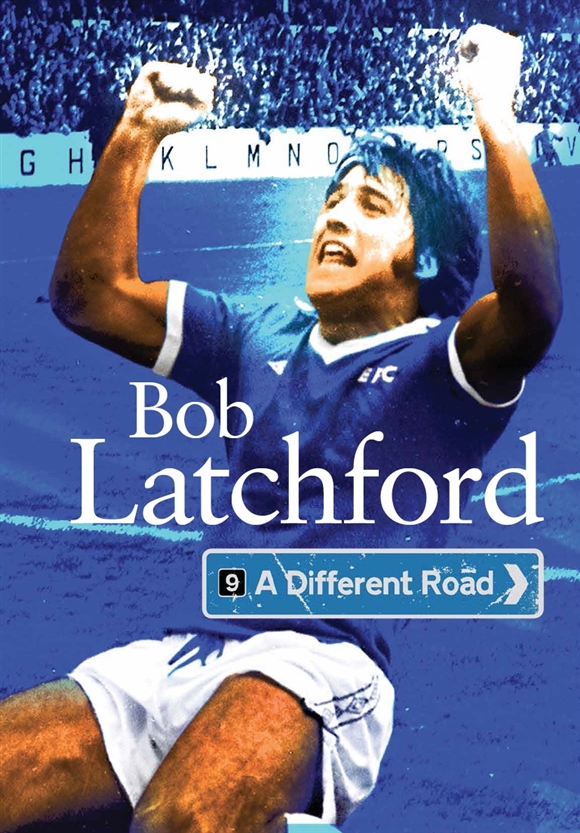 A series of coincidences took me there, starting with a chance meeting at an international conference in Aarhus, Denmark last October with an English journalist and publisher, James Corbett. James is also an Everton fan but of rather more significance is that he had recently ghostwritten and published Bob Latchford's autobiography, A Different Road.
Over a few beers I shared my obsession with Bob Latchford and Everton. It got late. Our conversation moved to Howard Kendall, the legendary former Everton player and manager who had passed away just the week previously. James, a friend of Howard, had a bottle of single malt and we toasted Howard's memory with a few glasses. And a few more. That's when James said I should come to England to meet Bob Latchford.
That's how I came to be in hotel lobby in Redditch, nervous and about to embark on a two-day book promotion with my hero.
.
Road trip
The previous evening, Bob Latchford had started his tour with a signing in a working men's club in the neighbourhood. Today we would be moving on to St Andrew's for the Championship match between Birmingham and Huddersfield. Before the game, there would be some interviews and another signing in the club shop. And then we were all invited to join a 'Legends Day' in St Andrew's Legends Lounge.
We leave the Abbey Hotel and drive north from Redditch to Birmingham via Bob Latchford's old stomping grounds in King's Norton. He points out his childhood home, and the middle school he attended, and the parks where he had kickabouts with his brothers and friends. He shows us the first house he bought with his first wife Pat, who he lost to cancer in 2000. We drive past the church where Pat is buried, a church he hasn't seen in almost 16 years. Bob Latchford is travelling back in time and strong emotions tear at us both.
I'm sure he must be wondering why a strange Norwegian is sitting in the back of his car asking dumb questions about his past. But he responds to them all politely and quietly asks some in return. I tell him about the Coventry game in 1977 and explain he's the reason that I remain an Everton fan until this day. 'I hope I haven't ruined you,' he smiles.
He then enquires if I've been to Everton matches in England on previous trips, and if I'm going to the game at Goodison against Crystal Palace on Monday. When I answer yes to both questions and tell him that I've never seen Everton lose when I've travelled to watch them live in England he turns around and says: 'You mustn't tell anyone at Goodison Park that on Monday, especially no player. It could bring bad luck. Remember that all footballers are superstitious.'
Bob Latchford then tells me about his own pre-match superstition. 'I had a specific ritual before each game,' he says. 'When I put on my kit, I always left the shorts until last, and I always had to be the last out of the tunnel, behind the goalkeeper, and then pick up the ball, give it one bounce, make my way towards one of the goals and take a shot.'
I promise Bob Latchford that I won't breathe a word to anyone at Goodison Park about my record when watching Everton play live. Although he must have driven the route from Redditch to St Andrew's many times, he's taken a variety of routes in the past and he cannot remember the quickest. It turns out he isn't the only forgetful person today. When we park at the ground and say we're here for a book signing, none of the guards remember the old legend.
.
Boyhood
Bob Latchford was born in 1951 in a working class family, number three in a series of four brothers from King's Norton. John was the eldest sibling, 10 years older. He was never a professional footballer though Bob says John was the greatest talent in the family. John went on trial with Aston Villa, but his parents were strongly opposed to him spending his time on football. This was not long after the war and they wanted him to get a real job.
But Bob and his other two brothers came to the game that bit later, and were allowed to dream, dreams that came true. David, two years older than Bob, became a goalkeeper with Birmingham, Motherwell and Bury. Peter, a year younger than Bob, was also a keeper, with West Bromwich Albion for years and then with Celtic for more than a decade.
Bob Latchford signed a schoolboy contract with Birmingham at 14, and turned professional just after his 17th birthday, in 1968. His debut was in 1969 and marked with two headed goals, later his trademark, against Preston. But Birmingham remained a mediocre team, and in the the Second Division, until they signed a kid called Trevor Francis from the West Country.
.
Bob and Trevor (and Bob)
Trevor Francis is perhaps the biggest star that ever played for Birmingham. When you walk into the foyer at St Andrew's there is the most enormous photo you've ever seen of Trevor Francis on the wall. He played 280 league matches for the Birmingham and score 119 goals and was later sold for one million pounds to Nottingham Forest, where he won the European Cup. Twice.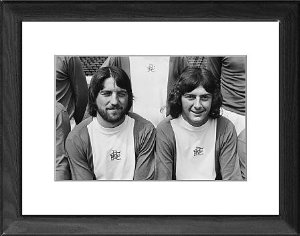 As if the talents of Bob Latchford and Trevor Francis were not enough for one medicare second-tier club, they also signed another Bob in 1971, Bob Hutton from Carlisle. With that trio in the team, scoring 50 league goals between them in 1971-72, they won promotion. Bob Latchford accounted for 23 of those goals and seven more in various cups.
As we're at St Andrew's, I ask Bob Latchford how highly he rated Trevor Francis.
He tells me: 'People talk about the talent that Wayne Rooney had at 16 and it's true. But you should know that Trevor Francis was better at the same age. The only difference between Wayne and Trevor at 16 years old was that Rooney was already a man, while Trevor was still a boy."
.
Bob Latchford: sold
Birmingham managed better than expected in the first year after promotion but started poorly in 1973-74, leading to a shock for their fans. Their leading scorer for the past two years, Bob Latchford, was to be sold to Everton.
There has been rumours for some time that Derby County wanted him, and Liverpool. But Everton came out of the blue and the move went ahead with a stunning twist. Bob Latchford would move in  a deal that valued him at £350,000.
That was an enormous sum in February 1974; a British transfer record. That amount of money would have bought you 35 houses, and left change.
But it wasn't just the total that surprised people but the fact that Everton sent one of their 'Holy Trinity' midfielders, Howard Kendall, as part of the package, plus left-back Archie Styles, plus £80,000 of cash. All for one Bob Latchford.
Bob Latchford tells me he never regretted leaving Birmingham but that he remains a Birmingham boy.
"They are my home club," he says. "As a boy I stood at St Andrew's with my father and my brothers, and the last year I played for them, I did so with a brother alongside me. Birmingham was part of my family, but you grow up and move on. I needed a new challenge."
.
Bob Latchford and an angry tattooed man with a grudge
Around the VIP table before the Huddersfield game, old team-mates talk about the past and I witness a warm reunion between Bob Latchford and the other Bob.
But not everyone thinks it's as much fun to see Bob Latchford back at St Andrew's, on a tour for a book that features him on the cover in the kit of Everton, for whom he left this club.
There are still some old Birmingham fans who have difficulty accepting that Bob Latchford was sold, more than 41 years ago.
One of them is an elderly gentleman standing in a queue where most of those queueing – all of them except him, I think – are queuing to get Bob Latchford to sign a book.
This man is wearing an overcoat that doesn't hide his tattoos. He also has earrings and he bristles with animosity as a younger man, perhaps his son, pushes him along the queue, physically.
It seems clear the old man wants not to be here, but the younger man – his son or whoever – is intent on fostering some kind of reconciliation.
When eventually the old angry man arrives at Bob Latchford, he says: 'You were the worst person when you left us. I could have killed you.'
Bob Latchford chats with him until the old man wants his picture taken with the great traitor. The old man's son, or whoever it is, seems relieved. It has taken more than four decades but perhaps the disappointment that Bob Latchford left would now start to abate.
After the match we have a couple of beers, and start our journey in the car to Liverpool, tomorrow's destination.
On the way we listen to Robbie Savage on BBC 5 Live as he predicts who is going to win the Premier League, and we laugh a little every time he mentions Manchester United and Louis Van Gaal. It feels like we are a travelling family. And I feel closer to Bob Latchford.
.
Bob Latchford and some questions for the ages
There is a book signing at Waterstones in Liverpool city centre on the Sunday and afterwards I will go with Bob Latchford to a Legends Lunch at an Indian restaurant on the Wirral, where we'll dine with three Everton heroes of the Eighties: Graeme Sharp, Derek Mountfield and Pat van den Hauwe.
Before the signing I get a chance to sit and ask more questions that have gnawed at me for almost 40 years.
I'm about to begin with my carefully prepared questions when my mum phones from Norway to tell me how the kids got on in their swimming competition. That's bad timing if you ask me. At that moment I'm not interested in the kids or the swimming, only in Bob Latchford.
"Mothers always call at the wrong time, eh?" he says, before moving on to answer question one; his greatest achievements in football.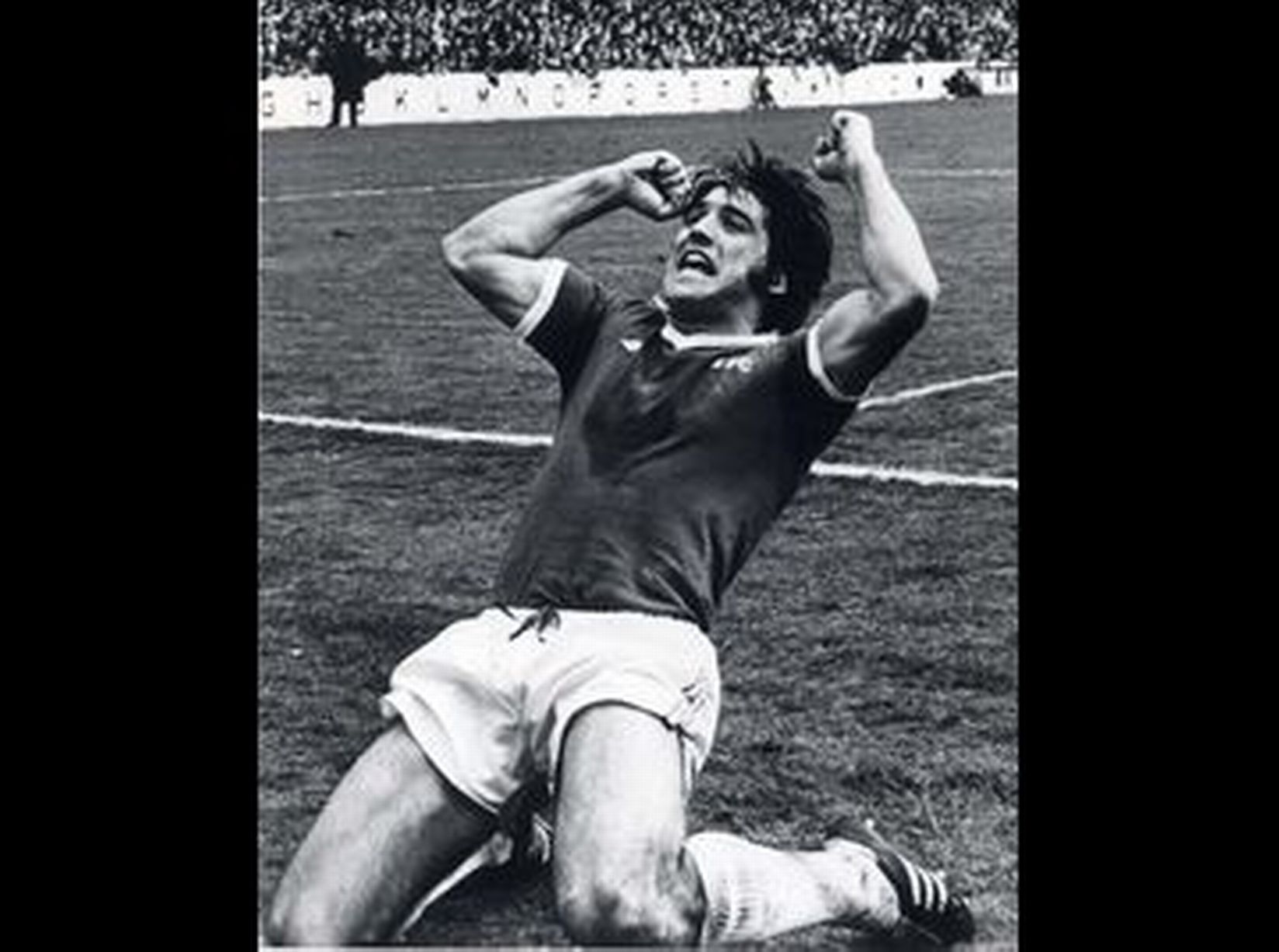 They are: the season he scored 30 league goals (1977-78); his 12 England caps; and the League Cup final of 1977 (Aston Villa 0 Everton 0; then a first replay ending 1-1; then a second replay, 2-2, Latchford scoring one, ending 3-2 to Villa after extra time).
We move on to his less fond memories, and he says the fact he won only one of 12 Merseyside derbies he played for Everton against Liverpool stands out, and that he never scored against Liverpool.
"I scored regularly against Liverpool when I played for Birmingham," he says. "I scored even for Swansea against Liverpool. But for Everton …"
He blows out his cheeks. He rolls his eyes.
"I console myself that Kevin Keegan never scored for Liverpool against Everton, either," he says. "I console myself with it. Kevin Keegan managed never to score against Everton. He was a top player. A superstar. World class! And he could never score against Everton. I was as bad as Kevin Keegan!"
As we mentioned earlier, Bob Latchford never won a major trophy with any of English clubs, although he might have done had he signed for Liverpool. He tells me a story.
.
Bob Latchford and the Shanks dilemma
On the evening Bob Latchford joined Everton, Liverpool's manager, Bill Shankly, sent his nephew Roger Hynd – a Birmingham team-mate of Bob Latchford – to try to persuade the player to move to Anfield, not Goodison.
"Have you signed? Have you signed?" Roger Hynd implored when Bob Latchford answered the bang at his door. "Shanks wants you. Shanks wants you."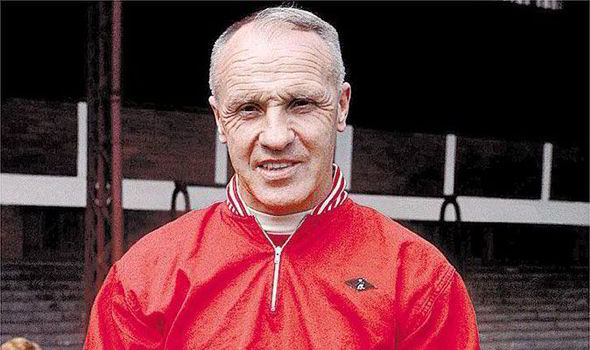 Bob Latchford told Roger Hynd it was too late but Bill Shankly (right) tried again the next day, sending his brother to try to urge a change of heart. Then Bill Shankly called a press conference to announce big news, hoping that would entice Bob Latchford. But it didn't.
Bob Latchford went to Everton, and he tells me about another transfer that never happened, that of Peter Shilton to Everton, which he was told was going to happen shortly after he joined.
Shilton went from Leicester to Stoke that year instead.
"Peter Shilton was a goalkeeper of world class and keepers of that class win you championships," says Bob Latchford. "If we'd won the league in 1974-75, I'm sure we would have won more at that time. You have to learn to win and when you win once it becomes easier to win more."
It suddenly strikes me as we're taking about goalkeepers that Bob Latchford and my father are essentially peers, and that Peter Shilton was one of my father's favourites.
My father for whatever reason had a soft spot for keepers. He followed Stoke because of Gordon Banks, and then Nottingham Forest because of Shilton, and to this day supports Leyton Orient because it was at Leyton Orient that Shilton played the 1,000th league game of his career.
It dawns on me that if Peter Shilton had signed for Everton as it seemed had been intended at some stage in 1974, then maybe today my father and I would both support the same team.
.
Bob Latchford's magic 30, and Dixie in a lift
Bob Latchford spends an hour signing books and then we put ourselves in a taxi to the Wirral. Lunch is being organised by a local businessman who specialises in the sale of Everton memorabilia.
There are just two of us in the taxi and we begin to talk about the legendary 1977-78 season when Bob Latchford scored 30 league goals.
"That season the Daily Express, which at that time had a bigger circulation and was a more significant newspaper than it is today, had offered a reward of £10,000 if any player could score 30 league goals in a season," he explains.
The taxi driver is unsure of his route which is fortunate because it gives us longer to talk. Bob Latchford tells me the extraordinary story of how he scored his 30 goals that season in the league, including two on the final day against Chelsea in a 6-0 win at home. That happened on 29 April 1978, or precisely 38 years ago this week.
The stadium was packed, Bob Latchford's whole family was at Goodison Park and there was an electric atmosphere. The day was extra special because Dixie Dean was present, Bob tells me. That's Dixie Dean who scored 60 league goals for Everton in 1927-28, still a record in the English leagues.
Bob Latchford scored his first goal that day from a pass by his captain, Mick Lyons. "Goodison Park exploded," he said. That was 29 for the season, with just one more need for the £10,000.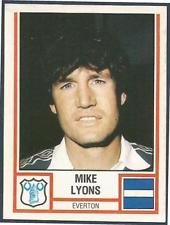 A few minutes later Lyons had the ball again, but tried a shot himself and hit the crossbar.
"Mick Lyons is the toughest player ever to play for Everton and I've never had a negative word to say against him, before or now," Bob Latchford tells me. "But the pressure was immense that day to get to 30, and when Mick hit the crossbar instead of passing, I shouted at him 'Fuck off, Lyonsy, and stay in our half!'"
Mick Lyons ignored this plea, and not long afterwards won the penalty that Bob Latchford converted for 30 league goals in a season, and won £10,000. He gave half to charity, £4,000 to his team-mates and kept £1,000 for himself.
But a few months later he got a letter from the tax man demanding income tax on the full amount. It took several years to prove he'd only had a tenth of the cash himself, by which time he'd spent more on lawyer than he'd earned from the prize. That didn't diminish the achievement on the day itself, though.
After a glass of champagne on the afternoon Bob Latchford reached 30, and while trying to sneak out of the stadium to go home to his family, he met Dixie Dean in the lift.
"Dixie said I'd done a good job and he was happy for me," Bob Latchford tells me. "But then he added with smile that I was to remember one thing, lad. And that's you're only half as good as me!"
The driver has begun to take an interest in our conversation at this stage and asks politely if we are both former football players. On behalf of both of us, Bob Latchford responds that only he played the game professionally. "I knew it was you all the time," says the driver, who confesses he is a Liverpool fan.
The driver goes on to explain that his son is an aspirant player who has been coached by a boyhood Evertonian who became a Liverpool star, Steve McManaman. He tells us that each time his son scores a goal with his head, he's reminded of Bob Latchford.
This only makes sense, I think. Bob Latchford is still smiling when our taxi arrives at the restaurant.
.
One legendary night
By 1978, Bob Latchford was the world's most important person for me. I made my own football newspapers about Everton and other teams, where I drew the most famous players on the front.
I made special editions featuring Arsenal, West Bromwich, Nottingham Forest (but never Liverpool) where I invented interviews with Liam Brady (Arsenal), Laurie Cunningham and Cyrille Regis (West Brom) and Viv Anderson (Nottingham Forest) where they always got questions about how it was to play against Bob Latchford of Everton.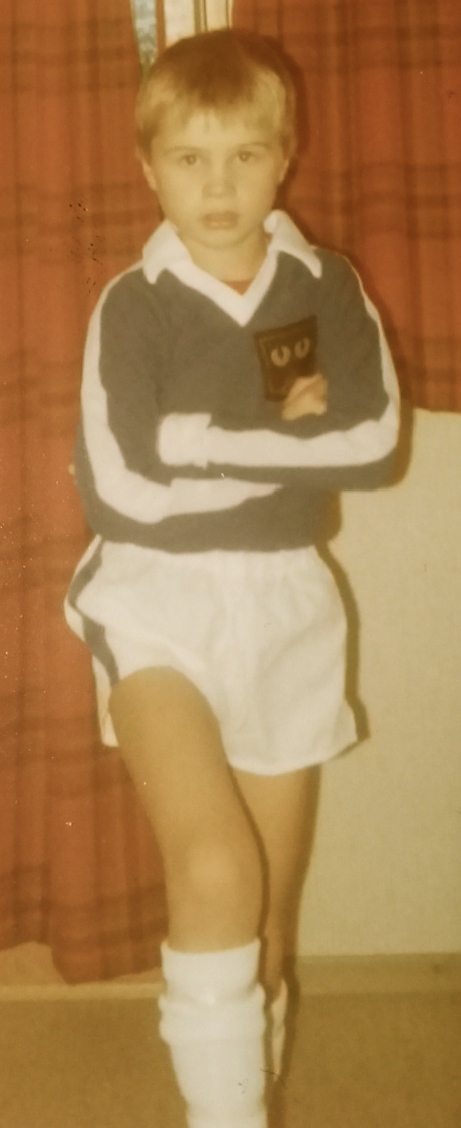 I made my own radio shows where I commentated on Everton matches that had happened that weekend and I recorded them on TDK and BASF cassettes that my dad had nabbed from the school where he worked.
But the pinnacle of that year was Bob Latchford scoring 30 goals, followed by my eighth birthday in October 1978, for which my uncle Erling, who was studying in England, bought me an Everton kit. I also got an Everton mug, which I use to this day.
I have a photograph of myself wearing that kit (right), standing in the kitchen of our apartment in Langhus and I've got it with me, at the Legends Lunch in the Indian restaurant. I also have the kit with me, a kit now 37 years old but still in good condition.
As we arrive, Bob Latchford and I are greeted by Derek Mountfield, Graeme Sharp and Pat van den Hauwe, and approximately 200 Everton fans who have paid £30 each for lunch, bingo and a raffle to win Everton mementoes signed by their heroes.
The three Eighties heroes in the party got to experience something Bob Latchford never did: major silverware in the form of an FA Cup, two league titles and a Cup-Winners' Cup. They may have won much more if English teams had not then been banned from Europe.
I ask Bob Latchford and the others if they'll sign my kit and it's like I'm a kid all over again.
Derek Mountfield thinks this is absolutely outstanding and drags me and my kit around the Indian restaurant to present us to the fans.
I become a hot topic over lunch. I think alcohol plays its part. One of the fans wants a picture with me because he says I resemble an old version of a young Andrei Kanchelskis.
The afternoon flashes past, and before we know it, that day's Sunday 4pm fixture in the Premier League has been and gone, with Liverpool losing 2-0 at Newcastle. Derek Mountfield announces the result to great cheers and then announces there is a Norwegian journalist – me – in the room.
The crowd starts to boo.
"Why?" I ask Derek Mountfield's wife, sitting by my side.
"They think all Norwegians are Liverpool supporters," she explains.
"He's here to meet Bob Latchford and he is an Evertonian," Derek Mountfield informs the room from the podium.
The room erupts, the celebrations resume, and before long I am being inundated with advice about the best pubs to visit before the next day's game against Crystal Palace.
.
Bob Latchford: my hero
I could have dug deeper in the life of Bob Latchford that weekend, I know. I certainly had the time, and opportunity, and he gave me every chance to ask what I wanted.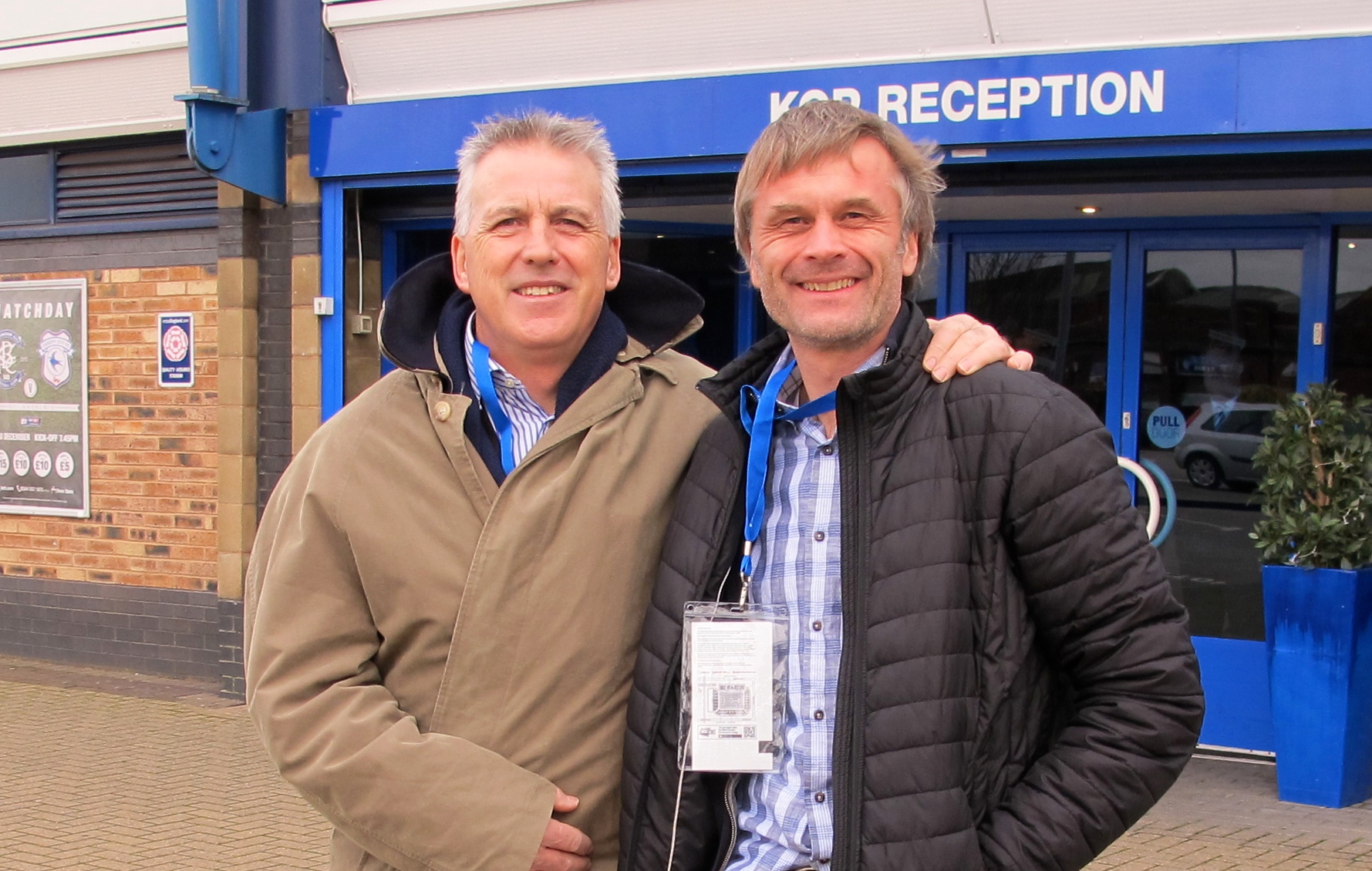 I could have asked about how he lost touch with Everton when he moved to Swansea, or how he dabbled as a clothing store owner when he no longer felt able to watch football after retirement.
I could have asked about how he rekindled his relationship with the club via an Everton former players' association in the mid Noughties. 
I could have asked about his life now: he is happily married again, and a full-time dad to two children, settled, in all places, outside Nuremburg in Germany.
But I'm starting to feel that I've already got what I came looking for.
I've not had enough of Bob Latchford. No way. But I've met my hero, and though they say never meet your heroes, it's been a blast.
And so I leave the restaurant, because it's time to move on.
.
Follow SPORTINGINTELLIGENCE on Twitter
Follow Andreas Selliaas on Twitter