By Jonnie Baker
13 September 2013
On a good day, I reckon I could probably manage nearly 20 keepie-uppies – which is four times the number Gareth Bale managed when presented to the salivating hordes at the Bernabeu. I am, therefore, worth some £344 million on the open market. You may start the bidding at some Monster Munch and a drawing of a Vauxhall Astra.
Now he's finally gone, we – by which I mean the deluded masses who claim to follow Tottenham – are left to discuss his departure and are questioned closely by approximately no-one at all as to how we feel in the wake of his exit.
Many, presenting themselves as the voices of reason, claim to wish him nothing but success as he prepares for his Real debut against Villarreal on Saturday.
They prattle endlessly about what a wonderful privilege it has been to witness his rise to pre-eminence. Ignore them, they are false prophets. He's a swine.
This is a man who copyrighted making a little heart with his hands when he scored. That's all you need to know.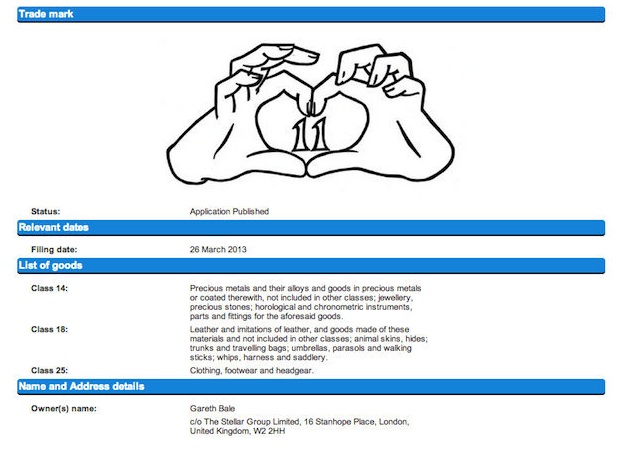 The sooner Godzilla razes Real Madrid to the ground, the better.
Does that make me a dreadfully petty creature? In many ways even I was slightly embarrassed by my sheer naked fury when Bale was 'unveiled' and Snr Perez began his gormless hagiography of Bale's 'new home' at the 'greatest club in the world'. Rubbish, they're the Harlem Globetrotters of world football, if the Harlem Globetrotters were regularly beaten that is.
While I was simmering with an exciting new brand of electric hate I did, however, manage to restrain myself from indulging in a novel form of behaviour that appears to be raising its shaggy head: telling the club you support how to conduct their business – and expecting them to do it.
The Bale sale to 'partner club' Real for whatever sum it was is all very venal, all very upsetting. But it's not like he was even worth €100m.
How upset can one truly be about such a turn of events?
Would you, for instance, swear about it on the internet? Undoubtedly.
Would you look askance at a passing Seat Ibiza? More than likely.
But would you set up an internet petition, present it to the club and demand the 'special relationship' be dissolved and we never do business with Real again? Because that's what's happened.
There can be no greater example of the sense of entitlement which appears to typify the bantering, roistering, Sky mega-fan of the modern era.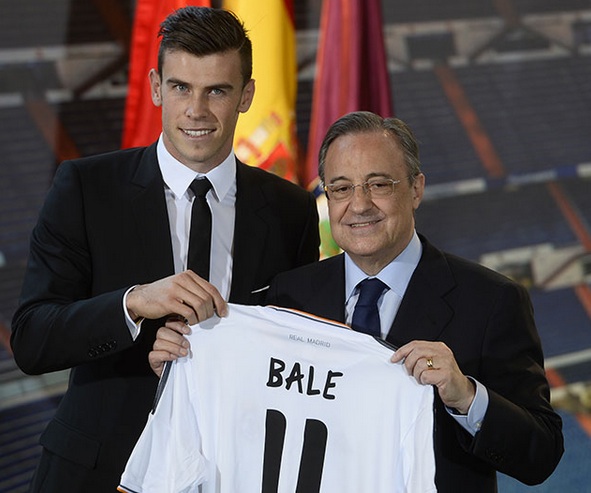 What we are dealing with here are supporters who have taken it upon themselves to advise one fairly large business on how best to trade with an even larger business despite holding the thick end of bugger all information on the dealings at hand. Actually, scrap that, they're not advising anything, they're demanding it.
And it's not just Spurs. An Arsenal fans group had the front, the boggle-eyed temerity to produce a cack-handed business plan and present it to the board. Not content with simply posting it and anticipating it being used to line the bottom of the office hamster's enclosure they proceeded to run to the press and demand it be put into action forthwith.
And, lord help us all, it ran as a news story. What in the name of Darren Jackson is going on here?
By all means call Talksport and whatnot and hold forth with mentally excited views while professional agents provocateur whip the listenership into a frenzy. Pepper the internet with witless rambling – and no, the irony is not lost on me – or maybe even appear on Sky Sports Fanzone where you are positively encouraged to indulge in toe-curling 'bantz' with rival idiots and make a show of yourselves.
Christ alive, if the fancy takes you, why not head down to the stadium gates on deadline day and show the nation your tattoo of Ian Woan?
But when, one day in the not-too-distant future, you shake yourself from a Bovril induced funk and find you've spent the last six weeks preparing a 10-point plan for the reshaping of board room policy at the Emirates, take a moment, breathe deeply and ask a trusted family member to smash you in the face with a shovel.
You, me and every other gormless turnip don't have the first idea what is really going on at our chosen soccer franchise. No amount of bumptious correspondence dashed off to the chairman is going to change that.
So let's call an end to internet petitions, five-point plans and other half-cocked fan involvement.
There is no need for our input at board level, we have a much more important job than that. I mean, who else is going to call a professional athlete we've never met a cod-eyed German fancy dan?
I'm looking at you Mesut Ozil.
Sportingintelligence's front page today
Follow SPORTINGINTELLIGENCE on Twitter