By Sportingintelligence
22 April 2012
In 2010, in Sportingintelligence's inaugural review of global sports salaries, the New York Yankees were revealed to be the world's best paid sports team by average first-team salary.
It made global headlines HERE.
In 2011, Barcelona and Read Madrid usurped the Yankees, as we reported here, while Manchester City had climbed to become the 10th best-paid team in the world.
Sportingintelligence will soon be publishing the 2012 Global Sports Salaries Survey.
Watch this space.
For a taste of last year's report, see here, and here.
.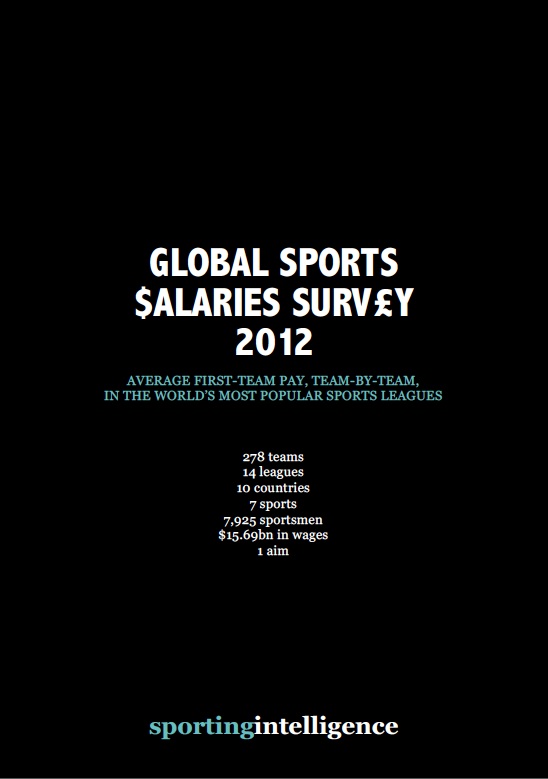 .
Follow SPORTINGINTELLIGENCE on Twitter