By Nick Harris
SJA Internet Sports Writer of the Year
27 October 2011
Manchester United matches attract almost 52 per cent of the Premier League's entire global TV audience according to exclusive Sportingintelligence analysis of the latest industry data and separate internal United figures prepared by independent experts.
This highlights how important United are to the league, and the weight of any theoretical claim they might have to a greater share of the Premier League's TV riches.
There is no suggestion United want a greater share of TV cash.
They have not floated the idea, unlike Liverpool's Ian Ayre, who attracted massive criticism recently for doing do. He clarified that Liverpool wanted more money from collective sales, not to sell their own overseas TV rights.
Sources close to United's owners insist they abide by collective rights selling and also by the principle that a league that broadly splits its income is a stronger league.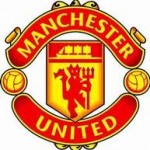 But the data and the analysis unequivocally shows United as the Premier League's main draw.
A report published earlier this month by the respected Germany-based research and consultancy SPORT+MARKT concluded  the total global cumulative Premier League TV audience in the 2010-11 season was 4.7 billion people.
This was made up of 3.9bn watching at home, plus another 777m 'out of home' – in pubs, bars and clubs.
The cumulative total is every person watching matches live or delayed, via repeats, highlights and on 'magazine' shows.
The 4.7bn figure means the global 2010-11 audience for each of the 380 Premier League games was, on average, 12.3m viewers per game.
This may seem a modest sum for a planet with almost 7bn people, many supposedly football crazy, but is entirely plausible.
As discussed elsewhere on this site today in an analysis of the SPORT+MARKT report, many of the live games on Sky in the UK – where by definition the League has its core audience – attract fewer than 1m viewers each. Many 'minor' games involving less fashionable teams will have barely any audience at all – if they're even screened.
Separate data prepared for United by independent consultants puts United's global cumulative TV audience for a season at 2.424bn people – or equivalent to 51.8 per cent of the Premier League total.
This equates to United matches each being watched by around 64m people on average – a significant increase on the 'average' Premier League game. Again this includes live coverage, replays, highlights and clips on magazine shows.
If all 20 clubs in the League were equally attractive to global audiences they could expect 10 per cent share of the total TV audience – because two teams play in every game so two sets of fans consume each game.
Several industry sources have told Sportingintelligence that United's position as dominant attraction is clearly defined. 'United are the No1 club by viewing by a very clear margin,' says Kevin Alavy of Future Sports + Entertainment (FSE, an arm of leading international analysts Initiative) whose firm collates accurate, verifiable data from sources such as BARB and Nielsen.
'Across many years it's clear United have the biggest share of the Premier League TV audience,' Alavy adds. 'The SPORT+MARKT report and our own research no doubt use slightly different methodologies but their totals don't surprise me. United having a large share of the global figure is entirely in line with what we know.'
Significant growth potential for Premier League in most regions of the world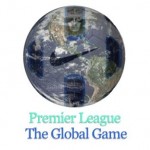 Using the SPORT+MARKT viewing data, as well as financial information obtained by Sportingintelligence into the value of Premier League rights around the world, it appears the Premier League could yet achieve significant income increases in some areas.
All the UK TV rights to the League combined currently earn the League around £2bn for the three-year period 2010-13 inclusive.
This comes from for live rights (owned by Sky and ESPN together for £1.782bn), highlights (BBC, £171m) and 'other bits and pieces' from secondary rights (not long after live) and mobile clips (via Yahoo).
The League also has overseas deals worth £1.437bn from 2010-13, plus some minor scattered foreign 'bits and pieces' deals for phone clips.
SPORT+MARKT concluded the Premier League gets 629m 'in home' views per season in the UK, cumulatively. Out-of-home estimates add another 124m people over the season, so the UK total is something around 753m 'views'.
Given the Premier League's domestic TV income of £2bn for three years, that makes it £667.7m per year, for 753m 'views' in 2010-11, equating to 88p paid by each viewer for each game seen.
This is a basic equation that comes with many provisos: home subscribers pay more; pub viewers don't pay directly but do via their pub's prices; highlights viewers who only watch Match of the Day contribute via their TV licence fee, and so on. But it works as a benchmark.
In the rest of Europe combined, there were 761m in-home views in 2010-11, plus around 150m out of home, for a total of 911m. The rest of Europe combined pays around £130m per year for Premier League rights now, which equates to 14p per 'view'.
There is sizeable theoretical growth between the 14p paid in Europe outside the UK and the 88p paid inside the UK.
Most other regions of the world pay even less than 14p per view using the same analysis: Sportingintelligence calculates it is as low as 10p per view in the Middle East and Africa.
The challenge for the League is to realise this potential in the next round of right sales, for 2013-16, when the tender documents go out in the early part of next year. The League is also awaiting the final ruling in the 'Murphy' case, after which it will decide how to repackage its rights, or not, to comply with European Law.
.
SPECIAL SERIES: Global Game – how the Premier League is viewed around the world
Sportingintelligence home page
More on Man Utd / Liverpool / Man City / Arsenal / Chelsea (or search for anything else in box at top right)