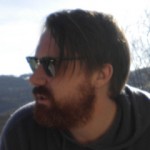 By Jonnie Baker
18 June 2010
In a little over a month I shall reach the impressive age of 35. A fine age for any thrusting young buck to attain, I'm sure you'll agree. Let's face it, were we to be enjoying this World Cup in the early 19th Century, I'd most likely have been dead for some time. Though, to be fair, your mouse would probably be belching scalding steam and your monitor would be covered in coal dust. So best we push on through the modern day.
I only mention my spiraling age in order to further bolster my peerless World Cup pedigree. Every World Cup since 1978 has passed before me and I've enjoyed every single man Jack of them and definitely correctly predicted the results of every single game to have taken place during the tournaments. And qualifying.
(Except in 1982 when a seven-year-old me confidently assured anyone that would listen that Bagpuss would sweep all before him. When of course, we all know he went out in the quarter-finals to a Moomins-inspired Finland.)
My point being, that the World Cup is a festival of football to be enjoyed by everyone.
Except for one hideous reason I'm simply not feeling this year's incarnation. And that reason is commentary.
There have been oceans of preening rubbish written so far this tournament about the pundits in the TV studios apparent lack of research or the usual tedious pish from the Scottish broadsheets about how much coverage the England team are getting from broadcasters ostensibly serving an English audience. You'd be stunned to discover how often they mention Scotland on BBC Scotland. In fact I hear that most of their staff are Scottish and they're based in Scotland. For shame.
But I shall not be joining that particular bandwagon for the simple reason that I can't even see the bandwagon let alone hear it. Because I live in Alpine Austria, where we have the choice of watching the World Cup on Austrian or German television. And dear suffering Lord, do I miss the commentary.
Barry Davies, John Motson, Alan Green or even Clive Tyldseley would do in a pinch. I just want someone to talk to me during the games.
My German is reasonably good. I can certainly understand what everyone on the electric television is saying to me. And therein lies the problem. If it was just a noise in the background I could vuvuzela it out and carry on but I can hear what they're saying and it's utter rubbish.
All that your German, and to a lesser extent Austrian, commentator seems to do is tell you what's just happened. Which is nice, but since I have eyes I already know what I've just witnessed and generally don't need it to be confirmed by Toni Polster.
"Ozil, Podolski, Klose……….KLOSE. Good shot," is about the height of it.
Where is Barry Davies bellowing about schoolboy's own stuff or David Pleat singularly failing to pronounce a single player's name correctly? On British television, that's where and you simply do not know how good you have it.
Lineker and Hanson in the studio, over to Jonathan Pierce at Soccer City, let's cross to the England training camp where … I'd type more if I could see the screen through the bitter tears of regret.
I'm hugely fond of Austria but Herbert Prohaska and Emanuel Pogatetz in a Viennese TV studio is simply not good enough.
So next time you think about penning a witty little, mean-spirited diary piece about Alan Shearer not knowing the name of the Slovenian goalie remember that somewhere, thousands of metres above sea level, an ageing World Cup fan is sobbing into his hands as  Paul Scharner informs him for the 90th time that Tevez can hit a good shot.
And before I go, a quick word about England.
TRY AND BE BETTER.
That should do it.
.