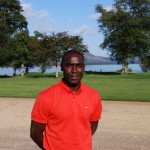 By Andy Cole
16 April 2010
The Premier League title is Chelsea's to lose, but lose it they can. Before anyone starts accusing me of Fergie-esque mind games – just because I am an unashamed Manchester United fan – I acknowledge Chelsea are in pole position, and deserve to be. Winning 2-1 at Old Trafford two weeks ago showed they have the quality of champions.
In my own career I was involved in my fair share of title run-ins, mostly ending in success when I was at United. An equivalent for us of Chelsea winning at Old Trafford was when we went to Newcastle in early March 1996.
That was the Kevin Keegan "I'd love it" season. In January 1996 Newcastle had a 12-point lead. But we had started to close it down. That game in March was vital, and we won. Eric Cantona scored the only goal.
It turned out to be an important victory as we went on to win the Double. We topped the league with 82 points. Newcastle has 78. If that game at Newcastle had gone the other way, it would have been so different. If Chelsea do win the league this season, they'll look back at Old Trafford as pivotal.
But can Chelsea stay ahead? It's the billion ruble question. A look at the four remaining games that United and Chelsea face tell me it could to the wire. United are away at City in the Manchester derby tomorrow. Form goes out the window in derbies (thank goodness, given City's great run). United can win that.
They then play at home to Spurs, having a terrific season. But do I expect United to beat them at home? Yes, just as I expect United to win at Sunderland, then at home to Stoke. In other words, it is possible United will win 12 points. No easy games, but they can do it.
Chelsea face Tottenham tomorrow away. They are good enough to win, but Spurs, seeking fourth, should make it tough. They should certainly then win at home to Stoke, and their final game, at home to Wigan. But the penultimate game is at Liverpool. Again, not an easy fixture, especially if Liverpool are still in the chase for fourth place.
Could Chelsea win 12 points from 12? Yes. Do I think they will? No. Six minimum, maybe 10, probably eight or nine. One would have to think eight points would land the title; even if United won 12, they would have 85 in total, and Chelsea with eight more points would have 85 points and possibly a better goal difference. But you never know. Could Spurs or Liverpool beat Chelsea while the other of that pair draw? Yes. These permutations and possibilities are all part of a thrilling run-in that still has twists left.
United's most tightly fought run-in when I was there was in 1998-99. On the final day of the season, we were at home to Tottenham and needed to win to guarantee the title. Arsenal were only one point behind us and at home to Aston Villa. If we drew or lost while Arsenal won, they would be champions.
We started badly, going 1-0 down to Spurs; Les Ferdinand scored their goal and I could only watch, frustrated, from the bench. David Beckham equalised just before half-time, and then I went on in the second-half, replacing Teddy Sheringham.
In a match like that, even in a run-in like that, the only thing in your mind is "win this game in front of you". The Boss wasn't telling us every day "If you do X and Y, we'll get Z points". He didn't need to spell things out. Your mission is simply to win every game until you've won the title, or mathematically cannot win it.
That day in 1999, Arsenal won their game. Luckily I scored, with my first touch. We won 2-1, and the title. Relief. That was the major emotion.
.
The fee for Andy Cole's column is donated to Alder Hey hospital and sickle cell anaemia research. He works on charitable projects with the sport and media team at law firm Thomas Eggar.
.
This column also appears in The Independent.