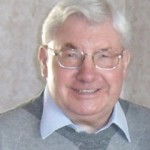 JOHN ROBERTS wrote for the Daily Express, The Guardian, the Daily Mail and The Independent, where he was the tennis correspondent for 20 years. He collaborated with Bill Shankly on the Liverpool manager's autobiography, ghosted Kevin Keegan's first book, and has written books on George Best, Manchester United's Busby Babes (The Team That Wouldn't Die) and Everton (The Official Centenary History).
As Matthew Engel once wrote in the British Journalism Review: "I suspect posh-paper sports writing changed forever the day John Roberts left the Daily Express to join The Guardian in the late 1970s, was handed a piece of routine agency copy and picked up a telephone to start asking questions."
.
.
By John Roberts
2 April 2010
This year's Grand National takes place a week tomorrow, 10 April, and whenever this great race comes around, my mind recalls the emotional triumphs of Bob Champion and Aldaniti, of Jenny Pitman and Corbiere … and the demise of Dark Ivy.
Jenny Pitman, speaking her mind as usual, was adamant. "There's no two ways about it, he's an old bloke," she said. The "old bloke" was John Thorne, a 54-year old grandfather and amateur rider, who was preparing to pilot Spartan Missile, the 1981 Grand National favourite.
Thorne had every right to ride Spartan Missile. After all, he was the horse's breeder, owner and trainer, and it was his ambition to ride in the word's greatest steeplechase. Moreover, he admitted that the public, and particularly the bookmakers, were taking "an exaggerated view of our chances."
Jenny, who had trained Artistic Prince and Lord Gulliver for the race, was talking me through her Grand National horse-by-horse guide, for the Daily Mail, at her stables in Lambourn, Berkshire.
While giving Spartan Missile a maximum four-star rating – "has always been a favourite of mine; a big, strong, powerful horse, a good jumper that will certainly get the four and a half miles" – her comments reflected her misgivings about the rider: "From the punters' point of view, I would like to have seen him ridden by Johnny Francome, which would have made him the best bet in the race."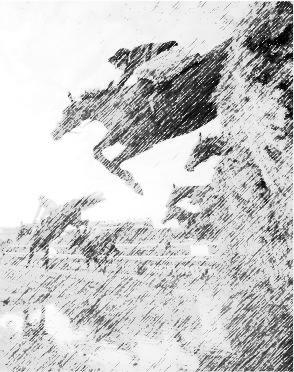 Rating Aldaniti three stars as one of the main dangers, Jenny said: "A very good horse who has had leg trouble most of his career. Could be a danger if his legs hold out. Recent form is very good and is well weighted."
She was proved right in doubting Thorne's wisdom in riding Spartan Missile and was as captivated as the rest of the jump-racing world as Aldaniti and his jockey Bob Champion triumphed over adversity to beat the favourite with four lengths to spare.
This was the final chapter of a story packed with such drama and emotion as to make National Velvet a non-starter and rivalled Seabiscuit for real-life magic, as John Hurt demonstrated with his portrayal of Bob Champion when 'Champions' came to the cinema.
The eleven-year-old, injury-prone Aldaniti, who had almost been retired because of leg trouble, approached the most demanding race of all with a win at Ascot to his credit in his only race of the year, having had just one race – not completed – the previous winter.
Aldaniti's problems were trivial, however, alongside those of his rider. In July 1979 Bob Champion was told he had cancer and had only a few months to live and warned that the only suitable treatment was so severe that it might seem worse than death.
The 30-year-old jockey's response was characteristic. He told doctors at the Royal Marsden Hospital at Sutton, Surrey: "I want to ride Aldaniti in the National."
During the next few months a series of operations and chemotherapy left him a pathetic sight. He lost his hair, and friends who smiled encouragingly at his bedside despaired when they left him. His recovery surprised everyone, however, and in time he was able to leave hospital and embark on a prolonged programme of training and dieting to get race fit again.
Champion's girlfriend Jo Beswick was at Aintree on the big day. "I was looking through binolculars but I couldn't stop my hands shaking," she said. "I just wept with joy when he crossed the finishing line. Bob wasn't winning for himself, but for the thousands of people who have supported him. Nobody has forgotten him. You can't forget someone like Bob. He's one on his own."
.
This is the first in a three-part series in the run-up to this year's National. Next installment coming soon . . .
.