.
Another football transfer window has just shut and again the most commonly traded global commodity has been the Brazilian player. Official data shows players with Brazilian nationality were involved in 1,493 transfers in the calendar year of 2014 (more than any other nation) and they moved clubs for a collective total of $468m (the most of any nationality). A dozen Brazilian internationals are currently making their living in England's Premier League alone.  One player who made the extremely rare move in the other direction, from England to Brazil, was SETH BURKETT, who first went to South America in 2009 for a youth tournament, and ended up signing a contract there, and staying for an extraordinary year of highs and lows … that ended with a murder.
.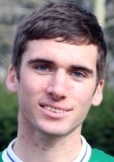 By Seth Burkett
3 February 2015
THE GAME was just 10 minutes old when the No8 that my new team-mates had told me to watch  – "He very good. One year ago he play for Portsmouth," they claimed – was shown a straight red card for an innocuous shoulder barge on an opponent. Naturally he questioned the referee but as soon as he realised the official was not going to change his mind, he reacted angrily, pushing the ref to the floor. Cue a mass brawl, and not the first I would see in my time in this football-crazy country. A linesman quickly joined in, running up to players and hitting them with his flag. What was this place?
A truly special country. Brazil. Welcome to Sorriso Esporte Clube based in a small town in the central state of Mato Grosso.
Little did I know it at the time, but I had followed in the path of a distant relative with my journey to Brazil. Charlie Williams – my grandfather's uncle – was Arsenal's first ever professional goalkeeper, and also played at Manchester City with Billy Meredith, where he became the first goalkeeper to score in a competitive match. Upon retiring, he turned to management.
Charlie was managing the Danish national squad when Fluminese came calling. Fluminese had failed to win the Rio State Championship in 1910 and were seeking some expert guidance to return to glory. Charlie, having won silver at the 1908 Olympic Games in London, had been attracting attention worldwide, and Fluminese's offer of £18 a month was lucrative for the time. That would be the equivalent of around £9,500 a month today. Charlie ended up having two spells at Fluminese, winning the championship both times, and also managed at Corinthians and Botofogo. I discovered all this after I'd returned from Brazil.
My grounding before departure – at Stamford AFC – wasn't as glamorous as Charlie's, and the money on offer at Sorriso was far from lucrative; it was about £120 a month, plus all expenses paid. Neither was the accommodation plush. After a 36-hour journey I arrived at a converted garage on the edge of a favela. 'Casa dos Filtros' (or 'The House of Filters') was to be my home for the season.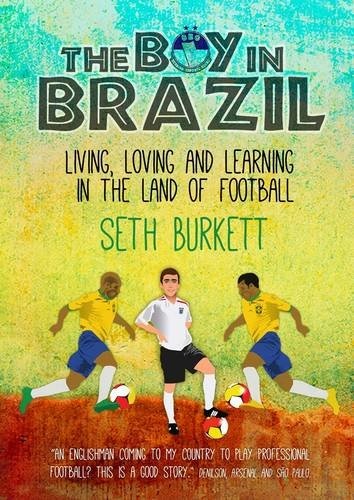 It had three bedrooms and 30 inhabitants. As the only foreign player I was given priority, meaning I got to be in a room of just six. It was tiny: three bunk beds and little room to move. The windows were barred.
There was quite a mix of players in Casa dos Filtros. As with the rest of Brazil, the contrast between wealth and poverty was enormous. On the one hand there was Roger, a rich 18-year-old from Rio Grande do Sul who lived in a gated community and owned an iPhone, on the other was Fernando who hailed from the favelas of Rio de Janeiro. All that Fernando owned in the world was a pair of boots, a toothbrush, underwear, a vest, shorts and flip flops. At the end of every month, Fernando sent the majority of his wages back home to his mother. He was the happiest person I've ever met.
This positivity was infectious. Every morning the team would play music and dance down the aisles of the bus on the way to training. The training itself was intense. Sessions would usually last between two-and-a-half and three hours in heat of up to 500c. Pre-season consisted of 13 sessions a week.
The skill level of the Brazilians was incredible. They were so confident with the ball at their feet, so comfortable under pressure. The attitude toward football was different. In my first session with the senior team at Stamford as a scrawny 16 year old I nutmegged the captain. The next time I received the ball he careered into my shins, putting me out of action for two weeks. In my first session with the professional team at Sorriso I also nutmegged the captain, himself a former European Supercup winner. He came over to me and gave me a high five.
In Brazil, football is an art. Nutmegs are celebrated like goals, coaches are referred to as professors and the influence of samba is evident. Everything is done with the ball. 'Would a musician practise without his instrument', my professor mused.
Despite my shortcomings on the pitch, I was awarded a professional contract with the senior team at Sorriso. It probably had something to do with the vast media attention I was receiving. Coverage of this English interloper was extraordinary. At one point it got so bad that I awoke bleary-eyed to a crew filming me sleeping in bed. To this day I have no idea how long they were there.
My career as a professional started off brilliantly. I made my debut in a pre-season cup game and produced my best performance since being in Brazil. And then nothing. Along with my fellow youth team graduates I was barely allowed to train with the side. Slowly, I began to see the dark side of Brazil and visa complications led to my return to England.
And it was just as well that I did return to England. Months later I discovered that Elias – a gay director at the club who became a good friend – had been murdered. Police knew who carried it out. His alleged boyfriend was seen running naked through the streets of Sorriso after stabbing him 15 times. He is still at large.
Though it was framed as a lovers' tiff, rumours were rife. Elias was a politician, and certain people were getting worried about how powerful he was getting, there were whispers that Elias had been sleeping with certain members of the team – seen as an outrage in such a homophobic place as Brazilian football. No matter the truth, the true corrupt nature of Sorriso Esporte Clube soon came out, to the detriment of the whole team.
Brazil was crazy, humbling, overpowering, and an experience like no other. I soon realised that I had a story to tell. The Boy in Brazil is published by Floodlit Dreams and is available here.
.
More stories on this site about Brazilian footballers
Follow SPORTINGINTELLIGENCE on Twitter / Follow Seth Burkett on Twitter