The first ever all-Traveller world title fight takes place on Saturday in Manchester between Billy Joe Saunders and Andy Lee. With their friend and kinsman Tyson 'Gypsy King' Fury already at the centre of a storm for his controversial views and unconventional behaviour, Tim Martin explores the troubled background to the weekend's unique contest.
.
By Tim Martin
14 December 2015
SIX months ago there was a comfortable certainty in the Traveller community that they were guaranteed a world boxing champion by the end of 2015 – and one to be proud of.
Tyson Fury, self-styled 'Gypsy King' had not long confirmed he would be facing Wladimir Klitschko on 24 October, but Fury was always going to be the underdog in that contest. He wasn't the cert.
The locked-on champion would be produced by the world's first all-Traveller world title bout, scheduled for 19 September in Limerick, between Andy Lee (below right) and Billy Joe Saunders, for Lee's LBO middleweight belt.
Lee is London-born but known to all as Irish. He's just the wrong side of 30. He made a globetrotting assent to the top of the WBO middleweight mountain by fighting in whatever far-flung location required, and has lately been scrapping with all the determination of an unlikely hero in a Hollywood script.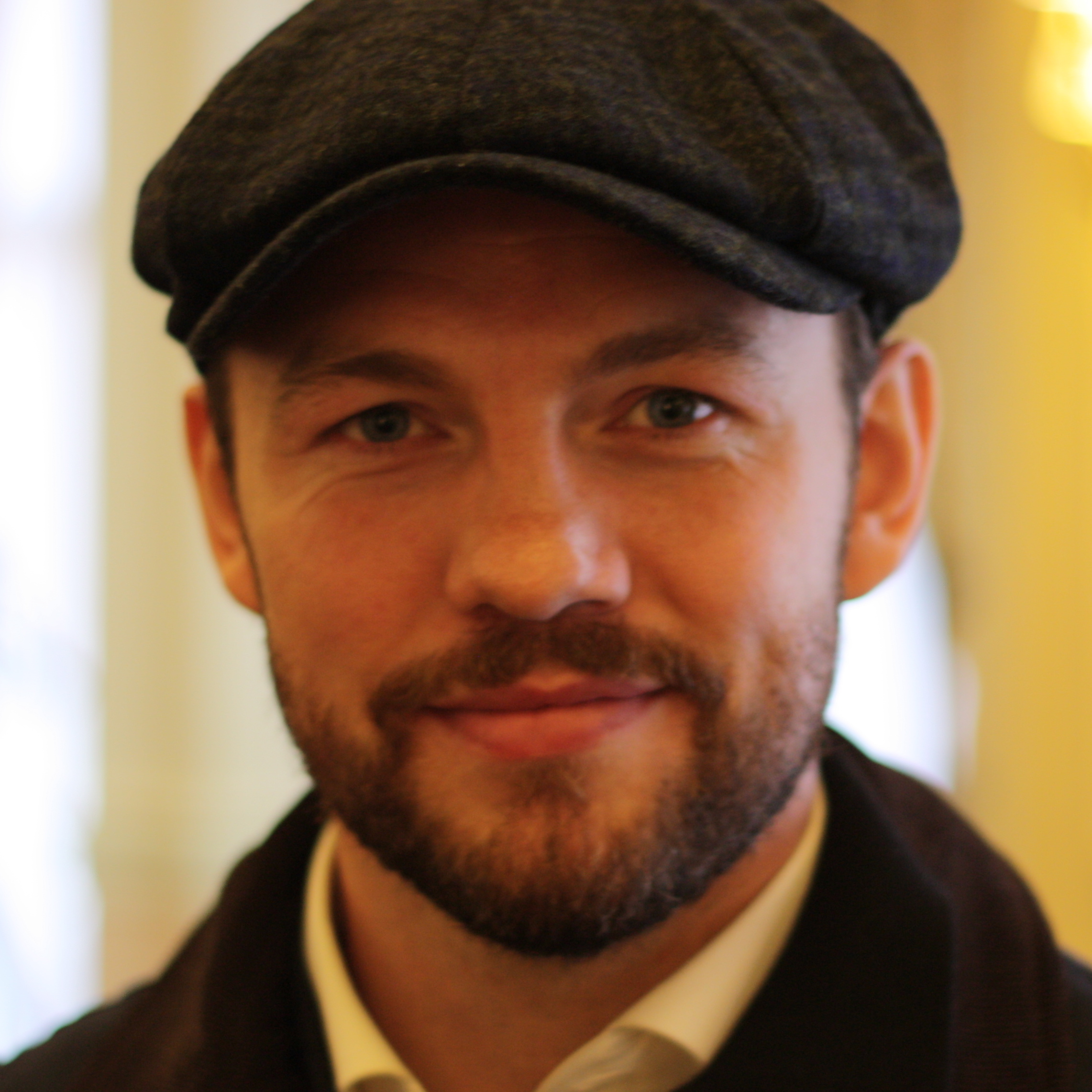 Saunders, 26, was raised on bare-knuckle boxing in Hertfordshire and is a proud Romany Gypsy. He has a mouth prone to occasional controversy. He represented Great Britain at the 2008 Olympics and has had 22 professional fights since, all in the UK. He's won them all.
What an occasion it promised to be, Lee versus Saunders, staged not just in a venue of almost mythical significance – Thomond Park, the home of Munster rugby, and so case-hardened to athletic war that its official slogan is 'Stand up and fight' – but on a weekend of magnitude for Irish sport.
The nation's rugby team had thrust themselves forward as the most dominant force in the northern hemisphere with back-to-back Six Nations wins. Their opening 2015 Rugby World Cup fixture against Canada was happening just hours before Lee was meant to meet Saunders.
But Lee-Saunders was called off, in disputed circumstances, rescheduled for October, and moved. Then it was postponed, again. This coming Saturday, finally, it is due to take place at Manchester Arena in front of 20,000 fans, three months later than expected.
.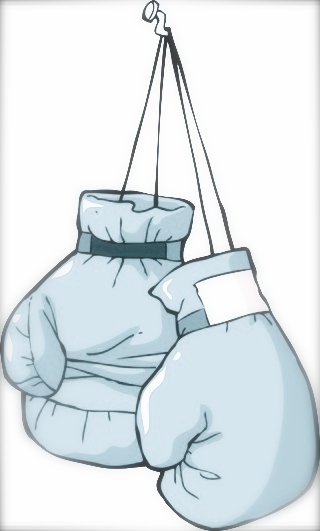 THE HIATUS has been amply filled by Fury, 6ft 9in and as mouthy as he is massive, firstly in the build-up to his tilt at a world title then in the post-win furore. He has been both hero – in the ring, for beating Klitschko, an admirable sporting feat – and villain, for his smörgåsbord of offensive views.
Boxing has never been an arena for angels. Sonny Liston, Mike Tyson, Bernard Hopkins, Floyd Mayweather Jr; these are but a small sample of world champions who've served prison time for crimes well beyond merely disengaging their brains before they spoke.
Fury's drive-by prejudice has nonetheless, on the basis of his religious convictions, damned gay people, affiliated them with paedophilia and declared abortion a sin. He has said in the past he would hang his sister if she slept around. Last week he said 'a woman's best place is in the kitchen and on her back'.
But this is not a story about Fury.
This is a story about two of his fellow Travellers, seeking redemption and glory.
This is also a story about the perception of Traveller communities, and an appalling tragedy that contextualised that, particularly in Ireland, where Lee-Saunders was originally meant to be staged.
And it's about sport, of course. We must not forget the sport.
.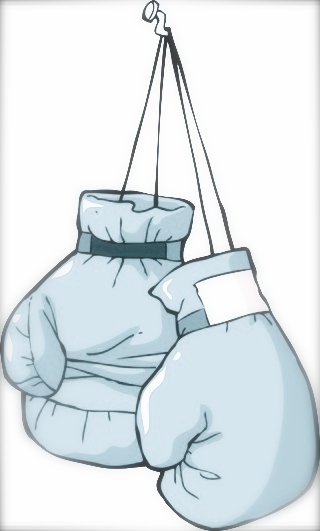 WHEN LEE first became a middleweight world champion a year ago, he did so by way of a right hook so devastating that opponent Matt Korobov lost control of his legs. A series of unrelenting blows followed but it was that set-up shot the fight is remembered for. It's the most reliable of all of Lee's punches. Before Korobov, he used it to knockout effect against John Jackson in Madison Square Garden.
Like Saunders, Lee is an Olympian who boasted an impressive amateur career. He was born to Irish parents in Bow, East London and boxed alongside his brothers at Repton Boxing Club in E2 before he and his family moved to Castleconnell, seven miles outside Limerick, when he was 14.
While training at the St. Francis Club, a young Lee won a silver medal for Ireland at the 2002 World Junior Championships. That inspired the late, legendary Manny Steward to work with him and they later had a seven-year professional partnership that lasted until Steward's death in 2012.
The pair worked together at Detroit's Kronk Gym, from where the boxer launched his professional career in 2006. Since then, he has recorded 34 wins (24 knockouts), two losses and a draw (last time out, in April) in 37 fights. Since Steward's death, Lee has worked with an English trainer, Adam Booth, based in London.
Saunders' training base these days is Macklin's Gym Marbella (MGM) but his home is still a Traveller's site in Hatfield, albeit in a 'luxurious chalet', earned in the ring.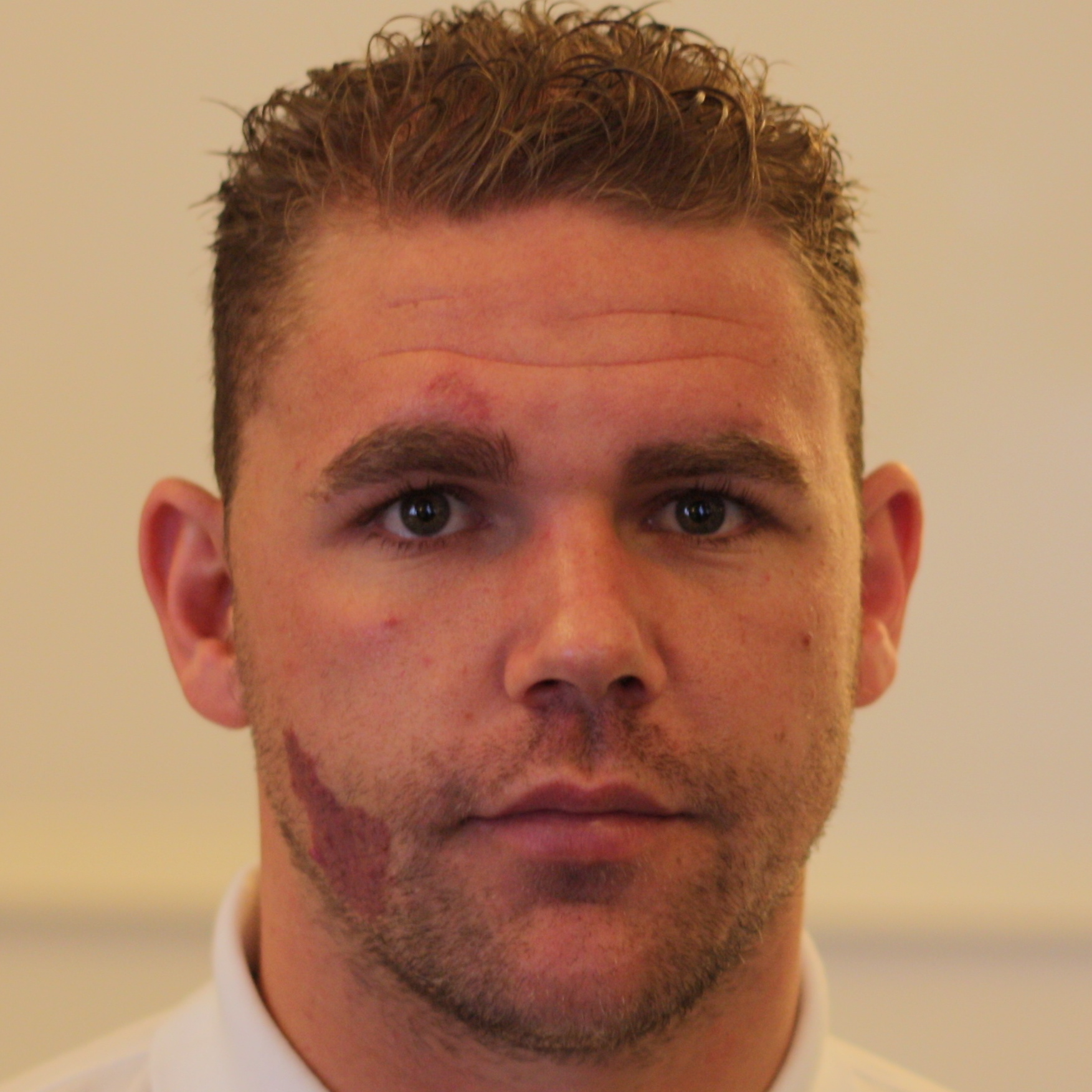 When I met Saunders (left) in researching this piece, he told me that he often returns home from training to find his two young sons, Billy Joe Jr and Steve, bare-knuckle sparring outside. This has the makings of a family business.
Saunders is the great-grandson of the bare-knuckle boxer Absolom Beeney, one of the outstanding prize-fighters who worked the boxing booths of England's show grounds between the wars.
He is fiercely proud of his heritage, and that of Fury, who he has defended through the recent storm. 'The criticism of Tyson is because of who he is and where he's from,' Saunders told yesterday's Independent on Sunday. 'Because he's a traveller, he's not been accepted.'
Fury, it should be pointed out, is one of Saunders' closest friends, as well as Andy Lee's second cousin. Fury's Irish heritage includes a maternal grandmother from County Tipperary and a paternal grandfather from County Galway, also the birthplace of his father, John.
John Fury had his own career as 'Gypsy' John Fury in the 1980s although he is probably better known now for spending five years in prison for gouging a man's eye out in a brawl. He was released in February.
In highlighting what Saunders seems to see as British prejudice against the Traveller community, he went as far as saying that Fury should ditch his British passport and move to Ireland 'where he would be more appreciated.'
The notion that the Irish people as a whole warmly embrace the Traveller community is a moot point, as we'll see. Nor could it be said that the demand for tickets to see Lee against Saunders in Limerick was overwhelming.
.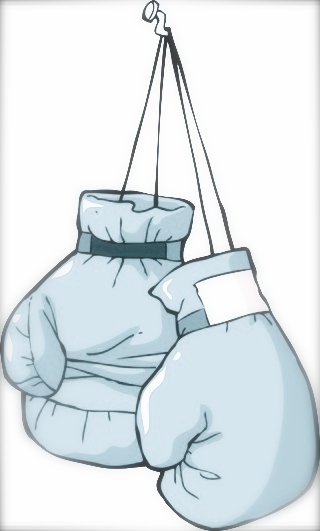 AT ONE stage in the build-up to the initial date, it was proposed that Katie Taylor – Ireland's European, World and Olympic champion – might appear on the undercard. Her brilliance was fresh in the Irish public consciousness after a set of outstanding performances in Azerbaijan as she won a gold medal for her country at the inaugural European Games.
A few days after her appearance was floated as a possibility, Saunders was asked for his thoughts on women's boxing, and spoke on camera to his friend and boxing broadcaster, Kugan Cassius.
'I think women are there for sex every night, hard sex,' Saunders said. 'Cleaning, cooking, washing, and sex. They're not there to put on headgear and get punched. That's my opinion on women, but I'm just a sex maniac.'
His warped viewpoint portrayed a deeply chauvinistic image of his sport at precisely the time when support for Taylor to be included on the Limerick bill required articulation, not just from him, but from all parties.
Taylor responded on Twitter: 'I feel sorry for his wife and daughter if that's his only view of women.'
Taylor did not end up on the undercard, although my own efforts to confirm the reasons for the breakdown in negotiations bore no fruit. On the one hand, one might assume Taylor wanted no part of a bill featuring Saunders, even though he quickly apologised when his remarks were made public and caused a backlash. On the other, you might think Taylor would want to be part of what was scheduled to be a huge occasion.
I couldn't get an answer from any of the parties involved although Taylor's manager Mark Devlin insisted 'there was never any ill will' between him and the organisers.
In any case the Lee-Saunders fight for 19 September was cancelled. The official reason later provided was that Lee had a virus, even though he been training as normal. I was following events closely because this feature originated as an idea to cover the Limerick bout and explore its cultural significance.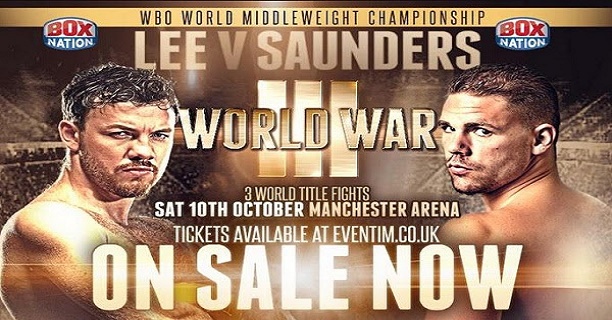 So what was going on? The virus remains the official explanation although sources say this version of events coincidentally came as ticket sales stood at around 7,000, for a venue with a capacity of 34,000. Stadium director John Cantwell said only that the fight was being moved for reasons out of his control. It was rescheduled for 10 October, in Manchester. (Poster, right)
I spoke to Saunders in late August, after the Limerick cancellation, and he suggested that ticket sales hadn't been good there. He also floated the notion that the city's reputation might have put some people off.
'That's what everyone has been saying to me [about Limerick],' he said. 'Stab city. People don't want to go. I'm not saying it's like that now, I've heard the city has changed but it still has that image.
'People I know were thinking, "I'd love to go but it's not worth it." Even though people were ringing me to book tickets, I only had 500 [requests] and that's very unusual.
'Looking back on it now I can see why, because people on social media were saying "Be careful when you get to Limerick." That was disappointing to read. Now, with it in Manchester, I have had 1,000 [ticket requests]. My phone hasn't stopped and tickets haven't even gone on sale. I'm willing to bet there isn't a spare seat left on fight night.'
As it transpired, that fight night didn't happen either. Saunders sustained a cut to the eye in a sparring session and had to postpone his involvement. October came and went without the bout Ireland had been expecting. Sport in any case was overshadowed by tragedy, coincidentally on the day the rescheduled fight was meant to happen, 10 October.
.
A FIRE in the early hours of that Saturday at a Traveller's site (below) in Carrickmines, a suburb of Dublin, killed 10 people, five of them children.
The victims included Thomas Connors, 27, his wife Sylvia, 25, and three of their children, Jimmy (aged five), Christy (aged two) and Mary (five months). Also killed were Sylvia's brother, Willy Lynch, 25, his pregnant partner ,Tara Gilbert, 27, and their children Jodie (aged nine) and Kelsey (aged four), along with Willy Lynch's brother, Jimmy, 39.
More than two months on, there has been no confirmation how the fire started.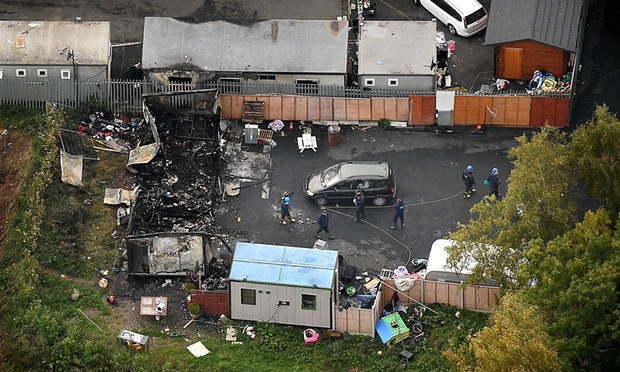 At the time, the Irish Taoiseach, prime minister Enda Kenny, called for a public show of respect for the Traveller community. Ireland's footballers observed a minute's silence before their Euro 2016 qualifier in Poland on 11 October but support from the nation was not unequivocal.
In the aftermath of the fire, 15 survivors were expected to be relocated to temporary accommodation nearby but opposition from local residents scuppered this council plan.
According to the Irish Times, the extended Connors family were forced to live 'in mobile homes on a car park on the Ballyogan Road – a site which council officials say is "not ideal," having neither sewerage facilities nor running water.'
To suppose the actions of local residents would have differed had those survivors belonged to the settled community is to speculate, of course, but denying the right to water after such a horrific event is uncharitable by any standard.
After the funerals for the Connors family took place in Wexford, Taoiseach Kenny was accused of 'state discrimination' for saying he understood why businesses and pubs in Wexford closed on the day. He said there had been 'incidents on some occasions where things have got out of hand'.
Groups of Travellers responded by protesting outside Leinster House, Ireland's parliament, to demand changes to Traveller accommodation and force their government to act on Traveller discrimination.
The fire had nothing whatsoever to do with boxing, or any of the fighters in this story, but spoke volumes for the standing of the Traveller community in Ireland. A tragedy that should have united a society instead became divisive. A local councillor, Josepha Madigan, who in 2014 had opined that building Traveller accommodation on valuable local land would be 'a waste of valuable resources', was targeted on social media for a perceived slight on the dead.
She had given a post-fire interview in which her historic suggestions had been questioned and in which she explained her point had been 'from an economic perspective, not anti-Traveller.'
One critic called her 'a racist cunt' and 'a heartless piece of sub-human shite' and urged that 'somebody will take you out, end your miserable existence, and if they can't, they'll find members of your family.'
To repeat those threats here is not to give them any credibility above their reality. They were made, almost certainly, off the cuff and fearless of reprisal. In that sense they were not unlike Fury's threat that journalist Oliver Holt, who reported his comments about homosexuals and abortion, would have his jaw broken 'with one straight right hand'. They were made as if it no longer matters what you say on platforms you think are 'only' going to be viewed via the internet.
This is a hugely complex problem, it goes without saying. Not social media, but the marginalisation of a community, the wider community's response and the response to that. We can all baulk at the more extreme beliefs of Fury but his societal norms demonstrably differ from most.
.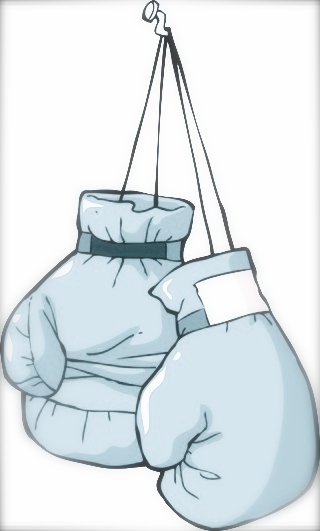 MIKE DOHERTY of the London-based Traveller Movement says in any case it is wrong to pigeon-hole the Traveller lifestyle. 'Gypsies and Travellers are expected to be responsible for and apologise for the actions of everyone who is considered a gypsy and Traveller,' he tells me. '[But] the legal system recognises that it's the individual that causes a crime, not a whole ethic group.
'When Peter Sutcliffe did what he did, the Bradford community weren't somehow seen as responsible for him. There was no sense of collective guilt. The mayor of Bradford didn't have to make a speech to apologise on behalf of the Bradford community. That's often not how the conversation runs for Travellers. It's more a case of "You people don't half leave a mess" and I'm thinking "Well I don't".'
Billy Joe Saunders himself says: 'It's a shame that when people think about Travellers they tend to think about robbing and thieving. That's not the case.'
He tells me: 'People need to step back and see that this fight is bigger than our Travellers' stories. He [Lee] is representing Ireland and I am representing England. Look at it differently. People should be saying "These boys have come from tough backgrounds but they aren't the robbing type."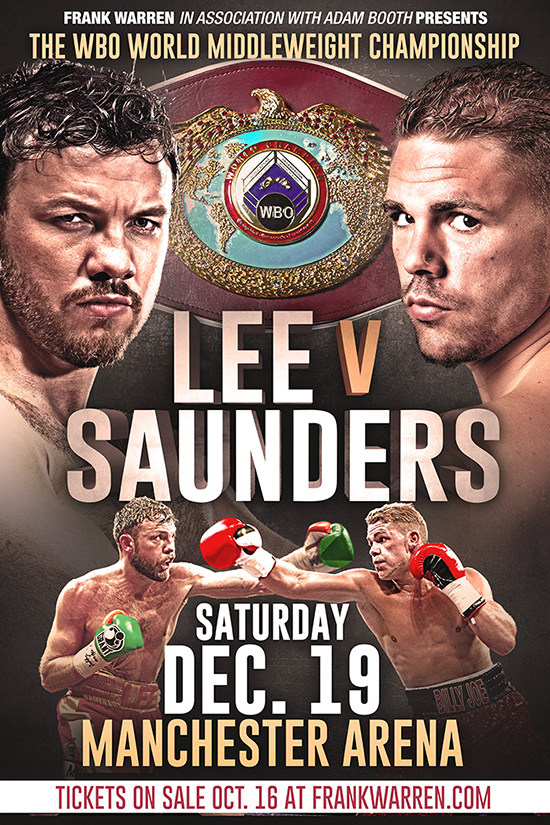 'That happens in all cultures. This idea that we should all be tarred with the same brush needs to stop. People should see what we are doing for our community and appreciate that we are two genuine men. We are doing big things for our country and we deserve a little leeway.'
Andy Lee says: 'I come from a generation of middleweights that didn't fight one another [meaning Matthew Macklin, Martin Murray and Darren Barker] and that was a shame, but Billy and I are rivals in our community, in our division and in world boxing.'
Some 200 miles north of Saunders' Hatfield home, Jennings Gym in Chorley, Lancashire, is a venue where numerous Traveller boys are trained under the watchful eye of Traveller coach Mike Linfoot.
Linfoot says the youngsters under his supervision have no interest in Fury's views outside of sport. They don't care what he has to say about homosexuality. Their focus is solely on his boxing and where it has taken him.
Saturday's title fight, he says, will be an unmissable one-off in their community.
'Every Traveller in the country will be talking about this for weeks after the event. Hour after hour on campsites, fathers and sons will analyse it. Everyone wants to say I was there.'
His group look up to Fury, and Saunders, and Lee, because, he says: 'They aren't spoken to the way young Travelling boys usually are. The boys understand Andy, Billy Joe and Tyson don't hide their heritage, like a lot of other people feel they have to.'
.
Tim Martin is on Twitter @tim_martin4. This piece was funded by a Sportingintelligence bursary. Find out how to apply for support to tell a story that matters.
.