.
Portsmouth's High Court victory last week showed supporter ownership is growing in credibility. But the relative anonymity of its creator Brian Lomax says much about the game's priorities, according to Tom Young.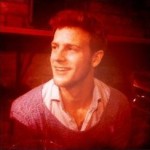 By Tom Young 
15 April 2013 
On Wednesday last week, after the latest in long line of High Court dramas, Portsmouth became the country's largest community-owned football club. With Bury, Leeds and Coventry in various states of disrepair it might not be long until the model grows further still. Supporter ownership is gaining momentum.
There's been an oversight though. Brian Lomax – the man who invented supporters' trusts from a housing charity in Rugby, led the movement through its crucial first years, saving dozens of clubs – is not widely known. He should be.
"Brian is a pioneer," says Andy Burnham, shadow secretary of state for health and former chairman of Supporters' Direct. "But for so long football hasn't been ready for him. He has been preaching alone."
The history of supporter ownership is bound up with the life story of Lomax (right). It began with a boy riding his bike around Cheshire in 1956. When Lomax was seven he was Altrincham's only away fan. He cycled alone around the county, to Northwich in the west and Macclesfield in the east, following his team as they fluttered down the Cheshire division.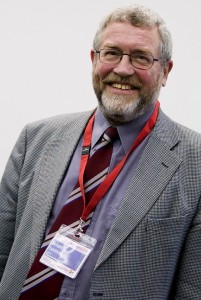 Greater Manchester's dogged rainfall doesn't much encourage long bike rides, but Lomax peddled everywhere. "Eventually the club were told about my bike rides and they let me travel on the team bus," he says.
Lomax's away day travel was warmer and drier but Altrincham continued to underperform – losing 22 matches in a row in 1960. The club looked destined not only for relegation but liquidation. So Lomax, by this point a wizened 11-year-old, wrote a six-page letter to the local paper, pleading for someone to save his beloved Altrincham.
Two local businessmen, Noel White and Peter Swales (latterly of Manchester City) read Lomax's letter and bought the club. His passion, they said, was the reason for their move. The pair wiped out the club's debts, recruited various ex-internationals and built it into a giant-killer.
Attendances shot up; and Lomax was no longer the club's only away fan. Although it took these traditional chairmen's intervention to wipe out the club's debts, with his letter Lomax felt the power of fan activism. And with the majority of player wages coming from fans cranking through the turnstiles, the implications of what engaged supporters could do for balance sheets was clear.
"That feeling that you were turning a club around really hit me," says Lomax. The experience stayed with him.
After studying theology at Cambridge, Lomax moved to Rugby where, in 1983 he took on a dormant charity started by two probation staff, which provided temporary accommodation for ex-offenders.
Lomax immediately realised that housing ex-offenders in self-contained communities prevented them integrating with society. So he registered Mayday as a new charity and set up a system of temporary housing – this time not just for offenders but also low income young families and those with learning disabilities. The aim was to provide training for independent living so Mayday gave tenants a gradually increasing degree of responsibility; from paying the bills, to seeking work and ultimately becoming self-sufficient.
"It's simply a case of telling people that they can do more, have more of an impact and share the spoils," he says.
According to Lomax, Mayday thrived because "it was like a golden thread. The more people felt enfranchised and responsible, the more effort they put in."
Supporters of fan-owned clubs such as AFC Wimbledon, Exeter, Swansea, Wycombe Wanderers and now Portsmouth may recognise something in that sentiment.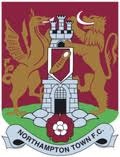 During the same year, in January 1983, Lomax took his nine-year old daughter Emily to see Northampton Town. She was immediately hooked in that way nine-year olds suddenly are, and for the next eight years Emily forced her dad to take her home and away.
In 1992 the club fell into administration at the hands of chairman Michael McRitchie.  Lomax, from his childhood Altrincham experiences and now with his daughter at Northampton, was keenly aware of what clubs mean to communities – and in his case, families. They were priceless assets that needed protection. Emily had been involved in an occupation in her first term at university and Lomax was inspired into activism. He decided to react.
So, with the principles and successes of Mayday humming within, he set up a supporters' trust – the first ever.
It was established in January 1992, after 600 people attended a public meeting to discuss ways out of the club's financial crisis (it was £1.6 million in debt). Lomax had decided the supporters needed to feel those same obligations that Mayday residents felt.
"They needed responsibility, to be more than just turnstile fodder," says Lomax.
The trust had two aims: to raise money and to seek representation for supporters in running the club.
"We didn't want the bucket collections ending up straight back in the same pockets of those ruining the club," Lomax says.
Northampton Town was saved, and the trust was given two democratically elected members on the board (Lomax was one of them) in exchange for the money raised.
Lomax's idea had worked. It continues to work: there are now 170 supporters' trusts in the UK.
There had been other supporters on boards. Manchester City's chairman Franny Lee created a role for Dave Wallace, the editor of a City fanzine, but it was ceremonial. Lee was irked the moment Wallace spoke about over a managerial appointment. He was soon gone.
What set Lomax apart was that he linked his presence to the legal shareholding of the trust, which was a representation of the money fans put in.
"He was in the room on the same terms as any other director," says Dave Boyle, consultant and former chief executive of Supporters' Direct. "He wasn't a token. Fans' money was real money and deserved respect. He was there to ensure it."

Lomax was a political animal too, having stood as a Liberal Party candidate in the 1970s.  He could make alliances with other board members; do things they couldn't, such as negotiating with the local authority. Northampton had been in need of a new ground for 70 years and were no nearer until Lomax got involved.
By proving his worth, Lomax made a success of the role of fan director. "He created a position that people elsewhere aspired to for their clubs. That was his genius," says Boyle.
Northampton's trust model quickly gained attention amongst engaged fans up and down the country.  Lomax's reputation spread to clubs whose supporters were also battling with their owners.
Lomax – still busy with his job at Mayday – helped them set up trusts in his spare time, giving them stakes in the club they were helping to save.
The turning point for supporter ownership came in 1994. A young press officer, Phil French – who went onto become head of policy at the Premier League and chief executive of Supporters' Direct – was working for the government's Football Trust.
French was attending a cheque presentation to mark the opening of Northampton Town's new Sixfields Stadium and Brian Lomax, at this point still an elected director on the club's board, was helping to give a tour of the new ground.
"I had never met him before," says French. "But I became engrossed in conversation, talking about supporters' trusts. He was so modest but yet quite mesmerising." After the game, French sought out Lomax to hear more, so taken by this strange concept of fan ownership. "I was an instant convert to its huge potential," he says.
French could not forget the conversation but at the time was in no position to do anything with it. Years later, though in 1998, Andy Burnham was recruited as the secretary of the newly established Football Task Force. French, still with the Football Trust, had been asked to help Burnham out.
"I just told Andy to go and listen to Brian Lomax," says French. "He did, and saw the potential too. He came back completely taken aback by what he'd heard."
Burnham and French decided that supporters' trusts should be encouraged nationally. Working for Chris Smith had given Burnham access to the levers of government and Smith was receptive to the idea. After months of wrangling Supporters' Direct was born at the Labour party conference in 1999, with the purpose of enabling fans to take stakes in their clubs. Lomax, the man who came up with the concept, was its first managing director. It was a natural fit.
"Supporters' Direct just seemed to be the same job as Mayday," says Lomax. The principles were certainly similar: empowering ordinary people, changing the system to transfer responsibilities to the powerless. "That's just as true in football as it is in housing."
Supporters' Direct today, under the stewardship of David Lampitt, is a sophisticated, politicised body.
It still helps fans form trusts but as the possibility of real reform grows stronger, it has focussed on lobbying.  But when Lomax set up Supporters' Direct in a borrowed room in Birkbeck College in 2000 any such structural change was highly unlikely: the idea that ownership models were broken was aggressively rebutted by the Premier League, Football League and FA (they are, perhaps unsurprisingly more open to dialogue these days).

"We [Supporters' Direct] were more like counsellors for fans back then," says Lomax, who spent much of the early 2000s shuttling between Rugby, London and whichever beleaguered group of fans – Enfield, Wimbledon, Tranmere, Rotherham – needed him.
And when ITV Digital collapsed in 2001, leaving many clubs budgeting on a television bounty in tatters, Supporters' Direct was hugely stretched.
But Lomax, and a tiny team of case workers – Lee Shailer, Dave Boyle and Steve Warby – still trudged around the country forming trusts, which in turn bailed out their clubs.
This period should not be glossed over: many of the Football League's historic clubs could have been liquidated. The fact that they weren't is largely down to Lomax.
"Brian has been the centrifugal force. He kept the whole thing afloat," says French. This work created a huge strain, which could have contributed to a heart attack, and his retirement in 2003. He returned as chairman in 2005, before finally stepping down in 2009.
Lomax's work continued after that though. Uefa, a governing body that has a deeper affinity with the supporter movement than its English counterparts, noticed Lomax's achievements and invited him to sit on its Club Financial Control Panel as the sole English representative, in 2009.
The role was to help mould the Financial Fair Play Rules, at the time. Lomax discussed his role on this website more than three years ago; that article shows how FFP has evolved since then.
More than just supporter ownership, Lomax also kick-started the drive for anti-racism agendas within clubs in the 1990s. He created the country's first equal opportunities policy in professional football while he was at Northampton. Almost every league club now has one too.
"At the time you couldn't get the clubs to take the race issue seriously," says Burnham, adding that some chairmen even refused to sign the Kick It Out charter. "It's unbelievable how far ahead of his time he was."
Lomax is highly regarded by those working for supporters within football, and was awarded an OBE in 2009. Outside those circles though, he's largely unknown.
Democratic club ownership structures aren't exactly headline news, but even by the football media's often myopic standards, the anonymity of Lomax and his work seems puzzling. Because of him, Supporters' Direct has helped 50 clubs by showing them how to sustainably – and democratically – run themselves.
He started work immediately. Only a month after Supporters' Direct launched, in October 2000 Lomax guided a group of Lincoln City fans into forming a registered trust and becoming a the largest shareholder in the club, at the time facing administration.
In 2001, after chairman Tony Petty had effectively fired most of the squad and the club were facing the bailiffs, Lomax helped form the Swans Trust. The club went on to the Premier League and, in March this year a League Cup.
In 2002, Lomax helped the newly-formed York City Supporters Trust buy the club after it went into administration at the hands of chairman Douglas Craig.
Not just an emergency service, Lomax has also helped form entirely new entities, with his work at phoenix clubs such as AFC Wimbledon and Enfield Town. The country is dotted with Brian Lomax's democracy.
Perhaps there is an explanation for Lomax's low profile, though. His absence on the roll call of English football's great and good says much about the sport's historical perception of supporters.
The step from tolerating fans as paying customers of diminishing importance to treating them as stakeholders is a big one. Lomax, so doggedly pursuing the latter, was a man out of time. "While the game was being dragged violently towards commercial principles, Brian was the sole voice saying the opposite," says Burnham.
Football's authorities appear to be catching up with Lomax now.
In January, Premier League chief executive Richard Scudamore insisted that Swansea's model – 20 per cent supporter owned – "is about as ideal as it gets."
The Culture, Media and Sport Select Committee now repeatedly calls for the game's authorities to better enable fans to buy stakes in their clubs. And Portsmouth's success shows the model could work for larger clubs too, a question mark which has long hung over the movement.
Yet Lomax is still not widely recognised. Far removed from the self-promoting, self-titled 'football men' that dominate the sport's media coverage, he will consider his low profile nothing other than a relief. He has retired in peace. But his reputation should be addressed.
A man that – from a bicycle in Altrincham, via a housing trust in Northamptonshire – created a bright spot in a sport with depressingly few, deserves a little more acclaim.
.
How Lomax changed football
1992: Created the first supporters' trust in 1992, forming Northampton Town. There are now over 170 trusts with over 300,000 members
1996: Launched the first equal opportunities policy in professional football. Almost every league club now has one
2000: Started supporter ownership in the UK, launching Supporters' Direct in as its first managing director. Thirty clubs are now owned by their supporters.
Find out more about the work of Supporters' Direct by clicking here
Follow Tom Young on Twitter here @TomYoung17
Follow SPORTINGINTELLIGENCE on Twitter