*
Jamie Carragher and Phil Brown have taken up arms for those countless young hopefuls who are told they will be football stars, promised the earth, encouraged to dream – and then cut adrift. Ian Herbert asks why no-one is likely to listen to them.
.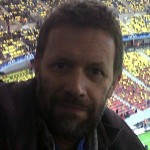 By Ian Herbert
11 February 2013
Tell me why no-one is likely to listen to Jamie Carragher's pleas for the schoolboys who are being failed by a sport which builds them up and spits them out.
Probably because the world only wants to know about those who occupy the floodlights' glare. But just consider one staggering statistic: there are around 10,000 boys in our youth development system at any one time. That's why hundreds are disappearing into obscurity, all those hopes dashed and wondering how to start their lives all over again.
Carragher, who announced his Liverpool retirement last week, addresses the issue in a documentary for the BBC's Inside Out strand tonight, in an episode presented by Phil Brown.
Carragher says that preparing boys for falling off the carousel is important. "It's difficult talking about that type of thing because you don't want them to think that you don't think they're going to make it," he says.
"You always want to push them on a football side of things – but [you're doing well] if you get one out of every year group – especially at a club like Liverpool where standards are so high."
But the root of the problem lies in the sheer numbers of boys that the clubs are taking on.
Some of them are on club's books by the age of eight, which is ridiculous, considering that you can't always tell if a talented 15-year-old will make the grade – let alone one who is only midway through the primary school system.
Boys shouldn't be any younger than secondary age when they start this journey. Let the Football Association look after training of boys beneath that age. And when they're a little older, say 12, then let the clubs in.
Clubs can't help themselves. They're all hunting high and low for the next Jack Wilshere or Wayne Rooney and it's quite possible that Financial Fair Play might make the problem even more acute. Money spent on youth development doesn't count in the final FFP reckoning, allowing clubs to laid out as much as they like in that area.
There is a growing sense that this escape clause could result in the big clubs hoarding more of the best young players than ever – working on the percentages of one being a megastar – because FFP limits them laying out on established professionals.
But the consequences of recruiting a six-year-old, telling him he's going to be a professional footballer, allowing that idea to take hold over perhaps a decade – and then releasing him, are profound.
Some of the effects are detailed in a gem of a book Every Boy's Dream, by the writer and broadcaster Chris Green, which tackles this subject in great detail.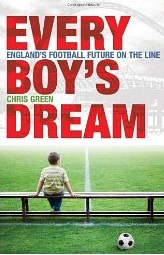 There's an inevitable impact on his social and educational development and for some the fall can be hard and fast.
Beyond the bounds of Green's study, there are some sad cases. Carl Ansell, on Wolves' books, drifted into a life of crime and a court appearance on burglary charges after football spat him out.
I've written in The Independent and elsewhere on the inconceivably sad story of Reece  Staples, once of Nottingham Forest, whose life was over at the age of 19.
Michael Kinsella, a talented Liverpool Schoolboy goalkeeper, was on the books of Liverpool, Everton, Bury, Tranmere and Stenhousemuir before plunging off the carousel and into the drug trade. Four spells in jails around Europe followed, culminating in a final stretch in Walton prison.
Figures recently released by Xpro, the professional players' charity, show there are now 129 former footballers in jail in Britain – many serving time for drug offences.
There are plenty of clubs trying to keep their boys in touch with reality.
Manchester City are the exemplar, sending their scholars to the local private school, St Bede's College, in south Manchester.
Watford have a very strong link with the Harefield Academy secondary school – where most of their youngsters with club contracts have been educated.
Tonight's BBC programme traces how Kinsella, who completed a sports science degree during his last period in custody, has established an organization, On SIDE, at Liverpool Hope University, to help young ex-players get into education or employment.
But that doesn't resolve the supply/demand imbalance – and the need to make football at the age of eight a source of fun, not selectivity – casting the net far and wide to catch every fish and then throwing the majority back out.
Aston Villa's academy manager Brian Jones tells Chris Green: "The argument is that you are coaching more boys and making them better players. But psychologically, I think you are building up such hopes so when you reach the stage to say 'I'm sorry you're not good enough' it kills them. It finishes them off."
.
BBC Inside Out goes out on BBC One in the North West and North East at 7.30pm tonight. It's also available on the BBC iPlayer.
Ian Herbert, who has been shortlisted as Sports Journalist of the Year in the prestigious Press Awards,  is The Independent's Northern Football Correspondent (see archive of his work here). Follow Herbie on Twitter here.
.
Follow SPORTINGINTELLIGENCE on Twitter
Sportingintelligence home page