By Nick Harris
SJA Internet Sports Writer of the Year
23 November 2011
Manchester City's 2-1 defeat last night at Napoli means their Champions League destiny is no longer in their own hands.
Bayern Munich, the current leaders of Group A, visit the Etihad Stadium a fortnight today but City know even if they beat the Germans, it won't necessarily be enough to get to the last 16.
Napoli, in pole position to join Bayern in the knockout phase, play the section whipping boys Villarreal the same night. If Napoli win, City can't go through, whatever they do.
Sheikh Mansour must be feeling slightly edgy.
His calculated gamble on City depends on high-level, sustained success and make no mistake, his investment is the biggest gamble in English football history. He's already spent approaching £800m since the summer of 2008 on his City project and he needs success on the pitch, and quickly, to make it work.
Why? Because Uefa's Financial Fair Play rules effectively apply from this season. (Not a clue on FFP? Start with this Q&A from last year).
The bottom line: cut your losses or get fined, and in extremis, get kicked out of Europe in a couple of years' time.
Even Roman Abramovich didn't splash as much cash so quickly at Chelsea as Mansour has done at City. Nor did he do it against the clock as Uefa tapped their watch and yelled at the billionaires: 'Time please'.
If Mansour's gamble comes off then City will be Premier League contenders for years to come and winners of the title soon, more than once.
Success, funded by the inherited petrodollars of Abu Dhabi, will beget financial success.
Sponsors will flock in. City will play to huge, happy, spending crowds. TV will adore the rising Blue Moon. Star players will feel the pull. The virtuous circle will wrap the faithful in a warm fuzzy embrace and jig them up and down in blissful Poznan.
And if the gamble doesn't pay off … if City spend too much and fail to meet the new FFP rules (as they look on course to do) …
Then Uefa have a problem. They'll have to decide whether their FFP break-even requirement is hard and fast or soft n'easy to wriggle from.
With this in mind, here are 10 reasons why City need to win the Champions League, or get close (and soon), why they face a tough time (and how they might get through).
.
1  Financial Fair Play isn't fair and stops benefactors playing
FFP was originally conceived as a means to prevent clubs getting laden with debt in order to make themselves more competitive than they would be 'naturally'. There was a feeling within Uefa circles around 2008 and 2009 that the Glazers' leveraged buyout at Manchester United was a bad thing that didn't need repeating, and that the Hicks-Gillett takeover at Liverpool was also hugely problematic.
By the end of 2009, however, there still wasn't consensus about how to tackle this issue of debt. Uefa put in place an independent 11-man Club Financial Control Panel, chaired by the former Belgian prime minister, Jean-Luc Dehaene, to look at the issue. The CFCP, which included Englishman Brian Lomax, the founding father of the football Trust movement, disagreed among themselves on the way forward.
Uefa's leader Michel Platini made it known privately he wanted debt essentially banned and leveraged takeovers stopped. He wasn't on the CFCP, though. Members of that group saw the impracticalities of trying to ban debt. Some debt is 'good': with no debt, there are no mortgages for example, no start-up loans for business, no capital bridges for worthy, sustainable projects. They also realised United and Liverpool couldn't retrospectively become 'un-leveraged'.
Some of the members believed all benefactor funds should be banned. Lomax, a self-confessed radical on these matters, would have insisted on fan-owned club structures, left to his own devices. But he's also practical, so he personally didn't want to end benefactor funding completely. He talked to me about various related issues for an article linked here.
Then a short time passed, and clubs got involved in shaping the process. And debt was no longer an issue, or an FFP target, per se. But clubs 'breaking even' became key, and benefactor loans were to be effectively phased out over time. And by summer 2010 we'd arrived at FFP as it now stands. (Uefa's website can give you all the detail you require, including a PDF download of the official FFP rulebook).
In short, don't lose more than £39m this season and next season combined, in the first two-year FFP Monitoring Period (MP). Don't lose more than £39m between now and summer 2014 altogether. (The second MP, three years). Don't lose more than £25m between 2012 and 2015. (The third MP, three years). And so on, until clubs are no longer allowed to spend any more than they earn. Spend more, and face fines or bans.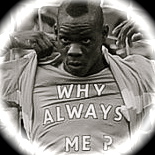 This system favours the 'naturally' big clubs, clubs like Manchester United and Barcelona, Real Madrid and Bayern Munich and Milan. Clubs with big stadiums and lots of fans and lots of big-name sponsors. Clubs who can spend a lot of money because they make a lot of money.
And it's not fair on any club who want to use money from a perfectly respectable benefactor to fund them, be it a wealthy individual or a local company.
Manchester City's misfortune is that their sugar-daddy oil trillionaire came along just as Uefa were coming up with FFP, and if Uefa are serious about implementing it and policing it then City could be in trouble. Unless they win everything in sight, quickly.
.
2  Sheikh Mansour needed 'accelerated investment', and that's risky
Once it became obvious to City that Uefa were serious about implementing FFP, they had a decision to make. Should they accept it will take many years to grow organically to catch up with the big boys at United, Barca, Real, Bayern et al? That would involve being prudent from the announcement of the FFP framework onwards in early summer 2010, and not splashing out on fancy players and big wages. It would mean trusting a good coach to improve the squad then at his disposal. (See that squad's stats from 2009-10).
And because City had already made an operating loss of £74m in 2008-09, then £126m in 2009-10, they might have decided 'No more losses if we want to have a good shot at meeting the FFP criteria.'
City and Mansour took a different path. Accelerated investment. They bought more than £150m of players in the 2010-11 season, and spent another £53.6m net in the summer of 2011. That's more than £200m of talent, plus wages of up to £10m per man per year to attract the best of those players, after they knew the FFP rules and timetable. Within Uefa it was duly noted, albeit quietly, that this wasn't necessarily a club running 'in the right direction'.
The rationale behind City's approach is that the accelerated investment will buy City rapid success on the pitch, and indeed that started with winning the 2011 FA Cup. The rationale says that with accelerated success comes regular title challenges in the Premier League, regular Champions League football, and all the additional TV and commercial income these accrue.
And therein lies the gamble. If it all comes together, they'll make the money they need to meet FFP. And if it doesn't, they won't.
The table at the bottom of this article shows a 'best case' and 'worst case' scenario of income and expenditure for this season and next season, just to illustrate the stark different outcomes at the first monitoring period alone.
.
3 Sheikh Mansour's project is about tourism, not altruism
City's annual report and financial figures for 2010-11 were released last week and can be downloaded free at this link on the City website.
Look on page 35 at chief operating officer Graham Wallace's statement, and it begins: "The 2010-11 financial year has been characterised by ongoing investment in Manchester City Football Club's capabilities both on and off the pitch as part of a long-term transformation plan for the organisation. The primary focus of this investment, as with that of the prior reporting period, has been to provide the Club with a strong foundation upon which it can achieve long-term success and sustainability over time."
In other words, the investment has focussed on players and their wages. City's desire and intention to be a genuine community club doing good work in Manchester is sincere, and funded. But of the c.£800m Mansour has spent so far, around £400m has gone on buying players and £390m on wages, a very large percentage of that on players' wages.
Sheikh Mansour is not investing in Manchester because he had always loved Manchester and had a special affinity to City, although that may well develop over time.
He bought City because the Premier League is by far the most high-profile sports league in the world, and gives him a global platform to promote Abu Dhabi. Most of City's key sponsors, including Etihad Airways and the Abu Dhabi Tourism Authority, are in the same promotion game. It's about the diversification of an oil state's portfolio with one eye on a post-oil world. It's about tourism, not altruism.
If Mansour wanted to be altruistic and help transform communities, £800m would make some impact at grass-roots level in Africa. But he's chosen City because it's about exposure. But exposure only comes with sustained success. There's no point in spending a billion to be mid-table in the Premier League or to play in the Europa League. That's not the way to a sustainable future, or to sell more beach holidays.
Winning the Champions League does that.
.
4  Going deep in the Champions League can make tens of millions of pounds difference against a group-stage exit
The club that made the most money from central Champions League funds after exiting in the group stages in the 2010-11 season was Panathinaikos of Greece, who made €22.37m (£19.3m), and that included a hefty sum of "market pool' TV money.
The club who made the most from Uefa central funds was Manchester United, despite being only runners-up. They made €53.2m (£46m). A breakdown of what all 32 group-stage clubs earned in last season's event is linked here, and this season will be similar but a bit more.
On top of central funds, the more games you play, the more gate receipts you get, the more perimeter advertising you get, and the higher the chance of a sponsors' performance bonuses if you actually win the thing. The difference between a group-stage exit and winning can conservatively be put at £30m-plus, with a sliding scale in between. That's a lot of money.
City's run in the Europa League last season earned them around a fifth the amount they might win in the Champions League this season. If they fell into the Europa League this season, it wouldn't only be a distraction to their domestic ambitions but not especially lucrative.
.
5 TV income is key – and TV income is driven by being high in the Premier League, and in the Champions League
Have a look at the graphic at the bottom and see City's growth in TV income from £48m in 2008-09 to £54m in 2009-10 to £68.8m in 2010-11.
Now have a look at this link and see their TV income from the Premier League alone last season: £55.5m. Which means in total from the Europa League and the domestic cups their other TV income was £13.3m.
In order to be getting anywhere near the FFP requirements for the first monitoring period, City really need a total income this season well above £200m, and ideally a good bit more. (They made £153m in 2010-11).
There is limited absolute growth potential in ticket sales (£19.7m in 2010-11), even with a sizeable percentage rise.
Which means City need TV income to leap from £68.8m closer to the magic £100m, as well as commercial income to climb from £64.6m towards £100m too.
And to get that £68.8m TV money closer to £100m they need to go deep in the Champions League this season. The quarter-finals would help and winning it might do it.
.
6 Commercial income could be the deal-breaker to meeting FFP rules, but City need success to drive it
Earlier this year City announced a 10-year sponsorship deal with Etihad that caused all manner of controversy because it had a whiff of suspicion about it. It's worth around £340m-£350m over 10 years to City in exchange for the airline, owned by Sheikh Mansour's relatives, sponsoring the club's shirts, stadium and new academy.
Personally, for reasons explained in a piece in August, I think it can be justified on its own merits and not solely as a 'mates rates' fudge to help City meet the FFP requirements. But key to that deal being defensible is that City had finished inside the top three in the Premier League, and had qualified for the Champions League, and might in other ways now consider themselves part of a wider peer group including the continent's genuinely big clubs, like United, Real, Barca and Co.
City now need to sustain success at that level to warrant continued high levels of commercial investment.  It's fine doing one big deal with Etihad and several smaller ones with other companies from the same region that everyone knows have vested interests in the wider ownership structure of City. But if those deals are to get even bigger, or City are going to attract wholly unrelated parties, then they'll need high-level success, sustained.
.
7 The heat is on: breaking even could already be tough
Forecasting the gate, TV and commercial income for the next two seasons on a 'best case' scenario (see table at bottom), it looks probable that City will lose more than £38m over those two seasons combined. By best case, I mean £105m in TV income this season and £100m in commercial income and a lift in ticket income, and no rise in wages or other costs even though rises are virtually certain. And similar next season.
And even if that happens, I think the combined loss for the two years will be more than £90m. This isn't as bad as it sounds because City can wipe off around £50m of that in pre-June 2010 wage deals, for reasons explained here. And they can probably wipe off another £20m for two years of £10m-a-year investment in youth development. So that would bring a £93m loss to more like £23m, well within the £38m limit.
But the worse-case scenario is that City don't go deep in the Champions League and hit their TV and commercial targets and don't hold wages and other costs steady, and loses hundreds of millions of pounds over two years. In which case they'll have to seek Uefa leniency. Or sell some big-name players for big money to raise the cash they need to bridge the gap between the actual loss and the acceptable loss. Which brings us to ….
.
8 This is the squad that needs to win; there's little or no scope now to buy players
City have a brilliant squad, a strong squad, a squad full of flair and goals. And frankly it now needs to be this squad that produces results.
Even without adding to it, City will be paying for the current players over the next five years via 'amortisation' (spreading out of payments) of the transfer fees to assemble it. Amortisation cost £83.8m in 2010-11 and won't drop significantly without player sales for a year or two yet, and may actually rise without player sales.
My best case scenarios on amortisation envisage City offloading some players for cash to bring the amortisation levels down sooner rather than later. Carlos Tevez and Emmanuel Adebayor would be the obvious candidates.
If seems inconceivable City will return to the market for any more players in the next season or two if serious about trying to break even. And as Chelsea have found, once you stop spending and replenishing the squad with decent outlay on a regular basis, your performance level can drop.
.
9 If City get desperate, they can always be creative with sales, and the books
Supposing the success doesn't materialise to allow the best-case scenario of meeting FFP, City could always sell some players. Offloading Aguero, Balotelli and / or Yaya Toure would give them the option to raise reasonably large sums quickly as well as cut the wage bill. It would be far from ideal, but in extreme circumstances where Uefa were really going to get strict, it would be an option. It would, of course, diminish the on-field performance, but it would be one way to retreat from the gamble.
Other alternatives to help break even are available, the most obvious being accounting gymnastics. There would be nothing, in theory, to prevent City from 'front loading' their deal with Etihad, or in other words asking Etihad to pay them most of the £350m in the early years of the 10-year deal. This would give them the benefit of  an accounting filip soon, and allow them to renegotiate the terms upwards at a later date if 'the gamble' pays off.
.
10 The Etihad campus / academy is a red herring where FFP accounting is concerned
More than one sceptic has suggested Etihad's deal with City is just a mechanism to allow City to reach break even. And it has also been suggested that City will 'write off' excess spending from their operating expenses as investment in the academy. That's a good theory – but illogical.
If City really are going to spend £100m or whatever (sums undisclosed) on the campus / academy over the next few years (and it's immensely impressive and you can read about it here), then they're going to spend that money. Over and above what they're spending now. Hence writing it off won't bring them any closer to breaking even. They'll just be writing off legitimate write-off expenditure. They won't suddenly be allowed to write off massive transfer spending and wages as development costs.
Will they?
Because that's the other way out of FFP, of course. That Uefa will change their mind. Or perhaps 'modify' their approach.
Surely not.
.
More on Man City / FFP  (or search for anything else in box at top right)
Follow SPORTINGINTELLIGENCE on Twitter
Sportingintelligence home page
.