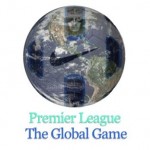 By Nick Harris
SJA Internet Sports Writer of the Year
11 November 2011
England's Premier League is, by far, the nation's most successful sporting export, watched live each week in more than 200 countries, and earning from foreign TV rights alone £1.437bn for the current three-year overseas deals (or £479m a year) as reported by sportingintelligence last year here and here.
But who exactly watches? And where? At home? In pubs or bars?
What channels carry the games? How much does it cost to subscribe? Why do foreign fans tune in?
Is is just popular in a few key markets, or can you really find PL fanatics in Tonga and Papua New Guinea and Gambia and Peru and all points in between? Find out what we've discovered so far (A-Z of nations, and listed by continent).
Over the coming months, we aim to find out, inviting PL viewers from around world (from as many of the 200+ different countries as possible), to share details of a single game watched.
Elsewhere in this series, find out how the League is viewed in:
KENYA and AZERBAIJAN and INDIA and SWEDEN and the CZECH REPUBLIC and SERBIA and AUSTRALIA and MONTENEGRO and ISRAEL and MALTA and the U.S.A and CANADA and PAKISTAN and CHINA and the U.A.E (Dubai).
Without further ado, here 's a view of what it's like to watch the Premier League in . . . . .
.Malaysia
.
*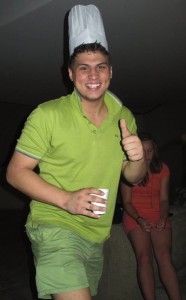 Name: Mark Colk.
Age: 20.
Occupation: Student chef.
Game watched: Man Utd 1 Sunderland 0. Date: Saturday 5 November 2011. Time: 11pm local time. (3pm UK).
Where: At a bar in George Town, on the island of Penang.
Who else was watching: Some friends, and at least four other tables full of supporters, without a doubt United supporters, who seemed to be there only for the match because as soon it was over, they all stood up and left.  I try to catch as many games as my work schedule allows. But if I'm not able to see a game live then it's guaranteed that the next day there will be at least three replays or many different highlight shows, either locally produced and filmed in Singapore, for example, FourFourTwo or FootballExtra, or UK based productions and shows.
Which team do you support and why?: Manchester United. I guess you'd call me an expat because I was born in Sheffield but I've lived in Malaysia since I was about five (when my dad was relocated here) and before that we lived in Singapore.
United are on TV and you can always make a friend over here if you're a United supporter. I like the way they play football, I love the players they have, and words cannot describe the manager we've celebrated with for 25 years.
My entire family are Wednesdayites but I think they've all got a soft spot for United; certainly my dad has. Aside from spending the first 16 days of my life in Sheffield, Manchester is the city I remember visiting when we've been back.
Wednesday are hardly on TV here – the Football League is nowhere near as popular as the Premier League.
So I've lived here most of my life and have grown up watching football on TV and seen only a few games live in the UK during brief trips over the past 15 years. I've seen Sheffield Wednesday v Wolves both at Molineux and at Hillsborough and the atmosphere was intense, even for a second division match. One can only imagine the atmosphere at a Liverpool – United game! I have watched United vs Malaysia though – which was the first and last time I watched United play live.
I wouldn't call supporting United glory hunting. I started supporting them in 2003, when I was 12. I was a fan of football before that, it's just there really wasn't much way to watch it until eight years ago. The coverage for live sport wasn't as near as good as it is today.
TV Channel carrying the game: ESPN Star HD, ESPN, or Astro Supersport.
How much does a TV subscription it cost? A package for satellite TV comes to around 150 Malaysian Ringgit a month, or about £30 at today's exchange rate.
What's the local tipple and how much does it cost? Tiger Beer, or Carlsberg, Guinness, Kilkenny or Scotch ranges from £4 for a draughts, or around £5 for a good Scotch.
What's the popularity of the English Premier League in your country? It's incredibly popular, both as the centre of attraction at social gatherings and in terms of people following Premier League teams.
Malaysians are very proud of their national team, especially with their recent performances in the past few years against United, Arsenal, Liverpool and Chelsea. And Malaysians, in my experience of living here most of my life, seem to feel a sense of pride that Malaysia is seen as a football-loving nation.
We (Malaysia) have also got Tony Fernandes now as a Premier League club owner at QPR, and QPR have Malaysian sponsors in Malaysian Airlines and AirAsia.
Aston Villa also have a Malaysian conglomerate in the Genting Group on the front of their shirt. And Cardiff City simply have 'Malaysia' on the front of theirs.
Furthermore, it's evident that the fan-base for English football and for United in Asia, and in particular in South-East Asia, is huge. That's why United thought it a good idea to venture into the Singaporean stock market in order to sell some shares.
When people are playing the game here on makeshift pitches, everyone wears a Manchester United, Liverpool or Chelsea shirt – even if the shirts are dodgy replicas! And lots of people gather at street-side 'coffee shops' to watch whatever game happens to be on TV.
Any other observations? The place is just football mad, and in particular United mad. There are more United fans in Malaysia than anywhere else in the world, we have numerous credit/debit card designs featuring the United crest.
One thing really caught my eye recently and is a great way to sum up the popularity of football here in Malaysia. From where I'm based on the island of Penang, it's about a two-hour drive to the Thai border. On the highway on the way up you look left and right and for most of the time all you'll see is rice fields or other forms of crops.
During the rainy season a majority of them are waterlogged or at least extremely wet and puddled. For some reason in the middle of this crop there were two goal posts, no net, just goalposts, and about 30 little kids running around after what I presumed to be a flat ball, getting soaked by muddy water.
But for that quick moment I passed them, I'm pretty sure I saw beaming smiles from ear to ear. Nothing stops football here. Nothing gets in the way, nothing disturbs. It's 90 minutes of just one thing … wherever you are.
We have an indoor football facility here where I sometimes volunteer to help out during my free time. It was opened by a former pro called Martin Tierney, who has the another facility in Tenerife. He spent most of his playing days in the US, Asia and briefly in Spain.
His facility is constantly fully booked, 9am to 3am every day. Playing at 3am – that's what it's like. If they work late nights, the only chance they get to play is after midnight, they still play. No matter what time.
Malaysia for me is home, and I imagine it would be extremely hard for me to settle in England now. Crime is minimal. And there's something about being able to sit on the beach with a nice cold bottle of beer, watching a football match is too appealing to let go.
.
Malaysian passion for English football: how a Manchester United fan fared at a Liverpool tour match
(NB: still photo first, then video starts to play at 7 seconds)
.

———————————
This feature will be updated on a regular basis. Sportingintelligence invites readers who watch the Premier League overseas to send your own experiences to submissions@sportingintelligence.com, answering the questions posed above, and including a JPEG of yourself. We cannot guarantee to use all submissions (although if we've not had one from your country it's almost certain we will) and we'll be appealing via Twitter from time to time for viewers from specific nations.
.