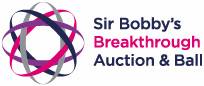 By Sportingintelligence
23 October 2011
Once in a lifetime, money can't buy experiences featuring Barcelona and their manager Pep Guardiola, Real Madrid's manager Jose Mourinho and George Burley, one-time star player and manager of Ipswich Town, are vying to raise the most money as the inaugural charity auction in honour of the late, great Sir Bobby Robson comes to a conclusion today.
The online auction (you can go straight to the auction home page here ) closes at 8pm on Sunday, with 150 stunning lots available as organisers push towards a £250,000 target to raise funds for Sir Bobby's charity foundation and for Breakthrough. These were the two nominated charities that Sir Bobby worked so hard to raise money for before his death from cancer two years ago, age 76.
Barcelona have donated an exclusive behind-the-scenes tour of the club featuring a visit to training where the winning bidder will meet Lionel Messi and Barca's other superstars. MORE HERE
Mourinho has donated the most glittering personal honour of his management career: his world coach of the year award from 2010. MORE HERE
Burley, the Premier League's coach of the year in 2001 when he was the Ipswich manager who'd taken the club from the Championship to the upper reaches of the Premier League within a year, will manage a team 'bought' by the highest bidder who wants to play a match at Portman Road. MORE HERE
Two teams will contest a match at the home of Sir Bobby's former club. Former England captain Mick Mills will manage the 'home' side – which was sold at a ball in Sir Bobby's honour on Thursday in Bury St Edmunds.
Burley, whose former managerial posts also include Hearts, Derby, Southampton and Scotland, will manage the 'away' side.
'I've been to different places, some brilliant clubs in my career,' Burley told Sportingintelligence. 'But Ipswich is my club, always will be. And it will be an honour and a privilege to be involved in this for Sir Bobby.'
The Barcelona prize is Lot 90 on the auction website, and Mourinho's trophy is Lot 50.

There are 150 other lots still up for grabs, ranging from a signed special edition of Pele's autobiography, to a signed Lewis Hamilton helmet and a cricket bat signed by all the stars of the summer's Test series between England and India.

There is also the chance to go to the PFA's Player of the Year awards in April (Lot 36), watch England training with Fabio Capello (Lot 41), meet Andre Villas-Boas and get a shirt signed by the Chelsea team (Lot 86), have VIP hospitality access to the 2012 Champions League final in Munich (Lot 104) or go on an exclusive behind-the-scenes Match of the Day tour, personally hosted by Gary Lineker (Lot 166).
There are also exclusive lots involving dozens of other clubs, many of them including behind the scenes access to training; Celtic are one club offering this.
Sir Bobby's former clubs, ranging from Fulham and Ipswich to Porto, Barcelona and PSV Einhoven have all donated brilliant prizes in his memory.
A ball in Sir Bobby's honour on Thursday in Bury St Edmunds – attended by many of those who played under Sir Bobby or worked with him – raised £40,000 towards a target that the organiser, Gina Long, hopes might exceed £250,000 when the auction closes.

'We want everyone to make sure their weekend plans include watching the climax of the online auction unfold,' Long said. 'Put aside plans to watch Strictly or the X-Factor. Log on to the auction and help yourself to some wonderful experiences – and help others in the process.'

Sir Bobby's widow, Lady Elsie, was at Thursday's ball, sitting alongside Delia Smith, co-owner of Norwich and now a patron of Sir Bobby's foundation.
The emotional highlight of the evening was a video featuring Sir Bobby himself, close to the end of his life, but still speaking passionately about the need to help others.
.
LOOKING FOR SOMETHING SPECIFIC?
.
FOOTBALL Go to training at Barcelona, mix with Messi and Co, meet Pep Guardiola, and attend an FCB match MORE
FOOTBALL Own Jose Mourinho's Fifa World Coach of the Year Award. MORE
FOOTBALL Meet Andre Villas-Boas and receive a Chelsea shirt signed by all the current Chelsea squad MORE
CRICKET Exclusive bat signed by all the India and England stars of the summer 2011 Test series. MORE
FOOTBALL Own a limited edition, signed copy of Pele's autobiography MORE
FOOTBALL Meet Sven Goran Eriksson for drinks as part of a VIP day at Leciester City. MORE
FOOTBALL VIP Manchester United experience. MORE
WIMBLEDON Tennis tickets for 2012. MORE
FOOTBALL Liverpool shirt, signed by Andy Carroll. MORE
Or an Arsenal shirt, to be presented by a past or present star. MORE
MOTOR RACING Own a signed Lewis Hamilton helmet MORE
FOOTBALL Exclusive club experiences (some involving training and / or behind the scenes tours) at Cardiff City, Fulham, Wigan, Sheffield United,Bristol City, Watford, Swansea, Norwich, Derby, Millwall, Newcastle United, Doncaster Rovers, Hull City, West Brom, Go inside the MLS with exclusive access to the Portland Timbers as they meet LA Galaxy, Birmingham, Everton, Middlesbrough, Sunderland, Bolton, Burnley, QPR, Manchester City.
EXCLUSIVE MEMORABILIA / TRIPS and other prizes (for full list go here): David Beckham's shirt, signed, with signed ball; VIP day with the Red Arrows; Sir Bobby's VIP golf tournament in Portugal and much more more.
.