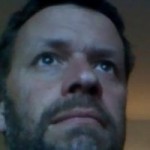 By Ian Herbert
23 February 2010
Top-flight football is truly a world of flat earth news, to coin the journalist Nick Davies' memorable description of the way the information the mass media delivers has become homogenous and rarely open to question.
This week, Fabio Capello has been followed half way around the world to a Sun City coaching conference by British journalists to whom he has not shown the slightest inclination to speak, preferring instead to cosy up with the Italian contingent of writers.
The Italian group's greater interest in the tactics and strategies of the game has helped make Capello more inclined to form a relationship with them than with the writers of a nation which is currently paying him £6m a year to manage the national team. This is unfortunate for those of us seeking his wisdom but perhaps inevitable.
With coverage of the sport more driven by quotes than ever, Capello's every word is deconstructed and analysed for some hint of meaning on the apparent pressing football issues of the day – John Terry and Ashley Cole's marital strife foremost among them.  Capello seems baffled by the English journalistic process – the way, for instance, that he was continually pressed on the Terry issue at the Euro 2012 draw in Warsaw.
"He is one of the most important players for England but it is all over now, it is time to move on," Capello said of Terry – an utterance which was characterized as him 'breaking his silence' on the issue. In the Sun City news vacuum, the incomplete state of England's Rustenburg complex has become the latest passing media storm.
Amid the unrequited clamour for gems of wisdom from Il Capo, one of the more interesting issues to have emerged from Sun City has gone largely unreported. Fifa is concerned that players at the World Cup could use undetectable stimulants derived from traditional African medicines that are not currently banned substances. Fifa's medical committee chairman, Michel D'Hooghe, told the Associated Press last Sunday that he wants the World Anti-Doping Agency to analyze some African plants that could give athletes an unfair advantage.
In many African countries, plants provide the main source of medicine. Umhlabelo, made of dried leaves from the Nidorella plant, can help heal bones and muscles. The Hoodia plant is used as an appetite suppressant but also provides an energy boost.
"More and more governments are legalizing the use of traditional medicines, and that will compound the situation much further," Gurcharan Singh, a member of Fifa's medical committee, told AP, and even the South African team doctor has said that plants usually found in tropical African countries like Ghana, can produce steroid byproducts that are not on WADA's list and are not picked up in doping tests. Barely a word of this has been published in the UK mainstream media, and when it has appeared, it's been a sub-story.
It will presumably only become a scandal if England struggle against the Algerians in Cape Town on 18 June and someone spots a Hoodia leaf or two on the stadium concourse.