*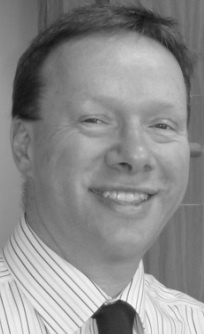 By Tim Rich
21 July 2014
Before I was married, I used to go to weddings and sit at the back as the bride and groom danced to the first song – usually something utterly inappropriate like Careless Whisper or the Police's creepy Every Breath you Take. I would wonder why it wasn't me up there in the middle of all the flashbulbs, grinning like the star of a commercial for Colgate. Why not me?
A lot of English footballers, particularly those who returned from the World Cup to be greeted by crowds of zero, would have similar feelings watching the Germans parade the World Cup through the streets of Berlin. Are Theo Walcott, Wayne Rooney or Joe Hart so very different from Philipp Lahm, Bastian Schweinsteiger or Manuel Neuer? Why not them?
In the aftermath of Germany's triumph, there was an avalanche of articles on how England should 'play the German way' or whether the model of youth academies and hot-house coaching developed after their failure to get out of the group stages in Euro 2000, could work in England.
Of course it couldn't. Lahm, Schweinsteiger and Neuer play their football in a league that is recognisably German , for clubs that are owned by Germans and controlled by a German FA that has been run to a tested, structured plan for the last 14 years.
Walcott, Rooney and Hart play in what is known abroad as the English Premier League, which increasingly has as little to do with England as the North American Soccer League – which provided employment and hefty cheques for the ageing shapes of Pele, Franz Beckenbauer and George Best – had to do with North America.
None of the big four English clubs that will compete in next season's Champions League is owned by an Englishman.
Each Premier League club employs on average 16 foreign footballers. In La Liga it is nine, mostly Spanish-speaking South Americans. In the Bundesliga it is six. You don't have to be Nigel Farage to wonder if this might not be disastrous.
Half the Germany side that won the World Cup also won the European Under-21 championship in 2009, beating England 4-0 in the final. Only James Milner of the beaten England side went to Brazil, although Theo Walcott would have joined him had the Arsenal striker been fit.
Jack Rodwell played the final dozen minutes of that game in Malmo and what happened to one of England's brightest midfielders gives an indication of why for all the investment in club academies and the building of the FA's centre of excellence at St George's Park, the project will be derailed by the Premier League's own clubs.
In 2009 Rodwell was 18, playing for Everton and considered one of the outstanding midfield talents of his generation. Three years later, having featured in 85 league games for the club, he moved to Manchester City, who had just won the Premier League, for £12m. He was often injured which was nobody's fault but when he was available, Rodwell was barely used. His sum total of first-team football in 2014 clocks in at 89 minutes. It would have been laughable for Rodwell to have been even considered for a place in Roy Hodgson's World Cup squad.
Much the same happened to Scott Sinclair who signed for Manchester City from Swansea, just in time to miss out on their triumphant League Cup campaign and then disappeared. Both Rodwell and Sinclair would be counted as among the 30 per cent of English players in the English Premier League. The true depth of talent available to Hodgson is far smaller.
The pool of English managerial talent available to those wanting a replacement for Hodgson is also frighteningly small. The Premier League has five English managers – Steve Bruce, Harry Redknapp, Alan Pardew. Sean Dyche and Sam Allardyce. Dyche who has yet to manage a game in the Premier League, is the only one under 50. None has ever won a major trophy. Redknapp is the only one to have managed in the Champions League and that was one season with Tottenham.
In the wake of the German triumph, one newspaper published a photo of Jack Wilshere smoking while on holiday under the headline "Will We Never Learn?" We did not fail in Brazil because Wilshere had a fag. We failed because our resources are so slim that Hodgson felt he had no choice but to take a palpably unfit midfielder like Wilshere to Brazil.
He did not take Ashley Cole, who having arranged a transfer to Roma, wondered why more English footballers, especially those denied first-team football, did not play abroad. His namesake and one-time team-mate at Chelsea, Joe Cole did just that, spending half a season at Lille.
Cole enjoyed his time with a team that was competing for the French championship and had qualified for the Champions League. They wanted him to stay but could not afford the £90,000 a week wages he was being paid. So, instead of facing Bayern Munich or Paris St Germain, Cole returned to Liverpool reserves and then to his comfort zone at West Ham. He will never play in the Champions League again.
We can watch from the back of the room at the Germans parading the World Cup like a trophy bride but there is no point in waiting to catch the bouquet. Unless some fundamental attitudes change, it is never going to be us.
.
.
Follow SPORTINGINTELLIGENCE on Twitter
Sportingintelligence home page