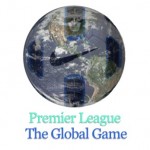 By Nick Harris
25 January 2011
.
Blackburn and West Bromwich Albion set a new record in their Premier League game this week when fielding players from 22 different nations in the same Premier League game among the 27 players used on Sunday. (Full breakdown in the graphic below).
To add to the cosmopolitan nature of the occasion, Blackburn are now owned by an Indian family.
The multi-national Premier League has been created in spite of English football's traditional attitude to foreigners, not because of it. Foreign professional players were banned between 1931 and 1978 by the English FA.
Relatively rare foreigners in that period played either as amateurs, students, prisoners of war, colonial Britons with familial ties or only after living in Britain for two years for non-footballing reasons.
The last time a Premier League team fielded an all-English starting XI was on 27 February 1999, when Aston Villa started with 11 Englishmen at home against Coventry.
It was not an auspicious night for the English XI, who also used three English subs. Coventry, with a smattering of foreign players, won 4-1, with John Aloisi (Australia) and George Boateng (Netherlands) scoring twice each for the winning team.
Later that same year, Chelsea became the first team in the history of English league football (any division) to begin a league match will an all-foreign line-up. Chelsea's team against Southampton on Boxing Day 1999 was: De Goey; Ferrer, Thome, Leboeuf, Babayaro; Petrescu, Deschamps, Poyet, Di Matteo; Ambrosetti, Flo.
The first all-foreign match squad in English football, starters and subs, was Arsenal's squad for the home game with Crystal Palace on 14 February 2005. Arsenal won that Valentine's Day massacre 5-1 with all five Arsenal goals coming from foreign players: Bergkamp, Reyes, Henry (twice) and Vieira.
.
More stories on the theme: Premier League – Global Game
More stories mentioning Blackburn
More stories mention West Brom
Sportingintelligence home page
.