By Nick Harris
17 January 2011
As part of a special series of reports looking at the Indian company that now owns Blackburn Rovers of the Premier League, here is a detailed breakdown of the 28 India-based companies that form the Venkateshwara Hatcheries Group. Details of some but not all the companies can be found on the Venky's website linked here; look under the 'Group Profile' tab.
There has been some confusion about the business credentials and wealth of the Rao family who wholly own the debt-free VH Group, confusion that has led in places to dismissive descriptions of 'chicken farmers'. Partly this is because only one of the 28 firms – Venky's (India) Limited – is required to make public its accounts.
The other companies produce accounts according to Indian law but as they firms are wholly private there is no need to make the figures public. Sportingintelligence has had access to details about the finances of individual arms of the company to assess group turnover.
The group is expanding rapidly, and the graphic at the bottom gives a summary of its overseas operations, soon to expand into Cambodia and elsewhere as well as the places on the map. Within India, the company owns 162 plants or factories as well as shares or supplier contracts with thousands of hatcheries, farms and related businesses.
Blackburn Rovers is an additional asset to the 28 companies listed; so too are the developing overseas arms in Brazil, Bangladesh, Cambodia, Vietnam and elsewhere. The group also owns, maintains and funds a network of schools (free for the poor), four hospitals (for the poor, in rural areas, with a fifth being built), and a temple.
.
28 India-based companies in the VH Group
1: Venkateshwara Hatcheries Pvt Ltd: the core business, producing and selling one-day old chicks; makers of feed; providers of diagnostic services; flock management and other support services. Directly or indirectly produces 90 per cent of India's chickens. Supplies all the chicken to (expanding) chains including KFC, McDonald's, Pizza Hut. Fascinating fact: India consumes 2.8 chickens and 30 eggs per capita per year, a figure that is very low because of the tradition of vegetarianism and the historical high cost of chicken. In Brazil, for example, the corresponding numbers are 38 chickens and 300 eggs. As India develops and becomes richer, the domestic growth potential alone in an industry totally dominated by the VH Group is massive.
2: Venky's (India) Ltd: processing and pharma primarily. Most recent report (from independent site).
3: VJ Equipment Ltd: makes all kinds of poultry farming hardware, from incubators to feeder, for home and export markets. More here.
4: VR Equipment Ltd: similar to VJE, different range of products.
5: Poultry Development & Promotion Council: commercial firm related to the National Egg Co-Ordination Committee, effectively an economics rights group for poultry farmers.
6: Eastern Hatcheries Pvt: arm of the hatcheries business.
7: Venka Investments Pvt Ltd: investment firm with interests from property to equipment manufacture.
8: Srivenk Investments Pvt: another investment firm, taking stakes in diverse new ventures, including in Lavasa, a planned new 'green' city in the hills between Pune and Mumbai. The Rao family were early (independent) investors but the project is experiencing problems over planning and controversy about land acquisition. The project is not a Rao venture, just one of several they have invested in via Srivenk. Fascinating fact: Lavasa is scheduled to be home to a Nick Faldo golf course, a hockey academy, a Steve Redgrave rowing academy, and a Manchester City football academy. City hope to be the first English club with a permanent India academy facility, but with Lavasa's schedule now uncertain, Blackburn (who plan their own academy in Pune) could beat City to the punch.
9: Bala Entertainment International Pvt Ltd: produces Bollywood movies including the 2005 smash, Dus, starring Shilpa Shetty. More here.
10: B.V.Biocorp Pvt Ltd: Vaccines / feeds.
11: Venkateshwara Biofeed Ltd: Producer of chicken food, vitamins, supplements and other animal feeds.
12: Venco Research & Breeding Farm Pvt Ltd: Breeding farm. More here.
13: Venkateshwara Research & Breeding Farm Pvt Ltd: Breeding farm.
14: Srivenk Broiler Research & Breeding Farm Pvt Ltd: Breeding farm.
15: Srivenk Layer Breeder Farm Pvt Ltd: Breeding farm.
16: Uttara Foods and Feeds Pvt Ltd: Poultry food manufacturer now diversified in human foods.
17: Uttara Poultry & Agri Farms Pvt Ltd: Another feed division.
18: Uttara Hatcheries & Agri Farms Pvt Ltd: Another hatchery division.
19: Uttara Masala Products Pvt Ltd: Consumer goods.
20: Uttara Dairy Food Products Pvt Ltd: Consumer goods.
21: Uttara Biosciences Pvt Ltd: Supplements.
22: Uttara Impex Pvt Ltd: Import-export hub for group operations.
23: Uttara Broiler Breeder Farm Pvt Ltd: Farm / research.
24: Banda Broiler Breeder Farm Pvt Ltd: Farm / research.
25: Banda Layer Breeder Farm Pvt Ltd: Farm / research.
26: Vasu Broiler & Research Farm Pvt Ltd: Farm and associated services to franchisees, customers.
27: Vasu Layer Breeder Farm Pvt Ltd: Farm and associated services to franchisees, customers.
28: All-India Poultry Development & Services Pvt Ltd: Technical services, diagnostics, labs.
.
A regularly updated interactive version of this map is linked here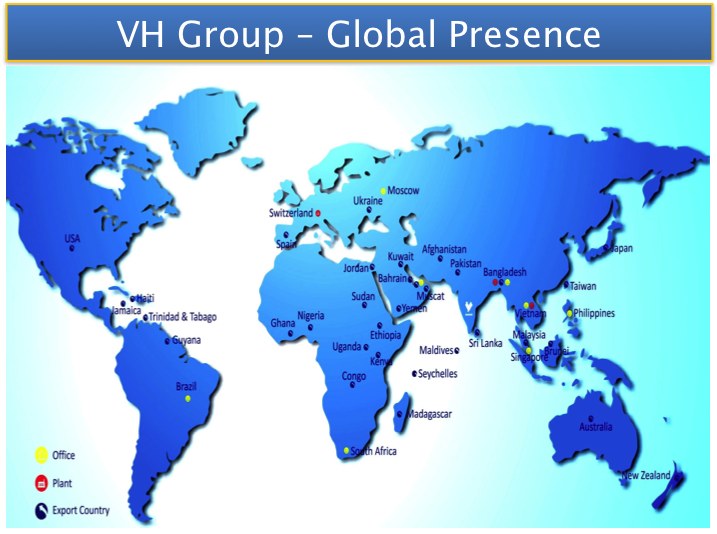 .
More stories mentioning Blackburn