By Nick Harris
14 October 2010
Peter Lim, would-be buyer of Liverpool, says Liverpool's board and RBS bank have "chosen not to respond or to discuss" his offer for the club, and as such "I am not able to proceed with my intention to acquire the club."
If circumstances change, he says his interest remains, but according to the statement (below), for now he's effectively out.
Elsewhere right now (just after 2.30pm on Thursday), more High Court action is unfolding. The Guardian's live coverage has been as good as it gets for consistent breaking developments over the past few days.
The High Court action unfolding could decide that Liverpool's board had the right, after all, to sell the club to New England Sports Ventures. One other issue to be cleared up is the role of Mill Financial in the developments. (Mill don't own Tom Hicks shares, and have not applied to take the Premier League's owners and directors test, let alone passed it).
.
Peter Lim has just issued the following statement: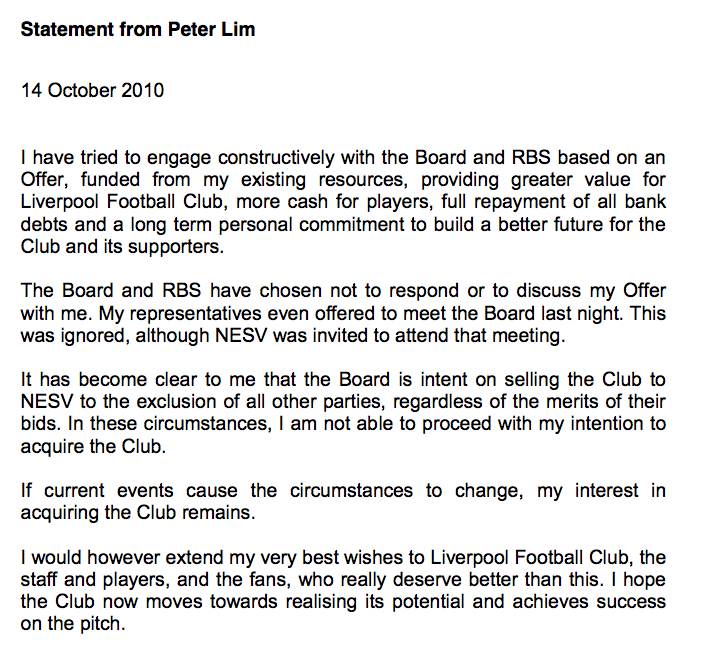 .
Other stories mentioning Liverpool in any capacity
Liverpool takeover related stories