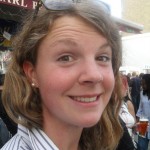 ALEXANDRA WILLIS is the Deputy Editor of ACE Tennis Magazine, and alongside mag work and an affair with social media, has the dubious honour of following British players to Grand Slam qualifying from time to time as part of her professional duties. If you happen to bump into her court-side, she'll probably tell you that she went to Oxford (and not just shopping).
.
.
.
.
.
By Alexandra Willis
24 March 2010
There was a time when seeing a Federer v Nadal final was almost a foregone conclusion. But then, the thing about foregone conclusions, is that they tend to turn around and bite you. From the moment Justine Henin was blown off the court in her second match, Indian Wells was a tournament that shied in the face of expectation hour by hour. Kicking off with the firecracker that was Andre Agassi and Pete Sampras playing nasty in the Hit for Haiti exhibition event, the mass exodus began with Roger Federer's shock exit at the hands of Marcos Baghdatis, was followed by the departures of Andy Murray, Novak Djokovic, Rafael Nadal, and culminated with Andy Roddick's submission to Ivan Ljubicic. The prickly situations were not just confined to the men's side of the draw. In the absence of the Williams sisters, Henin and Kim Clijsters were expected to rule the roost, but they packed their bags quickly, as did Maria Sharapova, Elena Dementieva and Caroline Wozniacki, leaving a shell shocked Jelena Jankovic clutching the silverware.
Why Murray, Djokovic et al are wandering around like bears with sore heads complaining of all manner of aches and pains so early in the season is a mystery, so much so that Ljubicic's joy at winning his first Masters 1000 title was genuinely delightful. But the most startling whispers to come out of Palm Springs is that the era in which the rivalry between Roger Federer and Rafael Nadal overshadowed all else may well be over. Neither made the final of Indian Wells, which does not mean much given that the Swiss has been a little poorly of late, and the Spaniard was only playing in his first event back from injury, but nevertheless, it does chip away at the notion that they will take the spoils in the coming months, as they usually do. The pair have played 20 times since their first meeting at Miami in 2004, twice in 2005, six times in 2006, five times in 2007, four times in 2008 and twice in 2009. If they don't meet before this year's French Open, it will be the longest break from playing each other since their first meeting. No player has triumphed at Roland Garros or Wimbledon other than these two since Gaston Gaudio won the French Open in 2004, and Lleyton Hewitt won Wimbledon in 2002.
Is this a good thing? In the days of Pete Sampras' often stultifying reign at Wimbledon, pundits and players alike hankered after fresh blood, someone – anyone – to mix up the Sampras slam dunk. Even when he played Agassi, his foremost rival, Pistol Pete still managed to win all but one of their Grand Slam final encounters. And that, in a word, is what makes Federer and Nadal's tango across the courts so special. The Spaniard prevented Federer's dominance from becoming like Sampras' – boring. They have tussled and tortured each other on every surface, in every arena, save playing the US Open final. There is no doubt that as Federer gets older, and Nadal becomes more selective, their rivalry will inevitably become more Slam-centric. But surely that is better than no rivalry at all? Anyone who had the privilege of watching them squint into the darkness on Centre Court two years ago would surely agree.
Aside from the dramatics of Indian Wells, the furious debate about Britain's Davis Cup defeat continues, with the All-Party Parliamentary Tennis Group at Westminster hearing evidence on LTA spending from all and sundry. For anyone curious as to where the LTA's money is being usefully spent, have a read of this. You can also follow Ace on Twitter.
.
The sportingintelligence front page today
Heard the one about the Victorian walker who didn't stop for days and taught medics the benefits of cocaine?