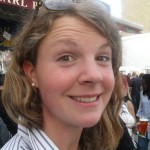 ALEXANDRA WILLIS is the former Deputy Editor of ACE Tennis Magazine, and alongside mag work and an affair with social media, has had the dubious honour of sitting in on a few tennis tournaments from time to time as part of her professional duties. If you happen to bump into her court-side, she'll probably tell you that she went to Oxford (and not just shopping).
.
.
.
.By Alexandra Willis at the O2 Arena

23 November 2010
There is something a bit unique about a Federer-Murray encounter. Perhaps it's because, ultimately, every soul among us who aspires to hit the ball over the net wants to be like Roger Federer. To be able to glide around the court without breaking a sweat, hitting winners from indeterminable angles, and all the while, be such an asset to humanity, such a nice guy.
But then again, there's nothing like seeing a favourite upset, a King de-throned. And for some reason, whenever he plays Murray, Federer is that bit less likeable. Confidence becomes arrogance, honest becomes mean, and we decide that he's not such a saint after all. When Federer talks about Nadal, he oozes praise. Getting him to say something nice about Murray is like pulling teeth. It happened again on Sunday. There Muzz was, saying what a great player the Swiss is, what an honour it is to play him, and what did Roger do? Remind us that he's the one with 16 Grand Slams, not Andy. And so with every ounce of our heads and our hearts we want Murray to beat him. To deflate some of that hot air. To show him that he isn't so perfect after all.
One of the first Fed-urray face-offs of note was when young Andy drew the mighty world No.1 in the first round of Dubai in 2008. The lanky Scot, considerably leaner than today's sushi-fuelled fighting machine, came out onto the court, and….absolutely destroyed the world's best player. Federer could hardly find the ball, let alone win with it. That match proved that when Murray is playing his best, he can stop an opponent's game in his trucks. Snuff it out like a candle. Buzz, scamper and scrap around the court, slicing and dicing the ball to Federer's feet until the Swiss shakes his locks angrily and punts the ball out.
True, the Dubai win was only a first round in an ATP 500 tournament. Not exactly a Wimbledon final. But it gave Murray a 2-1 lead in their head-to-head, a lead he has maintained ever since. Yes, he's lost two Grand Slam finals to the Swiss. But he's also won two finals at the second-highest level of the tour, at the ATP Masters 1000 events in Toronto and Shanghai this August and October. Not such a young pretender after all.
The point of all this pre-amble is that these two jugadores have a history, not a warm and fuzzy one like the Roger and Rafa annuals. It's an altogether grittier, curiouser sort of beast. Today, Tuesday at the O2 Arena, or Barclays ATP World Tour Finals, or Final Showdown, whatever your favourite piece of nomenclature, we were treated to episode No.14 in the Federer v Murray show. Spectators staved off man-flu, skipped work, forgot to eat lunch, all in the hope of witnessing a marvel. Could Murray beat Federer yet again?
The short answer is no. Just as the number of Swiss flags inside the O2 Arena outranked the lonely Scottish saltire by at least 20 to 1, Federer was simply better today. Served better, returned better, hit the ball better. There were a few wow-making rallies, but Murray was flickering rather than firing. The fact that he changed his shirt from white to black just five games in surely suggests that all was not quite right.
As is his usual custom, Muzza said it like it was afterwards. "I returned poorly and I served poorly, and against a guy like Roger, that's not going to win the match. It's disappointing. I feel like I'm hitting the ball fine from the back of the court, but when you're serving at 30% it's tough to make an impact. I did the two most important things in tennis – serve and return – very badly today. That's got to improve."
What would Federer say? Would he take the high road and say that Andy was clearly having a bad day, drop in a few 'sorry's', the way Rafa would? Of course not. He's already teeing up for the next face-off. "Maybe it was due to my good play," the world No.2 said. "I played tough and solid from start to finish…. I find the extra gear at the end of the season year when the season is long… Obviously I'm maybe always the one who is a little bit in control where I'm the aggressor, where he's maybe the counter-puncher still a little bit…. Tennis is not rocket science. It's pretty straightforward."
Onwards then to Federer v Murray No.15, whenever, and wherever it may be. I know who I'll be supporting.
.
Sportingintelligence home page for all our latest exclusives
.
Want to comment on this story?
The subscription and comments policies of sportingintelligence have recently changed. Any user can comment on any story, however, by emailing using this link and including the story topic in the subject box. Your comments will then be manually posted by an administrator.