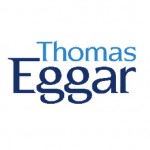 *
THE SPORTS LAWYER is actually a posse of Britain's brightest lawyers, from the Sport & Media team at the UK law firm, Thomas Eggar, who will be contributing features, analysis and insight on a regular basis on the key sports law issues of the day. In TSL's latest column, Louise Campbell considers the legal repercussions after injuries sustained on the football pitch while Andrew Nixon, in the wake of the Liverpool's courtroom dramas, immerses himself in football's debt debate
.
.
.

By Louise Campbell
22 October 2010
There have been an increasing number of personal injury claims involving professional footballers and their clubs over the last 10 years, with perhaps the most high profile example being Manchester United youth player Ben Collett. Mr Collett was awarded £4.3m damages following a tackle by Middlesborough's Gary Smith. The incident took place during a reserve team game and the tackle, which broke his leg, ended a promising career.
The next claim to hit the headlines may be the case of Hatem Ben Arfa, who was playing for Newcastle United when he suffered a double leg fracture in a tackle by Manchester City's Nigel de Jong. Marseille, who loaned Ben Arfa to Newcastle for a season, have indicated they may take legal action. The case was high profile enough for Gordon Taylor, the CEO of the Professional Football Association (PFA), to issue a statement highlighting the dangers of reckless challenges.
More recently, Fulham captain, Danny Murphy has come out against the tactic of encouraging less technically adept players to be aggressive on the pitch. The subject of strong challenges is a sensitive one; however, it is nevertheless one that must be addressed. The prospect of clubs and players resorting to litigation is a real threat.
Comment
From a legal perspective, these claims rely on the concept that footballers owe a duty of care to fellow professional players during the course of a match. Crucially, that breach of duty would have to amount to reckless disregard for another player's welfare.
The complication that arises in relation to challenges on the football pitch is that those involved in the game are generally taken to have consented to the reasonable risks involved in what is a contact sport. Therefore only cases involving the most reckless behaviour from footballers are likely to succeed.
Although increasing litigation could be one result of the current physicality of English football, the game may be able to reverse the trend itself. At present, the PFA is working closely with the FA and Leagues to develop a "correct and proportionate disciplinary code that includes heavy fines and severe suspensions". How much progress is made will depend on player and club buy in, but dealing with this issue has become an increasingly important part of the PFA's role and one the organisation seems determined to address.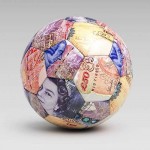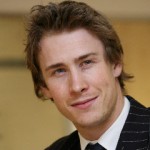 By Andrew Nixon
The £80m loss recently announced by Manchester United is indicative of a worrying trend. Although these figures have been exaggerated by a one off finance charge as a result of a bond issue in January, and a reduced income from player sales, the figures are a concern.
The plight of Liverpool, which last week saw its immediate future determined in a Court room, starkly illustrates the financial tightrope currently trodden by a number of top flight sports clubs, and not just in football. Manchester United PLC remains a very viable commercial business; indeed, although the club's match day turnover fell, sponsorship and media payments increased considerably. Further, offset against the loss was a profit of £100.8m.
Although the books remain balanced, the difficulty comes when commercial revenue drops, and the pressure to service the annual interest payments increase. Manchester United's global brand is such that generating sufficient revenue should be achievable, although on field results, and the need to retain its best players, play an important in that. If commercial revenue does drop then it is not entirely implausible that a club of Manchester United's profile could face its own difficulties.
The message remains that clubs need to cut their cloth accordingly. It could be argued that Liverpool felt that its brand and revenue generating power was such that it could comfortably service a huge bank debt. Mr Hicks and Mr Gillet certainly thought so. However, it does not take long for problems to arise if there is a drop in revenue streams. For clubs lower down the food chain, and without Manchester United's global appeal, these risks have once again been highlighted.
This article follows the Sport Lawyer's report and analysis of the Annual Deloitte report, and what the report revealed about football's finances. To view this article please click this link.
.
Sportingintelligence home page
.
Want to comment on this story?
The subscription and comments policies of sportingintelligence have recently changed. Any user can comment on any story, however, by emailing using this link and including the story topic in the subject box. Your comments will then be manually posted by an administrator.