By Alexandra Willis
8 September 2010
.

Martina Hingis has given the clearest indication yet that she may return to professional tennis, corroborating rumours that have been circling internet forums since her career was cut short by a drugs suspension in 2007. In an exclusive interview with ACE Tennis Magazine at Wimbledon, as reported by sportingintelligence, the Swiss star revealed that the only comeback she would consider would be in doubles. "I've already done my comeback…Doubles is a different story, but not full time," she said, speaking ahead of her appearance with Anna Kournikova in the exhibition doubles at the All England Club.
.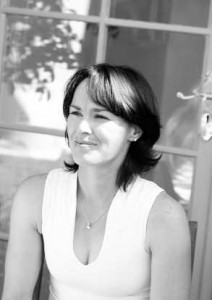 But after a successful summer playing World Team Tennis for the New York Buzz, (alongside Britain's Sarah Borwell), the thought of breaking back onto the doubles tour has taken root in Hingis' mind. "I really enjoyed playing TeamTennis, playing singles and doubles, and the doubles felt really good," Hingis told reporters at the US Open. As a result, the former No.1 has been approached to return to the tour, and almost considered a partnership with Lindsay Davenport. "I've been asked here and there, with Lindsay," she said. "But she wanted to come back too soon and I wasn't ready for that. Then she won (the title) in Stanford."
.
Davenport's success, teaming up with world No.1 Liezel Huber to win the prestigious WTA Bank of the West Classic is further proof that a comeback at Hingis' age and stage is a viable option, but the five-time Grand Slam champion is adamant she won't be rushed into a decision. "I don't know, I couldn't say right now, it's always maybes," she said. "I need to find a partner first and commit to really wanting to do it."
.
The former teenage prodigy, who won three of her five Grand Slam titles before she turned 17, retired from the sport in 2003 with chronic ankle and foot injuries, before returning to the tour in 2006. But her comeback, in which she climbed back to No.7 in the world, was cut short by a two-year ban for cocaine in 2007.
.
Photography by Hannah Edwards
..
Read the interview with Hingis and Kournikova
Sportingintelligence home page for all our latest exclusives
.
Want to comment on this story?
The subscription and comments policies of sportingintelligence have recently changed. Any user can comment on any story, however, by emailing using this link and including the story topic in the subject box. Your comments will then be manually posted by an administrator.