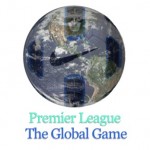 By Alex Miller
31 August 2010
Manchester United and Liverpool sell more official replica football shirts, for Nike and Adidas respectively, than any other teams in the English Premier League, and both are at or close to the top of the global merchandise sales tables according to multi-year research by a leading German consultancy, released to sportingintelligence for publication for the first time today.
A graphic showing the top 10 shirt sellers in club football is published our features section today, depicting the headline findings on shirt sales by Dr Peter Rohlmann and his team at the consulting bureau, PR Marketing.
Contrary to a belief in some quarters that leading football clubs sell many millions of shirts around the world each year, Dr Rohlmann studied sales in the period 2005 to 2009 to get an accurate long-term picture, and found that the leading two clubs sold, on average, 1.2m to 1.5m shirts per year each. These clubs were Manchester United (Nike's best seller) and Real Madrid (Adidas's best seller).
But even that does not tell the full merchandise story, because although Liverpool were found to Adidas's No2 shirt seller behind Real (with 700,000 to 900,000 shirts sold per year), Liverpool are understood to be ahead of Real in overall merchandise sales for Adidas, according to industry sources. In this instance "overall merchandise" means not just the sale of shirts (which is what Dr Rohlmann measured), but other kit, boots, tracksuits and other clothing, bags and even club-branded balls.
A quick perusal here illustrates, for example, the large range of official Liverpool-branded Adidas fare on offer.
And Liverpool's commercial director, Ian Ayre, has told this website that Liverpool are Adidas's top-selling team in overall merchandise terms. "It is clear that we are Adidas's highest selling football club – Adidas advised us we were their highest selling club," Ayre says.
Clubs and manufactures are naturally reticent to provide detailed sales figures; these are, after all, commercially sensitive pieces of information. Dr Rohlmann says: "All of our data was as a result of market research, company or club information and from individual contacts."
Arsenal and Chelsea, in that order, follow on the heels of United, Real Madrid, Barcelona and Liverpool in shirt sales, meaning the Premier League has more teams (four) in the top 10 "shirts sales league" than any other country.
Italy is the next best-performing league with three Serie A clubs: Milan, Inter and Juventus.
Coincidentally, all the top 10 sellers are the same 10 clubs who currently constitute the "biggest", richest clubs (by earnings) in the world, according to the latest survey by Deloitte.
Dr Rohlmann tells sportingintelligence: "The figures encompass the whole replica sales volume of shirts, ie home, away and the third or further editions in total, either sold by the clubs themselves or by other parties such as high street shops."
Media reports have previously suggested top football clubs sell between six and seven million shirts a season globally – but as sportingintelligence has discovered by talking to manufacturers and clubs to corroborate Dr Rohlmann's figures, the real numbers are much lower. A source close to one of the sportswear giants told sportingintelligence that a shirt sales figure in the 6-7m bracket for any one club is "totally wrong".
However, the source said that top-selling clubs can sell that many items of relevant branded merchandise annually "if you included shorts, socks, scarves and so on".
There are a number of reasons for the popularity of Premier League teams, including the coverage and popularity of the Premier League and the European successes enjoyed in recent seasons. All of the League's 'Big four' have appeared in at least one Champions League final in the last five years.
Dr Rohlmann's research focussed on the clubs within the major leagues of Europe but also looked at big clubs in small leagues to see how they fare. None of those clubs would, over an extended period of time, match the sales of the top 10 listed today.
The biggest clubs in Turkey, namely Galatasaray and Fenerbahce (both Adidas clubs) would sell numbers at the lower end of the 10 in good years but sales of official merchandise in some regions, including Turkey and especially Asia, tend to be damaged by cheaper counterfeit goods.
A "big" club like Ajax in a "small" league like the Dutch league might expect to sell 100,000 shirts and probably fewer in most seasons. Celtic (a Nike club) are believed to be the biggest sellers among Scotland's clubs, with "good year" sales at the lower end of the  top 10, ie: several hundred thousand per year, many of them overseas in North America, Canada and Australia.
Dr Rohlmann says: "Because of the fact that most of the clubs and the kit suppliers do not publish their shirt sales, you have to analyse information over a longer period to find reliable data. Our research [published by sportingintelligence today] encompass the period from 2005 to 2009.
"Oscillations are normal because any sporting success or lack of success drives shirt sales, sometimes up, sometimes down, as does the acquisition or sale of particular stars.
"For example, look to Olympique Marseille. Their average shirt sales over the last five seasons is about 350,000 replicas per year. But if you refer exclusively to 2009-10, when they won the French championship, adidas sold nearly 500,000."
.
* * * * * * * * * * * * * * * * * * * * * * * * * * * * * * * * * * * * * * * * * * * * * * * * * * * * * * * * * * * * * * * *
Do you watch Premier League football anywhere outside England? Join our unique research project
* * * * * * * * * * * * * * * * * * * * * * * * * * * * * * * * * * * * * * * * * * * * * * * * * * * * * * * * * * * * * * * *
.
Sportingintelligence home page
.
Want to comment on this story?
The subscription and comments policies of sportingintelligence have recently changed. Any user can comment on any story, however, by emailing using this link and including the story topic in the subject box. Your comments will then be manually posted by an administrator.