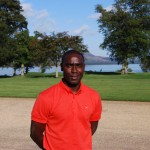 By Andy Cole
4 June 2010
Fabio Capello's England squad held no surprises for me (Theo Walcott didn't deserve to go), and just one disappointment: Darren Bent's omission. The Sunderland striker could not have done any more at club level to warrant inclusion, having scored 24 Premier League goals this season, so I can only assume that Capello believed Bent's individual style couldn't fit into any of his potential formations or strategies.
I empathise with Darren because I've "been there, done that", scoring a load of goals at club level in the season before a World Cup and then not getting picked. As I wrote recently, that was in 1997-98, with Manchester United, and Glenn Hoddle then let a personality clash between us affect a professional decision, in my view, as he left me out of the England squad for France '98.
There was no way I was getting in Glenn's squad, even if I'd scored 50 times that season, because we just didn't get on. And while I don't think for a second there was any personality clash between Bent and Capello – mates in the current squad tell me that Il Capo isn't interested in personal relationships with his players, he just wants a job done – I do think Capello's mind has been set for some time on Bent.
Personally, had I been the England manager, I would have taken Bent, who has been uniquely unlucky in not getting selected, the unluckiest striker in Europe. Why? Because he was the only striker in any of the big European leagues who scored 20 or more league goals in 2009-10 and isn't going to the World Cup (who play for those nations going to South Africa, of course). The only one.
From the Premier League, the others in that category are all going: Didier Drogba (29 domestic league goals) with the Ivory Coast, Wayne Rooney (26) and Frank Lampard (22) with England, and Carlos Tevez (23) with Argentina.
From Spain, all the players in that category are going: Lionel Messi (34) and Gonzalo Higuain (27) with Argentina, Cristiano Ronaldo (26) with Portugal, and David Villa (21) with Spain.
In Italy, both "20-plus" players are going: Antonio Di Natale (29) with Italy and Diego Milito (22) with Argentina, while the only player in Germany scoring 20-plus who represents a World Cup team was Germany's Stefan Kiessling (21 goals). And yes, he's going. But not Bent.
I've heard people say "but he's not international class". In which case, could somebody define for me, specifically and absolutely, what "international class" is? It's a very subjective term. I heard it said about me at times, and this was while I was regularly playing Champions League football, and winning the Champions League, with the best club side in the world.
The Champions League is the toughest, highest-quality club competition in the world and the standard of play at the business end is as high, if not higher, than the vast majority of international football matches. In most cases, that's because you've got the cream of the world's players, regardless of nationality, playing in the same teams. Yet you get numpties in the media and elsewhere making glib judgements about "international class".
If Darren Bent had gone to Sunderland for his large transfer fee (£12m, I believe) and then scored four or five goals, nobody would have been slow to say he had failed. Yet he scores 24 and he still can't get a sniff. That's just one he has to take on the chin I'm afraid. It's football. He'll get over it. At least he can feel no self-recrimination. He gave it his best shot.
Having said I'd take Bent, the obvious – and justified – question is who would I have dropped to make way for him. I'm not going to dodge the question but first I should stress that my overall squad might have been quite different from Capello's so there would have been quite a few chops and changes.
Gary Neville might well have made it into my squad for his immense experience, and his versatility, for example. I think Michael Dawson had strong claims, and, to an even greater extent, Scott Parker. Talking to some of the boys about the 30-man squad and camp, Parker was fantastic in training every day. And yet he didn't get an outing in the friendlies. Capello left him behind and that's what the manager's paid for, the hard decisions on which he will ultimately be judged.
So who would make way in my squad for Bent? Not any of the other four strikers, whose claims speak for themselves. Rooney is a genius, Peter Crouch is a dangerous impact man, Jermain Defoe is quick and tricky for tired defenders, and Emile Heskey is an enigma to some and a massively important player in my view (and evidently Capello's too).
We've all heard the gags about the non-striking striker but as a striker myself I can see and understand what Emile brings to the pitch as a strike partner. He takes your knocks for you, he holds up the ball, he works so hard for the team, he gives you all kinds of options because he's tireless and he's a facilitator.
So I wouldn't have left out one of the four strikers. My midfield would have been tweaked by a player or three, but if forced to lose one of Capello's 23 to make way for Bent, then I'd probably drop a defender, possibly Matthew Upson, maybe Stephen Warnock. It would be hard, I admit.
Leighton Baines's exclusion wasn't a shock from the moment the lad said he suffered from homesickness. That's tantamount to saying "don't pick me". If he has a problem with being away, in the same way cricketer Marcus Trescothick has a problem, then I feel for him. Either way, it helped Capello trim the numbers.
As for Walcott: lovely kid, great potential, but too few stellar displays in recent times, for Arsenal or England, despite being given the opportunity. He can't argue that he wasn't given a fair crack of the whip.
.
The fee for Andy Cole's column is donated to Alder Hey hospital and sickle cell anaemia research. He works on charitable projects with the sport and media team at law firm Thomas Eggar. Andy Cole's columns, or abbreviated versions, also appear in The Independent.
.