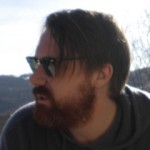 By Jonnie Baker
14 April 2010
Once the storm of burning rage following Tottenham's magnificent bottling of another FA Cup semi-final had eventually subsided, it was widely agreed that the events of Sunday were very 'Spursey'. Very much in the mould of Tottenham Hotspur Football Club. Flog through the earlier rounds, treat a lower league side or two very badly, get into a position to make the final and then Spurs it right up on a pitch apparently constructed from pistachio ice cream and razor blades.
Sunday really was the epitome of 'a Spursing' – to go 1-0 down in extra-time and then have a perfectly good goal disallowed before shipping a penalty that never was despite battering a team likely to disappear into cashless oblivion within the calendar year. It does not get more Spurs than that.
Which made me wonder what the rest of the inhabitants of Sky's soaraway wonder-league mean to the most important arbiter of footballing good taste.  Me.
So here for your delectation are the definitions of every football club in the Premiership accepting as we must that 'to Tottenham' means 'to sporadically promise the earth only to defecate in a pie and present it as a gift'.
From the top –
Chelsea: to raise a rival's hopes of a humiliating collapse only to emerge from the depths of despair somehow more powerful than anyone could ever imagine while simultaneously shedding tradition in favour of jester hats, corporate entertainment and 'synergies'.
Manchester United: a prog-rock band living on past glories who insist on giving their comeback tour an overly-grandiose name despite their lead singer having been replaced after a contretemps over royalties by the guitarist from Roxette.
Arsenal: to consistently prove to not, in fact, be the second coming despite the confident predictions of a legion of commentators, pundits and fools and instead prove, year-in-year-out, to be a moderately talented juggler and comedian with a massive fanbase in Albania.
Manchester City: the winner of the largest Lottery payout in history who resigns from his job in a toilet paper factory and spends his leisure time reminding former friends of just how wealthy and deserving of their respect he is.
Liverpool: a worryingly perished novelty balloon filled with rancid condensed milk which, for some God-forsaken reason, an ageing lothario is poking with a candy-striped stick.
Aston Villa: the sound a disappointed frog makes when it realises that no matter how hard it tries, its tongue just won't reach a tasty fly.
Everton: a broken door handle that requires a knack to open but you simply can't be bothered to replace. Will work perfectly for a week and then lock you out causing you to kick the door and scuff your favourite trainers.
Birmingham City: an evangelical preacher in the Deep South who makes much of the fact he used to run a stable of whores but is much better now thanks to the love of our Lord Jesus. May have a collection of little shoes.
Stoke City: the two-carriage 1970s locomotive that arrives when you really wanted to go home on one of the fancy trains. You know, with the internets. Scotch eggs will be available.
Blackburn Rovers: a sneaking feeling you have peaked far too early and the story you're telling can only end badly for everyone involved. With overtones of stale lager.
Fulham: a confectioner who bases his entire life around the two weeks he spends in a villa on the Amalfi coast. Well-regarded in his home town but refuses to stock sherbet UFOs.
Sunderland: stunningly lifelike street scenery used in the background of a tawdry daytime soap opera which on closer inspection proves to be two-dimensional and supported by little more than bags of sand and window putty.
Wolverhampton Wanderers: the smell of pipe tobacco that reminds you of your grandfather's shed.
Bolton Wanderers: the frying pan you only discover you've jumped into after fleeing the fire when it's far too late. And Kevin Davies is holding the handle.
West Ham: a misplaced apostrophe on a blackboard advertising "pie's n mash". It makes you sad but you're not really sure why. Russell Brand thinks it's brilliant though.
Wigan Athletic: a shop you thought had closed down years ago but turns out to still be trading and have an untouched tin of Creamola Foam on a dusty shelf. Has one day-glo star in the window with 'BEANZ' written on it in felt-tip.
Burnley: a hospital A&E department at 5am on a Sunday morning. Not pretty but it'll be over soon.
Hull City: three elderly gentlemen looking half-heartedly at a traction engine and wondering when they might be allowed a sandwich.
Portsmouth: the noise the cuckoo in a broken souvenir clock makes when a child forces it to chime.
And that's what the Premiership means to me.
That and endless disappointment.
.