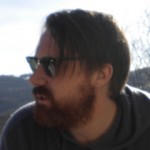 By Jonnie Baker
27 March 2010
The 'race for fourth', care of Sky, is hotting up and no mistake. Obviously I should declare an interest at this stage: if Tottenham don't finish somewhere between third and fifth I will more than likely explode in a sticky mess of frustrated bile and cold, cold hatred for the world.
That said, it's all very exciting for once. None of this Manchester United, Chelsea, Arsenal and Liverpool cemented into a sponsored niche at the top of the table. No sir, this season it'll be United, Chelsea, Arsenal and possibly someone other than Liverpool entering the promised land of a silver football with stars on it and an early exit at the hands of Standard Liege.
The reasons for this refreshing turnaround are legion, though perhaps the most amusing factor is that Liverpool are a christingly horrible team and, if I might add, an utterly charmless one.
They always seem so terribly cross for one thing. Kicking penalty spots, elbowing folk in the chops and shouting (it's always with shouting). I can't warm to them, I just can't.
For every slight thawing of my disdain when I remember that Steven Gerrard's hair is modeled on the pelt of a young grizzly bear, my utter contempt is reinforced by the team's apparent belief they have a divine right to compete in the Champions League.
They're presumptuous, that's the word. They were going to canter to the title this season, everyone said so. It was theirs for the taking. But, sadly, no-one seems to have told Rafa Benitez, and he's merrily staggered from one manic episode to another, dragging his bemused charges with him. (Until Albert Riera staggered from the carnage last week muttering 'He's mental, simply mental' and weeping blood. At least that's what happened in my head).
So we can discount Liverpool. They don't deserve it and, I have it on good authority, they smell.
Leaving us with God's own Tottenham Hotspur plus Manchester City and Aston Villa happily bitch-slapping each other for a seat on the money-tricycle with the other big boys.
Villa have got no chance. I only say that because it's the received wisdom, by which I mean Jamie Redknapp said something about it on the television, that Martin O'Neill's boys always fall away near the end of the season.
This indisputable fact came to light after a series of copper scrolls were found embedded in a single block of ancient marble unearthed in a West Bromwich pie shop. The linguistic experts at the University of Stockholm eventually deciphered the Cuneiform script inscribed on the filigreed sheets that revealed: "Villa's squad is too small to sustain a challenge and they rely too much on the pace of Young and Agbonlahor; furthermore, Steve Sidwell was a waste of money and Carlos Cuellar will always let you down. Thus spake the ancients and so must it be".
Alternatively, everyone reckons the mob from Birmingham will fall away because that's what happened last year. Either way, Villa are out.
So it's a toss-up between the once and future kings of White Hart Lane and the bingo-club rabble from Manchester.
I used to quite like Manchester City. They were almost the Spurs of the North – poised to be patronised and plucky in defeat. Classy on the ball but shambolic at the back. Promising their fans the earth and then planting a size nine in their codpieces the second they got a bit cocky. You could learn to love a team like that.
But no more. They've had a shedload of money for what, a year now? And they reek, REEK, I SAY, of entitlement. They were mildly amusing when they were bumping along the bottom of the league, surging to a middle-table finish or plummeting into the lower reaches of the league pyramid on the back of a collapsing toilet paper empire. Now they've got more money than God and insist we take them seriously.
Well, I simply refuse. They're a change of heart away from the scrap heap and paid £83m too much for Joleon Lescott while simultaneously treating Everton with less grace than a Meccano giraffe on ice.
My only comfort is that Davey Moyes handed them their posteriors at the City of Manchester this week and roughed up their manager. Eyebrows or no eyebrows.
So who are we left with in this cavalcade of the stars?
I can only really see one team who can be considered serious contenders for a top four finish and that's the Glory Boys of North London. Look at it this way, who do you want to carry the flag of the Premiership into the qualification stages of the Champions League only to have it trampled on by whoever finishes second in the Bulgarian league?
Vote early, vote often. VOTE TOTTENHAM.
Let's face it, Man City will just buy it next season, so we might as well have a bit of fun before they kill the league completely.
I hate you Manchester City. That's the main bullet point to take from this rubbish.
.